Description
Who can say they won't be hit by a bolt from the blue? Or get in the way of a tram (weighs as much as a Rhino). No one can guarantee their life. What is your unique legacy? How can you make the unanticipated easier for everyone else? And how can a conversation make a difference?
This lunch and learn is part of Groundswell's Dying to Know Day Campaign. A day of action to bring to life conversations and community actions around death, dying and bereavement.

What you'll get from the talk?
Pinpoint your unique contribution

Find a quintessential song

Consider your social media assets
About Annie Bolitho
Annie Bolitho is a founding member of Hub Melbourne and a super experienced facilitator. Her business Kinship Ritual aims to activate change and innovation for practical arrangements around death. Annie runs education sessions for everyday people in everyday settings, most recently with collaborator Kathy McCormick, a Death Cafe at the National Centre for Grief & Bereavement's conference. She regularly runs events on funeral options at the Sustainable Living Festival. She and collaborators put on forums on death in the midst of life at Woodford Folk Festival (2014). Annie is on the Community Advisory Committee of the Greater Metropolitan Cemetery Trust and is a member of the Natural Death Advocacy Network.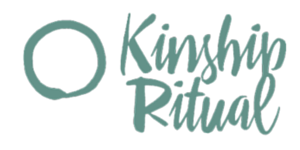 About Hub Australia

Hub Australia is Australia's largest network of coworking spaces for growing small businesses. With beautiful spaces, business learning and wellness events, and flexible memberships, Hub provides workspaces that love people.
---
Newsletter
When registering for any Hub events you will be added to our newsletter for updates and events. You can unsubscribe at any time.