Description
Why Singapore?
Singapore is ranked the world's 7th most innovative country, thanks to a thriving ecosystem of startups, incubators, accelerators and investors and a government invested in innovation and entrepreneurship. Singapore has the perfect concoction to nurture a startup: its' strategic location within Asia, access to some of the fastest-growing services market in the world, and not to mention, the undeniably tasty Singapore Chilli Crab!
Presented by Austrade Landing Pad Singapore and SPRING Singapore, this evening is about deep diving into the Singapore Startup Ecosystem and the benefits of scaling your businesses into Singapore.
---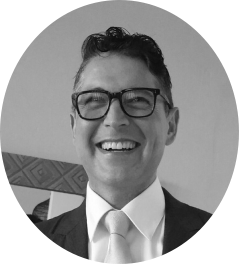 About
Joseph Ziegler - Landing Pad Manager, Singapore, Austrade
Joe started his life and education in Texas but began his IT career in the Silicon Valley. In 1995 he worked at Netscape developing some of the first e-commerce applications during the early days of the Internet. His next venture took him to NetGravity and his second classic Internet IPO. After that, Joe enjoyed building several startups from the ground up in the role of the technical executive responsible for the company IP and managing engineering groups. His most recent thriving venture was Iris Data Services, which landed on the "Forbes 500 Fastest Growing Companies in the US" list, and was recently acquired by EPIQ Systems (NASDAQ: EPIQ), for $134M.

In 2006, Joe began using cloud services and virtualisation to create the infrastructure for Iris Data Services as the Director of Technical Services. Later, he worked with several enterprises developed on the cloud, including building his own company, IndexMedia, that successfully exited in the Australian market. Today, he continues to work with startups providing access to capital, mentoring and technical expertise as the CEO of Rockstarz Asia.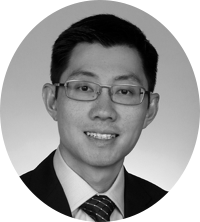 About Jonathan Lim - Director for Innovation, Internationalization & Entrepreneurship
Jonathan Lim is currently the Director of Business Services and concurrently Director for Innovation, Internationalization & Entrepreneurship at SPRING Singapore, which is an agency under the Ministry of Trade and Industry responsible for helping Singapore enterprises grow. His role at SPRING is to develop enterprises in the following two industry sectors: Logistics & Professional services. At the same time, he is also responsible for developing entrepreneurship, innovation and international partnerships for high potential start-ups and high growth enterprises.
Jonathan was previously with the Ministry of Education where he was instrumental in the start-up of the Singapore Institute of Technology (SIT), Singapore's fifth public university. Jonathan subsequently joined SIT as Director of Partnership and Corporate Planning where he carried out strategic planning and partnership development for the university. Prior to that, he spent 12 years at the Economic Development Board (EDB) where he was responsible for leading the industry development efforts of the education, healthcare and other services sectors. Jonathan also served as the Centre Director for EDB's overseas office at Washington DC, USA. The recipient of a Glaxo-EDB scholarship, Jonathan received his degree in Biochemistry from the University of Cambridge, UK.



About Singapore Landing Pad - Austrade
As part of the National Innovation and Science Agenda, Austrade have established five Landing Pads in Berlin, San Francisco, Shanghai, Singapore and Tel Aviv.
Landing Pads provide market-ready Australian startups with access to some of the world's most renowned innovation and startup ecosystems.
Participants will have a short-term operational base at one of five Landing Pads for up to 90 days, where they will benefit from Austrade's extensive global network of contacts and tailored business development assistance.
The immersive environment is designed to accelerate the development of a startup's product or service business model by exploring in-market business development, investment, mentorship and strategic partnership opportunities.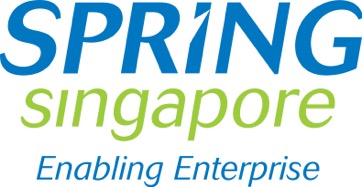 About SPRING Singapore
SPRING Singapore is an agency under the Singapore Ministry of Trade and Industry responsible for helping enterprises grow and building trust in Singapore products and services. As the enterprise development agency, SPRING works with partners to help enterprises in financing, capability and management development, technology and innovation, and access to markets. As the national standards and accreditation body, SPRING develops and promotes an internationally-recognised standards and quality assurance infrastructure. SPRING also oversees the safety of general consumer goods in Singapore.
Please visit www.spring.gov.sg for more information and news about SPRING Singapore
---
Photos and video may be taken at the event and may be used for promotional purposes. Your attendance at this event is considered as implied consent for the use of these photographs for these purposes