What's the Nudge? with Matt Glover

Tuesday, 11 June 2019 from 8:30 am to 4:00 pm (ACST)
Event Details
What's the Nudge?
Reading and Writing Conferences with 3-8 Year Olds
Lisa Burman Consultants is very excited to bring Matt Glover to Adelaide
for a return visit after highly successful tours in 2017 and 2018!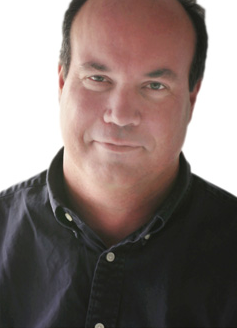 Those who were lucky enough to hear Matt speak last year, left the room buzzing with renewed enthusuasim for the pedagogy of bookmaking and empowering ways to nurture young readers! In fact, the buzz continues with many educators still sharing their learning from Matt on the day. 
Based on the wonderful experience last year, we just HAD to invite Matt back for a second encore! 
We have asked Matt to help us delve into the power of 1:1 conferences in both reading and writing. These intimate learning and teaching opportunities have the potential to engage and empower emergent and early readers and writers. Matt will guide us to notice and name the learning strengths we observe and to determine the "nudge" for each young learner.  
In Matt's words...
Children and adults, learn best when what they are learning is just beyond what they can do on their own.  As teachers, it is our responsibility to find just that right nudge that's not too easy or too hard.  What makes find a small next step challenging is that there are multiple possible nudges. Rather than trying to find the "right" nudge, teachers should find a pool of possible nudges and select one of them.
During this day we will explore strategies for finding nudges in both reading and writing when conferring with young learners.  We will use text and our own process as writers to expand our range of teaching possibilities.  We will then use authentic video clips of young writers to practise noticing strengths, creating a bank of teaching possibilities, and selecting one to teach. We will use practical strategies to make conferring easier, more efficient, and powerful for young children.
We are also thrilled to be able to highly subsidise each registration, due to the generosity of our sponsors, whom you'll meet on the day.
They're will even be a raffle draw at the end of the day!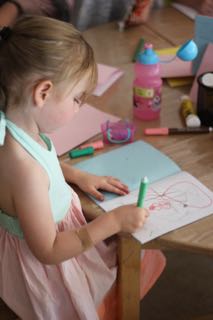 Overview of Day:
8:15am      Registration
8:45am      Welcome and Opening of Conference
9:00am      Session 1 with Matt Glover
11:00am    Morning Tea and Networking
11:45am    Session 2 with Matt Glover
1:00pm      Lunch and Networking
1:45pm      Session 3 with Matt Glover
3:45pm      Closing Remarks
4:00pm      Conference Concludes
Registration includes Morning Tea and Lunch.
Please indicate dietary requirements on registration. 
Please note: registration is strictly with credit card through Eventbrite.
Manual invoicing is not available for this event.
ON THE DAY:
Please bring:
-  2-3 samples of child-authored books
- 3-4 picture books you would use for writing or for reading as an unfamiliar book
- 1 piece of your own writing (your own picture book)
Disount is available for Teams of more than 5 from the same site and for full-time education students.
Email Melissa directly, with names of your team or if you are a full time education student to receive the disount codes. 
When & Where

Lakes Resort
Brebner Drive
West Lakes, SA
Australia

Tuesday, 11 June 2019 from 8:30 am to 4:00 pm (ACST)
Add to my calendar
Organiser
Matt Glover has a deep interest in nurturing the thinking and decision making of teachers and students. Matt has been an educator for over 25 years, as a teacher, a principal, author and consultant. He is the author and co-author of several books on teaching writing and reading.
He is the co-author with Mary Alice Berry of Projecting Possibilities for Writers: The How, What, and Why of Designing Units of Study, K-5, which supports teachers in designing units of study based on a stack of mentor texts. He is also the author of Engaging Young Writers, and the co-author with Katie Wood Ray of Already Ready and Sit Down and Teach Up, a video enhanced ebook that includes video clips of writing conferences with young children.
Matt recently published with Kathy Collins the book I Am Reading: Nurturing Young Children's Meaning Making and Joyful Engagement With Any Book, which focuses on emergent readers. Along with Ellin Keene, Matt is the editor of the a collection of essays titled The Teacher You Want to Be: Essays on Children, Learning and Teaching.
Matt is a frequent presenter at conferences and in school districts across the country on topics related to nurturing young writers and readers and supporting children's intellectual growth and development. Matt lives in Cincinnati, OH with his wife and four children.