Sales Have Ended
Ticket sales have ended
Thank you for registering. We look forward to seeing you at our What's On 4 event. www.whatson4kids.com.au
Sales Have Ended
Ticket sales have ended
Thank you for registering. We look forward to seeing you at our What's On 4 event. www.whatson4kids.com.au
Description
AGENDA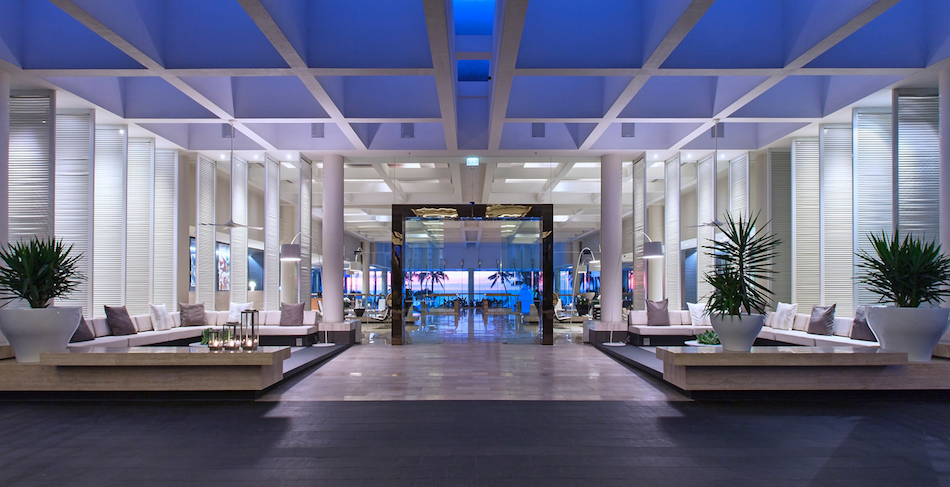 The What's On 4 Kids Conference will help you to create your future in the kids' activity, party or family entertainment industry. It will provide valuable connections within the industry and build your ability to grow and scale your business. As well as have a life!

Come along to find out more about marketing, social media, recruitment, PR, health and well-being, branding and more.

You will have the opportunity to hear from some of the influential speakers who understand your industry and want to see you succeed.

We also have welcome drinks on Friday night and masterclasses on Sunday that you won't want to miss out on either.

This is the kid's activities industries biggest event of 2019 and you do not want to miss out!
WHEN: Saturday, June 1st, 2019
TIME: 8:30am (Registration) 9:00 Start – 4:00pm Finish
WHERE: Pandanus Room, Sheraton Grand Mirage Resort, Gold Coast
PRICE: $249+gst
INCLUSIONS: Access to amazing speakers, networking opportunities, high-quality gift bag, and food & beverage inclusions. The Gold Coast best seafood and BBQ buffet lunch, morning tea & afternoon tea.
SPEAKERS
Ocean Reeve - Keynote (Publishing and Creativity in Children)

Kym O'Gorman (Instagram)
Fred Porter (Algorithm Changes & Facebook Ads)
Angela Henderson (Business Consultant and Human to Human Advocate)
Pam Hird (Naturopath)
Linda Reeve-Enever (PR and Marketing)
Lou Duggan (Business Branding and the Power of Facebook Groups)
Elise Easdown (Marketing to Millennials)
Visit our website for a full description: www.whatson4kids.com.au/whats-on-4-kids-conference/
Join our facebook group for business owners in the industry here.

ADDITIONAL DISCUSSION TOPICS
- Managing different personalities in the workplace
- Recruitment (experience vs good with kids candidates)
- Pros and cons of franchising/licensing/employees
- How you can work with children with NDIS funding
- Merchandising (China vs local)
- Content Creation
- Videography/Photography (simple ways to create)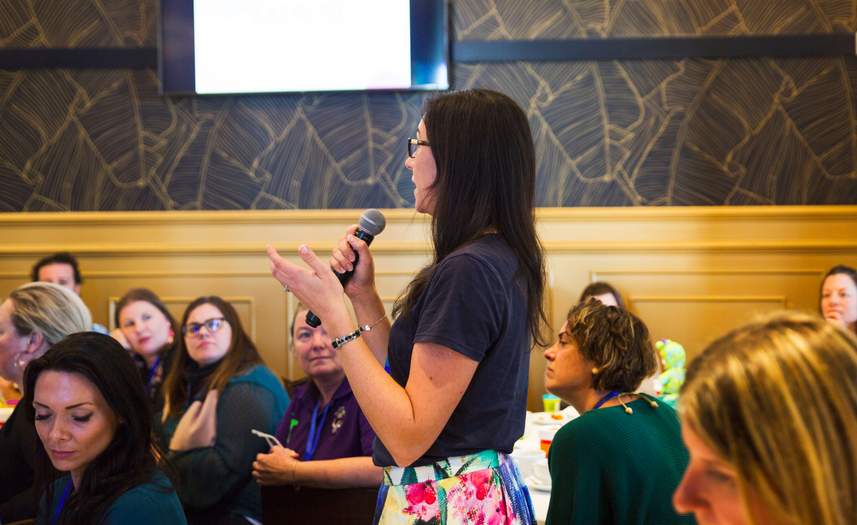 MASTERCLASSES Strictly limited to 20 delegates each only.
Instagram Masterclass - Mastering Instagram (Kym O'Gorman)
10:00-12:00pm Sunday 2nd June
Are you confused by Instagram and how it can work for your business?
Or are you using Instagram already, but you're not really sure you're using it effectively?
Do you want to master Instagram once and for all?
The Mastering Instagram Workshop is a 2 hour, hands-on training where you will learn how Instagram works, and how your business can harness the platform to increase awareness, build community and turn followers into customers.
$39+gst
Book Publishing Masterclass - Bringing A Book To Life (Ocean Reeve)
12:30-3:30pm Sunday 2nd June
$49+gst
This 3-hour seminar will guide attendees through the assisted independent book publishing process. From the writing process into editing and design; producing illustrations to various production options; from eBook to Animated Audiobook - each stage of bringing your book to life is covered. Furthermore, Ocean Reeve will introduce you to the Author Attitude needed to succeed with the published work, strategic marketing, and promotional processes and how to earn $100k or more a year all from your book. Whether you are looking at producing a children's book, self-help guide or workbook, this masterclass is a must if you want to bring your book to life with power, purpose, and passion.
Marketing Mastermind (Linda Reed-Enever)
12:00 - 1:30 Sunday 2nd June
$39+gst
Making Marketing Part of Your Day
With 5 businesses in the Enever Group Family, Linda Reed-Enever knows what it is like to be busy and she also knows the importance of Marketing. Linda is going to share with us tips and tricks on how we can make marketing part of our day and eat the elephant one bite at a time. She is the go-to girl for all things PR and Marketing and known for sharing amazing 5 min marketing tips you can actually use.
Productivity/Planning Mastermind (Angela Henderson)

You're answering customer emails and messages when it should be bedtime. You're skipping meals. You're working around the clock just to manage, but it's taking its toll on your mind and body. Let Angela help you back into a healthy state of mind. We will be sharing strategies on productivity and goal setting and walking you through a goal setting plan for the next financial year so you start fresh and motivated and banish the overwhelm.
3:30 - 4:30 Sunday 2nd June
$39+gst
FRIDAY WELCOME DRINKS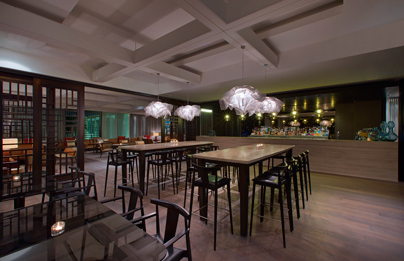 WHEN: Friday, May 31st, 201
TIME: 5:30-7pm
WHERE: Pearl Bar, Sheraton Grand Mirage, Gold Coast
INCLUSIONS: Drinks Package and Finger Food included

PRICE: 49+gst
The networking drinks are a great way to meet delegates in advance and start to build friendships and business connections.


GALA AWARDS NIGHT

WHEN: Saturday, June 1st, 2019
TIME: 6pm – Midnight
WHERE: Ballroom, Sheraton Grand Mirage Resort, Gold Coast
INCLUSIONS: Canapes, 3 Course Dinner, Drinks Package & Award Announcements


ACCOMMODATION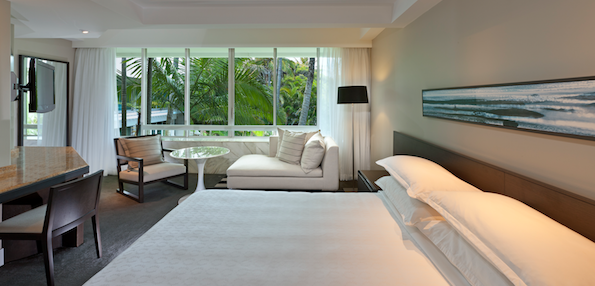 The Sheraton Grand Mirage Resort, Gold Coast offers a beautiful beachfront location with 295 accommodation rooms and suites all offering spaciousness and comfort. Onsite facilities include the best seafood buffet restaurant, a la carte dining and bars, oasis poolside dining, complimentary undercover parking, onsite access to gymnasium and spa facilities, complimentary wifi and direct access to the patrolled Mirage beach.
For a discounted rate of $260 per night (double bedrooms avail) and $30 buffet breakfast contact:

MESHELLE EDNIE
Group Reservations Coordinator
T 61 5577 0183
Book here.
#whatson4kidsconference
FAQs
Can children attend this event?
The What's On 4 Kid's Conference is an adult business event. Babies in arms are welcome.

What are my parking options for getting to and from the event?
Parking is available for free to our delegates. You will be emailed information regarding this.

What do I bring into the event?
If you have a laptop or other device or special notepad you like to use you are welcome to bring that for the day.

How can I contact the organiser with any questions?
Inquiries can be emailed to info@whatson4.com.au

Do I have to bring my printed ticket to the event?
No that's fine, we will have a list to check people off on the day.