Join NCC CEO Chris Gambian and special guests Dr Rebecca Huntley and Susan McKinnon as we look at the lead-up to the 2023 NSW election.
About this event
The next few years are crucial to build strong climate and conservation action ahead of the 2023 NSW election.
Join us Tuesday 25th May with our special guests Dr Rebecca Huntley (How to Talk About Climate Change in a Way That Makes a Difference) and Sue McKinnon (McKinnon Family Foundation) as we look at the advocacy and movement building opportunities ahead us.
Hear our plans and campaigns to transition NSW to 100% clean energy by 2030, end native forest logging by 2030, revive the river and water systems of the Murray Darling Basin and build capacity for long-term conservation across NSW.
Rebecca will share key insights from her research into social attitudes towards climate change and how we can harness support for a wider people movement across the state.
We look forward to seeing you!
WHEN Tuesday 25th May, 5.30pm (6pm panel)
WHERE NSW Teachers' Federation, Surry Hills NSW
ONLINE If you're joining us online this will be delivered via Zoom, the room will open from 5.45pm with the panel starting at 6pm. You will also get an opportunity to join the Q&A on the night. Click the Online Ticket Option to receive event links.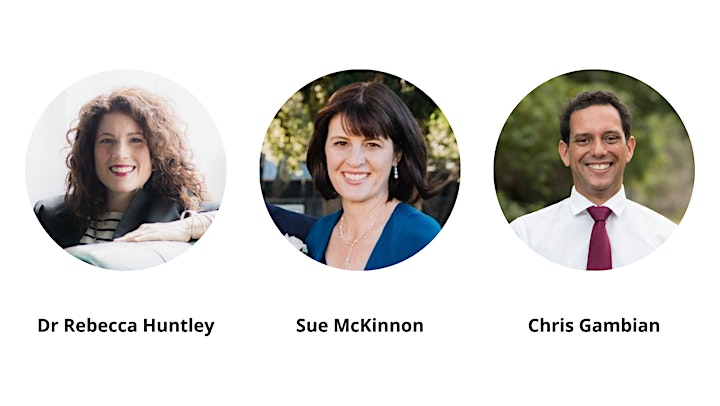 Dr Rebecca Huntley
Dr Rebecca Huntley is one of Australia's foremost researchers on social trends. Rebecca holds degrees in law and film studies and a PhD in gender studies. Her recent book How to Talk About Climate Change in a Way That Makes a Difference The underlines that the key to progress on climate change is in the psychology of human attitudes and our ability to change.
Sue McKinnon
Sue runs the McKinnon Family Foundation together with her husband John . With a background in finance, small business, teaching  and overseas development combined with a commitment to peace and social justice, Sue is not just a funder but an advocate and mentor who stands on the frontline with communities bearing the brunt of climate change. Both John and Sue use their investments as much as their giving to promote the social, economic, legal and political changes necessary to achieve effective climate action. The foundation champions climate advocacy campaigns and projects addressing climate change, including NCC's work to transition NSW towards 100% clean energy by 2030.
Chris Gambian
Chris Gambian has over 23 year's experience as an organiser, campaigner, educator and leader of progressive change. He has dedicated his working life to equality, justice and sustainability through collective action. Chris started out as an organiser with the trade union for workers in banks, insurance companies and credit unions, the Finance Sector Union, and ended up as a National Director of that organisation. In 2013 he launched his consultancy Grassroots & Co, which worked with numerous unions and NGOs on organising, campaigning, and organisational development. Chris contested the 2016 and 2019 Federal elections in the southern Sydney seat of Banks. In August 2019 he was appointed Chief Executive of the Nature Conservation Council of NSW.
About Nature Conservation Council
Nature Conservation Council is the peak body for environmental advocacy in NSW, representing over 165 local climate and nature organisations across the state. Our mission is to build, support and maintain a powerful and effective movement for nature. Our campaigns and programs combine advocacy, education, conservation and outreach to ensure long-term change for nature and communities.
Organiser of What's next? Leading up to 2023 NSW Election
The Nature Conservation Council of NSW was established in 1955 to provide a shared voice for community environmental organisations from across New South Wales.
Representing more than 160 community organisations with a combined membership of over 60,000 individuals, we are a force for positive change. Together, we provide a powerful voice for nature, and are committed to protecting and restoring the unique natural environment of our state.