What You Always Needed to Know about Intellectual Impairment but were Mostly Never Told - Gold Coast

Wednesday, 14 February 2018 from 9:30 am to 4:30 pm (AEST)
Event Details
About the Workshop:
Often we speak about focusing on the 'ordinary' and 'typical' ways and means to help people have access to the good things of life. However,  it's also necessary to understand and appreciate how intellectual impairment can affect people in very real ways.
Participants will gain greater insight into the challenges that people face in their daily lives, as well as gaining an appreciation of how easily others misunderstand and mistreat people with an intellectual disability.
The workshop will also equip participants in practical ways by offering four windows to look through as a way of understanding people's needs and how best to respond to meet those needs.
Some of the topics include:
The impact of Intellectual impairment
How to respond when it's not clear why people are doing what they're doing
The relationship between the challenges of intellectual impairment and difficulties we can all experience
Download Flyer (PDF)
Download Accessible Flyer  (Word)
About the presenter: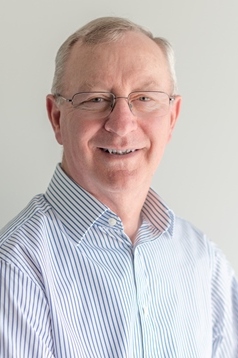 John Armstrong has been involved in the lives of people with a disability and their families for over 40 years. He has worked as a trainer and consultant across many settings with individuals, families and agencies throughout Australia & New Zealand, affording him a large scope of experience & learning. John has also been a Senior Social Role Valorisation Trainer as well as having extensive involvement with Citizen Advocacy. John has a particular interest in promoting people's welfare and reducing the potential for neglect and harm.
Who should attend?
This informative workshop is for parents and family members of people with a disability looking for practical ways to support the people they love and care about to succeed and be understood.  This will include family members of people with disability and workers at all levels, including direct support workers and managers.
To view CRU's cancellation policy please visit this link
When & Where

Upper Coomera Centre
Hall Two 90 Reserve Road
Upper Coomera, 4209
Australia

Wednesday, 14 February 2018 from 9:30 am to 4:30 pm (AEST)
Add to my calendar
Organiser
Community Resource Unit Ltd
At Community Resource Unit Ltd. (CRU) it is our mission to inspire, challenge and equip people to embrace ideas and take action so that people living with disability are active contributors to social and economic life. Together with people living with disability, their families, service providers and the community we build a movement for change.
CRU regularly holds events of varying sizes across Queensland. These are designed to strategically resource people and organisations as they strive to pursue better lives for people with disabilities. They range from small local gatherings to share local wisdom through to large conferences that attract people from around the country.
Information is collected by CRU when participants register for events and this information is stored on the CRU database. For more information please refer to our privacy policy.
What You Always Needed to Know about Intellectual Impairment but were Mostly Never Told - Gold Coast