What is Supply Chain Financing & How will it Effect our Future ?? Thomas Miller joins Paul Seils of Conscious Investor Network
About this event
You might have heard of Cryptocurrency & Blockchain ?
What is Supply Chain Financing ?
Thomas Miller joins Paul Seils in Conscious Investor Network to find out how this is Impacting our future !
Native digital technologist, biomedical engineer, social entrepreneur, passionate programmer, looking to solve society's social issues through the application of technology. As industries converge and old skills sets become obsolete Tom increasingly sees himself more as an effective "information node" joining the global collaboration online to help us all realise new emerging roles over the next 10 years.
Tom has been been organising and teaching at the Brisbane Ethereum Blockchain Meetups for over 3 years, helping people from all walks of life understand what blockchain actually means and how the technology can be applied to solve real world problems. After setting up the first Blockchain Education courses in Australia Tom joined a more empowering team ConsenSys to make a bigger impact and help make blockchain mainstream.
How is it, living in a world with an abundance of technology we still have a third of the planet wondering where they are going to get their next meal from?
It is Tom's mission to, teach people new skills for the 21st century to work on solving 21st century problems through a new type of reliable Information Technology made possible with the latest Digital Governance Systems and at the same time awaken the human spirit we all have inside.
Link will be Emailed 2 hours before Event !
www.ConsciousInvestor.org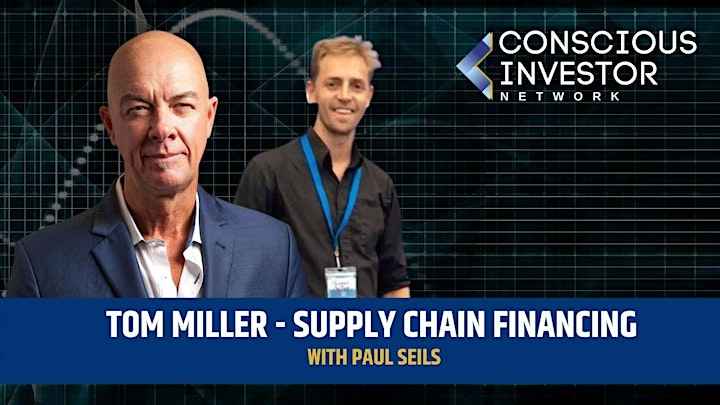 Organizer of What is Supply Chain Financing & How will it Effect our Future ??