Description
We invite you to hear from industry experts on what the fourth industrial revolution means in the context of the resources industry. Learn about the history and future of Industry 4.0, how it differs from IoT and what Roy Hill is currently working on with SAP. Also, hear from Unearthed on why we are connecting resource companies to the Berlin startup ecosystem and how we are building a resource technology ecosystem.

Speakers: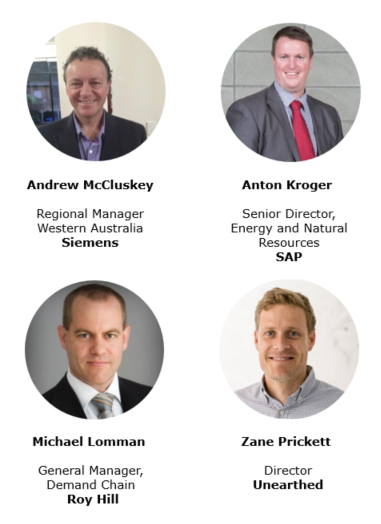 Both SAP and Siemens are active members in Industry 4.0 working groups that aim to shape an industrial world of cyber-physical systems around the principles of interoperability, information transparency, technical assistance and decentralized decision making.
Join us from 7 am with a light breakfast and coffee for a 7.30 am start.