Description
This talk is part of the What If? Unique Ideas, University to Community series a collaboration between Boroondara Libraries and Swinburne University of Technology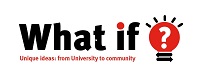 Modern trends and their impact on organisations
How do modern organisations utilise the high volume of information available at our fingertips?
This lecture explores how information is both an asset and a liability to organisations, particularly in regards to communication.
It explores how organisations can gain an advantage through the use of technology, networks and
a disruptive mindset, with examples from a speaker's projects within Swinburne and from literature.
Speaker:
Alistair Gray
Bachelor of Business (Finance)
Masters by Research Candidate (Design)
Swinburne University of Technology