What gets you out of bed every day? Why do you do what you do?
Description
At a time when our society seems increasingly riddled with bad news, negativity, fear and questionable models of leadership, and our organisations seem under the pump, what is it that keeps you doing what you do? What energises you? What inspires? Is it a key idea or an underlying belief that shapes and drives your professional practice? A mid-winter reflection seems as timely as a flu shot – a way to sustain ourselves and counteract the infection that negativity can give rise to!
Join ODA's VP, Kaliopi Tsousis and two very special guests, as we immerse ourselves in an evening of story surfacing and telling, and an exploration of inspiration and energy. Hear three stories of discovery and insight, then get involved in a hands-on experience to reflect on, surface and share what you learn about yourself and what gets you out of bed! We'd love to have you come along and add your insight, story, energy and inspiration to our ODA community!
Our facilitator: Kaliopi Tsousis, Vice President, ODA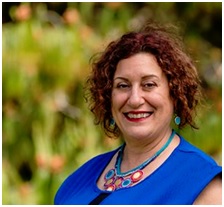 About Kaliopi: Helping learning and navigating change are at the centre of Kaliopi's consulting and work practice for over 25 years. She loves working with organisational dynamics and designing unique interventions that support learning, growth and improved performance and outcomes. Kaliopi believes we all come to work to do a good job, and that stuff happens. Unravelling that "stuff" with individuals, teams and organisations is a joy and privilege.
Kaliopi has extensive experience and deep knowledge of OD, and is currently the Acting Manager, Learning and Organisation Development for the Department of Health and Human Services. She is ODA's current Vice President, having served both as a Leadership Group member and past President. Kaliopi holds a Masters in Applied Sciences (Innovation and Service Management) from RMIT University