Actions and Detail Panel
WGSN Futures London - The Future Consumer Summit
Thu. 25 May 2017, 8:00 am – 7:45 pm British Summer Time United Kingdom Time
Event Information
Location
Altitude London
30 Millbank
London
SW1P 4RS
United Kingdom
Description
WGSN Futures is a day-long event filled with inspirational content and networking. We bring you together with 200+ senior executives from across the creative and fashion industries to share a vision of the future that will change the way you see the world and your business.
Agenda
The theme is the Future Consumer. You spend a lot of time thinking about your consumers – what they love (or loathe); where they shop; where they socialise; what they dream. Join WGSN's senior editorial team Carla Buzasi, Lorna Hall and Lisa White, plus leading minds from a diverse range of industries, as they take a lens into the future and predict how we will be living in 5 years' time.

08:00 Check-in and refreshments
08:45 Chairman Session: Welcome from Carla Buzasi, Chief Content Officer, WGSN
08:55 "The Future Consumer" by Lorna Hall, Head of WGSN Insight
What will consumers be thinking, feeling and doing in the future? What are the new priorities for the future consumer and their profiles?
09:35 "Connecting" Keynote by James Poulter, Global Head of Social - Lego Life, Lego
How are kids learning to browse the world around them? And what implications will it have for brands & social platforms in the future?
10:20 - 10:40 Networking & Refreshments
10:40 "Enjoying" Keynote: speaker TBC
New technologies, concepts and experiences that will capture our imagination and investment. Will consumers of the future see your brand as a time saver or a time waster?
11:20 "Living" Keynote by Lisa White, Head of WGSN Lifestyle & Interiors & The Vision
Why consumers are more willing to spend money on experiences than products?
12:00 "Caring" Panel: F* the Slogan Sweatshirt by Ravi Amaratunga Hitchcok, Head of Content, We Are Pi
A recent survey from JWT suggested that consumers don't just want brands who don't do bad, but 88% desire to associate with brands that actively "Do More Good." With consumers demanding political activism from their brands (think #deleteuber), can brands afford not to take a stand? And what about when a brand's views threaten to alienate a consumer base? This panel will bring together brands and influencers to debate how the fashion world can move beyond the slogan sweatshirt to use their public platforms to become a positive force for society at large.
12:45 Lunch
13:45 "Being" Keynote: The Age of AI by IBM Watson
Artificial Intelligence is set to change every aspect of the retail industry – from real-time analysis of shopper emotions to the automation of customer service.
14:25 "Being" Panel: The Age of AI, moderated by Petah Marian, WGSN Senior Editor, Retail Intelligence
This panel will bring together technology providers with retailers to not only profile some of the most promising technology on the horizon, but dig into the ethical dilemmas that will accompany the mass rise of AI.
15:05 "Learning" Keynote
Christian Kuhna, Think Tank Future Trends & Innovation Director at Adidas and Abigail Rappoport, CEO at Emoquo
As younger generations enter the workforce, they demand more and more from their employers. To attract and retain the best talent, workplaces should become communities, sources of constant inspiration, and meccas of learning. How are workplaces are tapping into this trend? Or rather, if it's a trend at all?
15:50 Networking & Refreshments
16:10 "Sharing" Panel: The Future of the Sharing Economy, moderated by Kerry Finch, Founder & CEO at Finch Factor, joined by Laszlito Kovacs, Creative Director at WeTransfer and Ross Bailey, Founder & CEO of Appear Here
The role the sharing economy will play in the way we live, travel and buy. What are the new areas of growth poised to drive it forward?
16:50 "The Brands of Tomorrow" Keynote by Andy Payne, Global Chief Creative Officer, Interbrand
Drawing on the themes of the day – connecting, sharing, being, learning, living, and enjoying – Andy Payne will provide insight on how to develop a "future proof" brand that will capture the attention of tomorrow's consumer.
17:30 Chairman's closing comments - Carla Buzasi, Chief Content Officer, WGSN
17:40 - 19:45 Drinks and canapé networking session
Interested in partnering? Find out more here »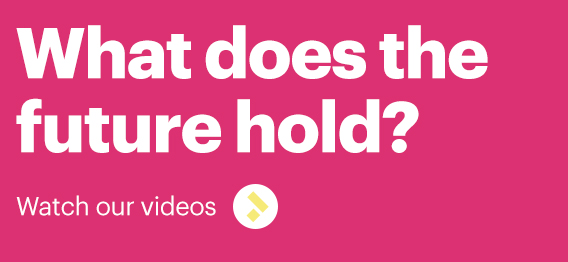 Date and Time
Location
Altitude London
30 Millbank
London
SW1P 4RS
United Kingdom