About this Event
Around 2000 University of Sydney students now call our Westmead campus home for study, research and clinical placements.
In 2019, the University's Westmead Initiative has partnered with the School of Biomedical Engineering and the School of Architecture, Design and Planning to host over 200 students in multidisciplinary collaborative projects with Westmead clinicians and researchers.
At the Westmead Multidisciplinary Student Showcase, our Westmead students will present their innovative solutions to real-world health problems to clinicians, researchers, health professionals - and you!
Join us at Westmead on Wednesday 6 November to discover the outcomes of the University's multidisciplinary collaborations at Westmead and how you can be involved in 2020 student projects.
Register now for one, two, three or four sessions on design and biomedical engineering. Click here to download the event program or find out more below.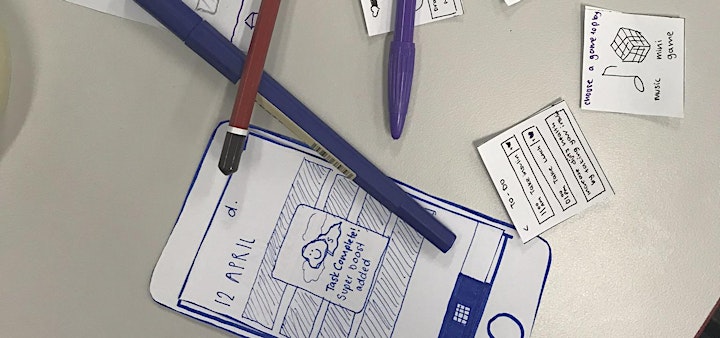 School of Architecture, Design and Planning project presentations
Session 1: Design Thinking and Health - student projects
Session 2: Design Demos - student prototypes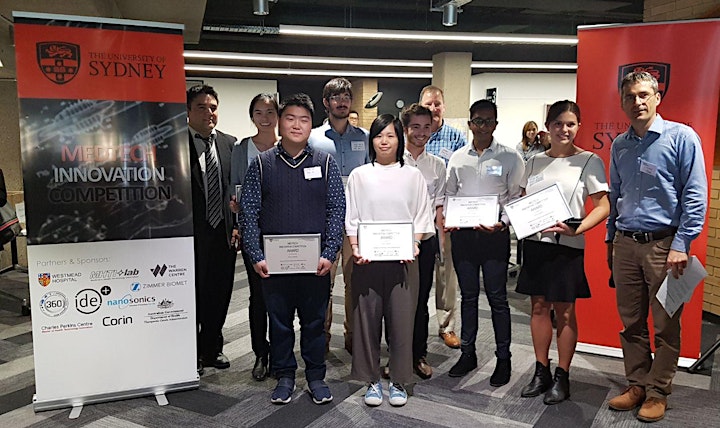 The winners of the 2018 MedTech Innovation Competition at Westmead.
School of Biomedical Engineering project presentations
Session 3: MedTech Innovation Pitch Competition
Session 4: Biomedical Engineering at Westmead networking event