Location
The Riverdell Spiritual Centre
51 Clifford Road
Hillier, SA 5116
Australia
Refund policy
Contact the organiser to request a refund.
Eventbrite's fee is nonrefundable.
If you have ever tried to transform your health in some way only to revert back to old habits, then this retreat is for you!
About this event
There is a lot out of our control right now but also a lot we CAN do. Rather than feel fearful, anxious and resigned about the state of the world let's BE the change and realise our power to make a real difference!
Perhaps the global pandemic has derailed your healthy habits or has left you in extra need of a serious unwind. Or you're simply ready to start your wellness journey, recharge your batteries, detox or take your health to a whole new level?
Whatever the reason, we'd love you to join us at this uniquely special two day Wellness Week-end at beautiful Riverdell Spiritual Centre!
This week-end has been designed for you to unwind from the regular hustle of a stressful life....in nature. It is a week-end for you to restore harmony and balance in your life. To 'fill your bucket,' to create goals, to reflect on what's important to you and to nourish your mind, body and soul. Most importantly, the intention is that you will learn how to apply all the wellness principles taught over the week-end into your day to day life.
WELLNESS WEEK-ENDS incorporate everything - from creating goals and vision boards to exercise regimes for busy people plus yoga and meditation. Also, learn how to grow produce in your own back garden (and workplace), make quick, simple, nutrient-dense meals for your family, nutritious snacks for children and even how to pack a healthy lunch box!
Add to this the latest research on the connection between your gut, immune and your health, the effect of environmental toxins, the power of gratitude, chakra healing.....and so much more!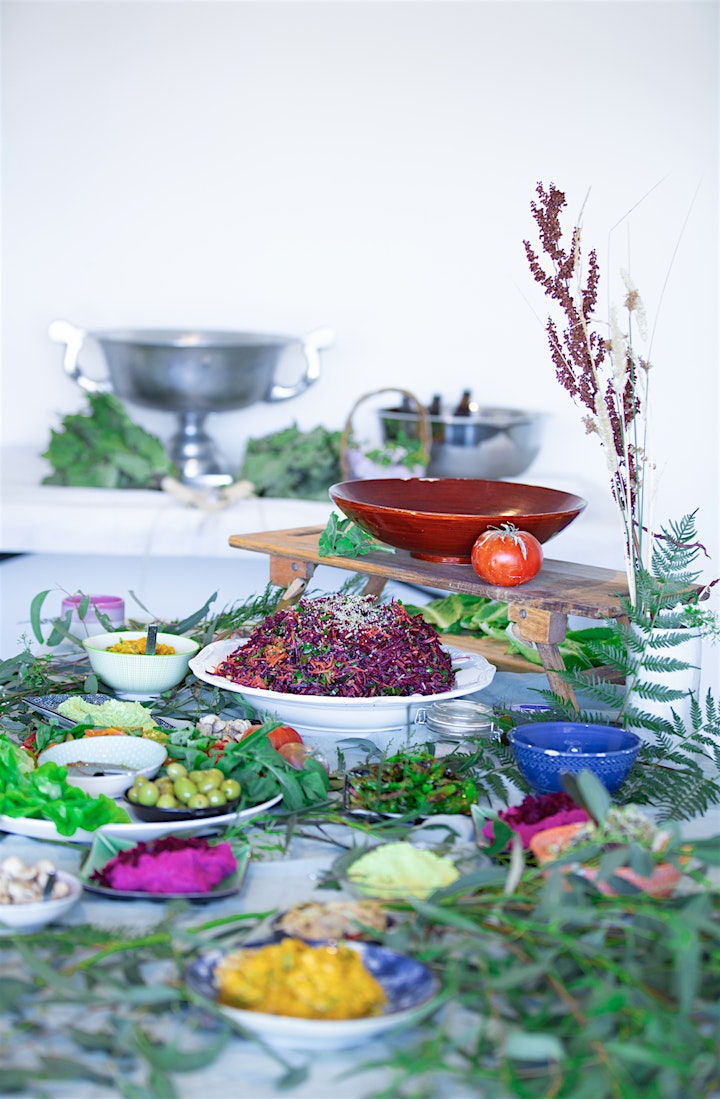 The outcome will be that you:
✅ Spend a day focusing on your health and wellness
✅ Learn how to make small, simple, consistent dietary and lifestyle changes at home and in the workplace to support your health and lifestyle goals
✅ Learn strategies to deal with anxiety, stress and maintaining a work / life balance
✅ Leave feeling empowered to make fully informed educated choices about your health and the health of your family
✅ Become more aware of alternative health care choices for you and your family
✅ Feel confident in your body's own healing ability
This unique day retreat focuses on prevention and healing using evidence-based dietary and lifestyle changes. Our core philosophy is bio-individuality; a no one-size-fits-all approach to cleanse, nourish and balance.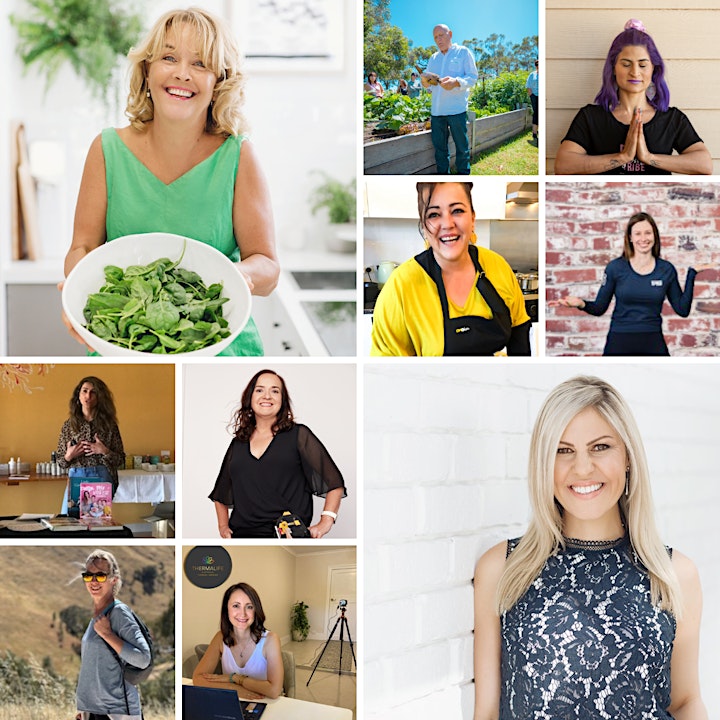 LET US INTRODUCE OUR PRESENTERS
LOUISE MACARTNEY, Integrative Nutrition Health Coach. Louise also has 30 years of experience in Nursing; including Midwifery, Child & Family Health and as a Lactation Consultant. She is a longstanding advocate for organic, toxin free, nutrition dense, sustainable living.
Every Little Difference Project
Goals and Vision Boards
The Gut / Immune / Skin / Brain / Hormone Connection
The Critical Role of the Microbiome in Health and Longevity.
How your Gut Bacteria May also Influence Sustainable Weight Loss
Fermented Foods - the Dysbiosis Debate
Deprivation V's Crowding Out
An individualised approach to wellness (Bio-Individuality)
Integrating Ancient Wisdom with Modern Medicine
Longevity secrets of The Blue Zones
The Power of Gratitude and Community in a Disconnected World
DR AMANDA FOLEY, Exercise Physiologist, Health Coach
Amanda has 21 years experience working in both public and private health working as an Accredited Exercise Physiologist. Amanda has completed a Bachelor of Applied Science, Bachelor of Science Honours and PhD, and has also Level 3 certification in Health & Wellness Coaching, and High Performance Coaching and Leadership. Amanda is also the owner of The Light Clinic Adelaide, a safe laser alternative that offers the next generation in Pulsed Light technology to effectively remove hair (for all skin and hair colours) and address many skin concerns including ageing, acne, pigmention and broken capillaries. Amanda has always had a passion for helping others achieve optimal health and beauty, inside and out, and to live their best life.
In 2010 Amanda was introduced to the Live Clean Collective community. She applied their simple Live Clean, diet and lifestyle principles and in doing so achieved huge improvements in her health plus she was able to give her twins the best start in life.
Environmental Toxins
Simple ways to detox your body and home
Clean Living on a Budget
Everyday we are bombarded with toxins from our environment; chemicals in our homes, electromagnetic radiation, processed foods, stress, heavy metals, medication and indulgent, unhealthy lifestyle habits which can all negatively impact our liver and digestive system. Mounting research indicates that many forms of dis-ease are now linked to an accumulation of toxins in the body. This may seem overwhelming, but the good news is there is plenty you can do to reduce your toxic burden.
ROGER CARTHEW, Chairperson of Biodynamic Agriculture Australia and founder of Vital Veggies, an Adelaide based service specialising in organic and biodynamic vegetable gardens.
How to Grow Food in Your Own Backyard -
The Spiritual Benefits and How Growing Food Can Lead to a Big Shift in Consciousness
Why Remineralise Your Soil
Raised Garden Beds, Watering, Compost, Chook Houses....and so much more!
NADIA GRACE, Reiki Healer, Certified Yoga Teacher, Group Fitness Instructor, Teacher of Chakra
The Power of Gratitude and Community in a Disconnected World
Chakras / Self Love / Affirmations - Nadia will share part of some energy healing exercises from her chakra healing workshop with a focus on healing the heart.
KRISTIN SULTANI, Personal Trainer
Kristin is a mother, teacher and personal trainer with a passion for educating and inspiring others to take charge of their health and live clean.
After a short motivational talk, Kristin will get you up off your chair and move your body with a functional body weight workout that will leave you feeling invigorated. She will finish off with a short breath work meditation to balance out your energy.
"Take charge of your own health. Your body is designed to tell you want you need.. you just need to quieten the noise and learn to listen."
SANDRA SCALZI, Integrative Nutrition Health Coach and Primary School Teacher. Founder of The Whole Slice - Healthy catering for Kids
Did you know ? A staggering 97% of all Australians don't eat enough vegetables each day and the numbers are even worse for those under 18 (99.5 per cent of children are not eating enough vegetables). Over a third of the kilojoules (energy) consumed each day come from unhealthy options like cakes, biscuits, take away, confectionery, drinks and alcohol. No wonder we are in the midst of an immune-related crisis?
We are all responsible for the health of future generations! So regardless of whether you are a mother, grandmother, aunt or educator this session will inspire you to make a difference in the health of our children.
Sandra will share what's in her family's natural medicine chest plus she will demonstrate how to make healthy snacks for children and how to pack a healthy lunch box.
LISA ORMENYESSY, Founder of OMGhee is on a mission to educate and have fun while doing it.
Love butter but feel guilty for using too much of it? OMGhee is your healthy, lactose free, butter alternative with all the taste of butter- but better! Enjoy this introduction to ghee class where you discover how to make your own ghee and walk away a ghee connoisseur.
Thousands of years in the making, this ancient superfood, Ghee, has been used in medicines to reduce inflammation, boost immunity and increase the bioavailability of the foods you eat. Making ghee has become a metaphor for life! Lisa loves to share and educate anyone who will listen not only on the amazing health benefits of Ghee, but the joy that is available to us when following our heart. Just like the butter surrenders itself to become precious, golden Ghee she wants to remind you that in surrendering there is great magic and joy to be found.
VICKI CARDONE, Live Clean Ambassador for over 20 years.
Liquid BioCell® is a groundbreaking nutraceutical for supporting healthy ageing, active joints and skin. It is the new generation of collagen, redefining the way we age and how we perform. Every product is formulated with an exclusive Collagen/HA Matrix® Technology to nourish and support the joints and skin, helping to maintain skin hydration, smooth the appearance of crow's feet and wrinkles and contribute to normal skin structure and joint function.
✅ An Overview of the World's Premier Naturally Derived Collagen Liquid Biocell
✅ How Does Liquid Biocell Differ to Other Collagen?
✅ The Top 7 Health Benefits of Collagen
✅ Pure, Life, Skin and Sport - Which One Is Best For Me?
✅ Success Stories
BIANCA FEMIA, Integrative Nutrition Health Coach, Certified Clinical Thermographer and Founder of THERMALIFE Australia
Bianca will shared the benefits of Digital Infrared Thermal Imaging - a non-invasive investigative technique allowing us to visualise changes in body temperature. DITI is useful to monitor thermal abnormalities present in a number of disease processes and physical injuries.⁠ Prevention at its best!⁠
At our events the presenters share their own personal journey's and the endless benefits of choosing a natural health approach. In the end, our health problems are never solved simply by taking a pill. They are solved by changing our behaviours, keeping ourselves healthy and the way we live.
MARY PALARIC, Property Expert and Life Design Coach
It is a well known fact that financial health is interconnected and directly affects every other dimension of life-wellness. We all aspire for a better world, to unleash our entrepreneurial spirit, connect with other visionaries, dream big and manifest what we want for ourselves, our family and our community .... so no better person to inspire you than Mary Palaric!
Mary has a strong background in the corporate sector, specialising in HR, Project Management and Business Improvement, Mary applies the skills she once used to drive high performance in global companies to now help clients create an investor mindset.
Most of us are raised to believe that retirement comes only to those who've reached 65 and have $2 million in the bank and to get there you need to work hard in your 9 to 5 job and scrimp and save.
But what if there was an alternative?Mary will share about a new curriculum she has designed. It teaches you everything you should've learned in school about life, money, and property investing. It challenges conventional wisdom about wealth creation and retirement planning and delivers proven practices that exponentially increase your wellbeing, wealth, and personal impact. Despite the naysayers, there's never been a better time to start your investment journey.
Mary also runs seminars on: - Money Mindset - Property Search Techniques - Property Due Diligence and Feasibility - Property Strategy - Property Joint Ventures – How to Understand Planning and Development Code. She is on a mission to improve women's financial wellbeing so they can work less, make more and live more.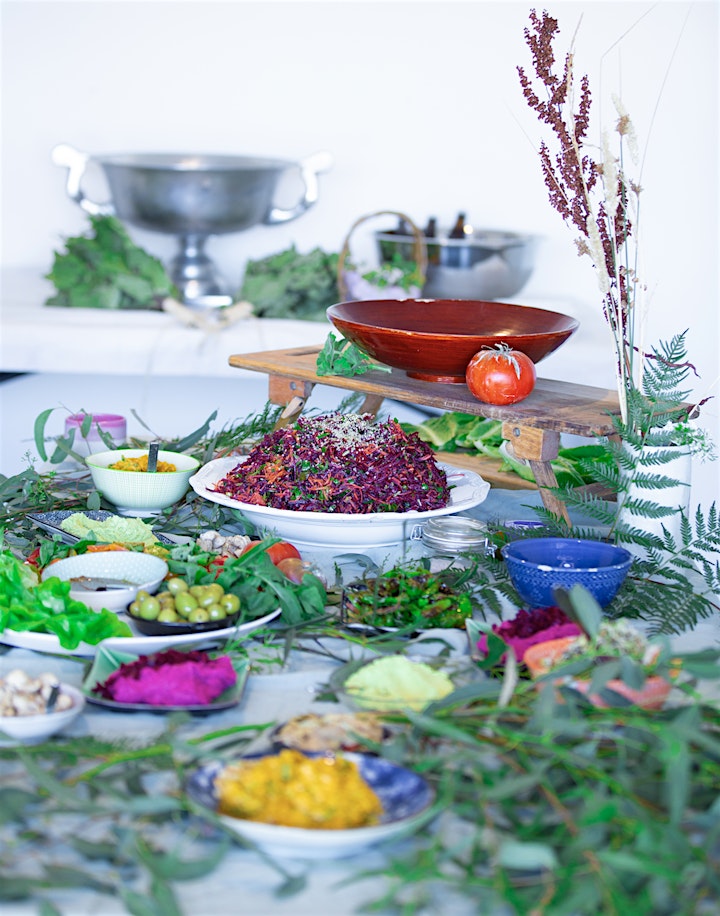 ALSO INCLUDED:
Spring water, green smoothies, immune tonics, herbal teas, healthy snacks, two morning teas, two delicious, nutrient-dense, high plant-based lunches and dinner on day one.
✔ Wellness Bag full of goodies (valued at over $50 )
✔ 20 Page Lifestyle & Nutritional Guide Endorsed by a Clinical Nutritionist
✔ 12 'Steps to Better Health'
✔ Daily Discipline Guidelines to Establish Lifelong Healthy Habits
✔ Gut Healing Protocol
✔ Health Coaching Resources & Handouts
✔ Private Every Little Difference Members Only Facebook community
Option to purchase our beautiful Eat Clean & Live Long high plant-based recipe Ebook with 80+ recipes free from dairy, gluten and refined sugar @ 50% off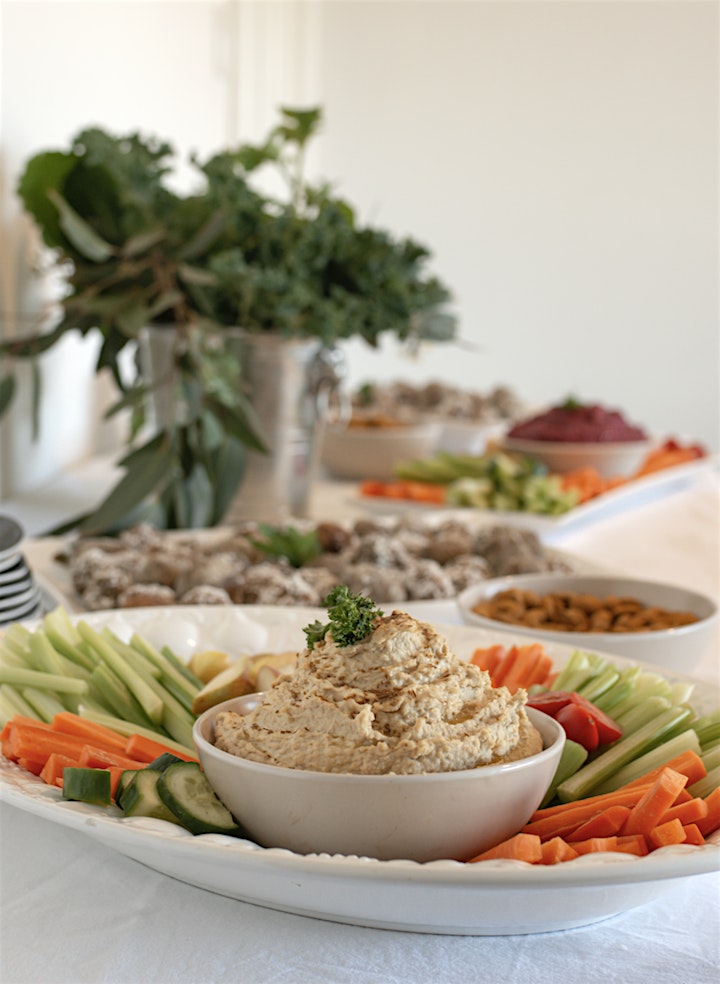 FAQs
Where can I contact the organiser with any questions?
Phone or text: Louise 0405925436
Do I have to bring my printed ticket to the event?
No - there will be a registration sheet at the event
What do I need to bring to the event?
Bring a pen and paper to take notes. Please wear comfortable clothes.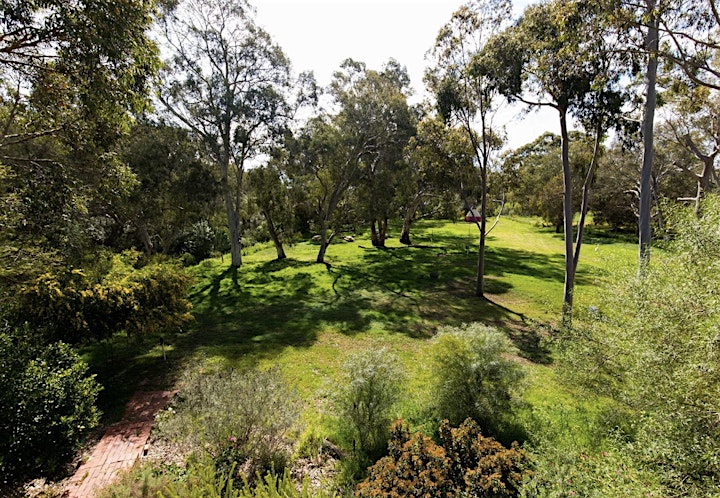 RIVERDELL SPIRITUAL CENTRE
A workshop and retreat centre in a unique natural setting. Also, home to a community of people committed to self-discovery and personal development.
Located on the Adelaide Plains beside the Gawler River and close to the Barossa Valley, only 45 min from the Adelaide CBD.
Since 1979, people have been stewarding this property with a spiritual intention and a focus of radiating love into their world.
As one of the oldest continuing intentional spiritual communities in Australia, there has been much positive thought directed toward this land and everything on it. This has soaked in over years and manifested into a feeling that is sensed immediately upon arrival.
The atmosphere at Riverdell Spiritual Centre is refreshing and nourishing for the higher work of awakening, growth and personal development.
If you would like to stay overnight please contact Riverdell Spiritual Centre to book direct
Price for 1 night accomodation
Private Queen - $160 per person (1 available)
Private single - $140 (2 available)
4 bunk rooms - Top bunks $50. Bottom bunks $90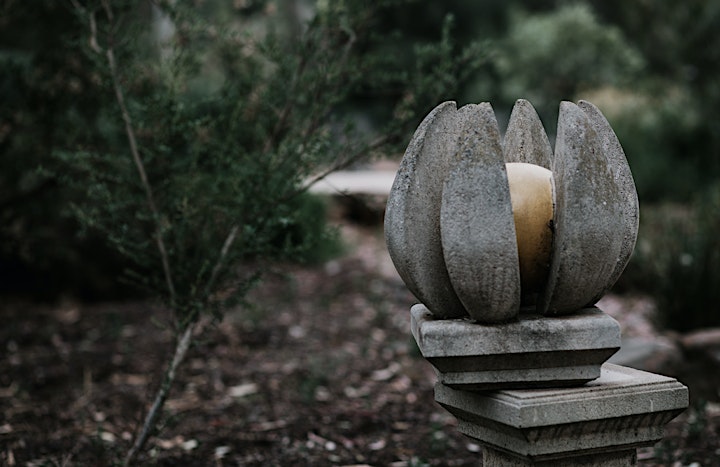 EVERY LITTLE DIFFERENCE
Louise Macartney created the "ᴇᴠᴇʀʏ ʟɪᴛᴛʟᴇ ᴅɪꜰꜰᴇʀᴇɴᴄᴇ" project as a legacy to her family (her parents and siblings have all passed away from preventable diseases) and her best friend, Liz, who died of Leukaemia in 2017. Also for all the people you have loved and lost.
The core philosophy of the project is prevention - to inspire people to make small, simple, consistent dietary and lifestyle changes because every little difference...makes a difference.
Acknowledging that many retreats require a significant financial investment Louise is committed to offering this everything-in-one-day retreat at an affordable price for everyone. Because of the staggering impact Covid-19 has had on Australian small businesses Louise also offers an opportunity, at each retreat, for experienced wellness practitioners to present, connect and collaborate with other practitioners and their local community.
Funds raised from the retreat will go towards creating "ᴇᴠᴇʀʏ ʟɪᴛᴛʟᴇ ᴅɪꜰꜰᴇʀᴇɴᴄᴇ" campaigns and resources to empower people, throughout Australia, to make simple, sustainable changes to improve their health. Not only will you transform your own health by attending but, by doing so, potentially transform the health of others too!
FEEDBACK
I was so impressed with the Every Little Difference retreat yesterday. A powerhouse of information delivered in a common sense way by passionate people who ' walk the talk'. Thank you Louise for sharing your incredible knowledge and organising this outstanding retreat. I have to mention the FOOD which was the best I have ever had!! Michelle (2021)
Thank you Louise Macartney for organising the most incredible full day 'Every Little Difference' Wellness Retreat! Super affordable and filled with so much valuable simple health strategies with incredible guest speakers to inspire and educate and create awareness on self care, fresh food goodness, wellness, yoga, mindfulness, attitude, meditation, courage, nutritional health benefits, conscious living, joys of movement and dance, preventative health disciplines, the impact & importance of gut health, pesticide free food, you are what you eat, daily health habits, home veggie gardening, relieving stress, environmental toxins, chakra balance, self healing, peace, love, believing and letting go, and much more. I had an amazing time! Karen (2021)
What a beautiful day! A lovely reminder that when given the chance our bodies are amazing at healing themselves. It was so nice to be amongst so many inspiring women who shared their knowledge on all things gut health, toxins in our products/food, meditation, yoga, fermented foods & even growing your own food! Bianca (2021)
Louise and the team did a wonderful job putting the day together. I am so inspired by all that shared their stories and knowledge with the group. I recommend to anyone who cares about improving themselves physically and mentally for themselves and their families. I loved it! Such a knowledgeable team! Great location, food and content. This retreat has made me feel more of an urgency to make changes in my life. Linda (2021)
A fabulous day out to celebrate all the benefits of clean living! It was wonderful to be surrounded by so many cheerful, friendly faces and to learn about the power of Every Little Difference and what we can all do easily to improve our health. All of the presenters were well spoken and clearly passionate about clean living. The location was divine! Such a beautiful and tranquil place. the plant-based food was awesome. Such a very special day! Zia (2021)
What an amazing day. A beautiful reminder that the simple little things we do consistently over time makes all the difference to our wellness and longevity. Greta (2021)
I had such an amazing day, I was inspired by all the beautiful speakers and I'm so grateful to have been there. Louise I'm forever grateful to you for your support and guidance when I was struggling with Levi's health. You are an amazing woman and your passion to share your knowledge with others is what inspires me to do the same. Bree (2021)
Such a lovely day! I felt the love, energy and passion from you all! I loved the Every Little Difference theme and feel blessed to be a part of the beginning of your wonderful campaign. Lisa (2021)
Just superb! A truely memorable day! Fast-paced, informative, peaceful and so very generous! The things that stands out is the authenticity of each speaker. I feel so completely nourished in both mind and body! Ella (2021)
Thank you, thank you thank you Louise Macartney and Amanda Foley for recommending it to me! This day was absolutely amazing!! So much fun, and so much knowledge shared from all the wonderful presenters Emily and I can't stop talking about it! We didn't want to leave!! Sandy (2021)
It was a brilliant day of connections, heart and mind and soul! Such talented generous people who truly believe in good. Thank you Louise Macartney . So very grateful. Morag (2021)
Beautiful surroundings. Excellent speakers. So much knowledge. All so nurturing, passionate and motivating. Yummy food. Janette (2021)
Brilliant! A full day of a variety of information on creating a natural, healthy lifestyle. Lunch was amazing! Plant-based colours of the rainbow. Barb (2021)
Fantastic day! Absolutely gorgeous location. My most valuable take-away was so hard to pin point but probably how important it is for us to listen to our body's. Anna (2021)
Awesome day! Very relaxing. Great info. I can't wait to permaculture my veggie patch! All the presenters were amazing! I thank the universe every day that I found you Louise! Natalie (2021)
Loved it thank you! Everyone and everything was great! You rock Louise! I have been inspired all over again.I now remember how awesome and inspirational you are! Karen (2021)
Loved it! Great venue. Wonderful concept. So many passionate speakers inspiring change. They covered so many key points. AND the food was amazing! Sherri (2021)
Great day. Relaxed. Informative. Amazing location and delicious food! So many simple, easy solutions to support a healthy lifestyle. Bianca (2021)
A perfect day to introduce people to the simple principles of wellness. There's always something to learn. The food was amazing! I'm inspired again! Melanie (2021)
Love it! Perfect setting and great range of speakers. fabulous food and so beautifully presented. Lesley (2021)
This day was 10 out of 10!! Just perfect!! A perfect combo of life altering information with a nurturing self care retreat experience while being a part of an ever growing community of people who lead the way in how to master wellness. It can't get any better but Im certain it'll get bigger....thanks for this legacy Louise. Mirella (2021)
Everything was awesome! So much great info! Thank you so much for the enlightenment! hearing each of you talk about your stories and how you have all been able to heal and thrive was so inspiring. Angela (2021)
I have told so many people about how amazing the retreat was and how it has kicked start my life. Thank you so much! Kerrin (2021)
Thank you for a fabulous day yesterday. We are all so inspired to make changes to become healthier. We even went to the farmers market this morning. Sue (2021)