*Please be advised that due to health and safety concerns the wellness retreat will be postponed until further notice*
About this Event
Good Vibes Events, founded by two young Nepali women entrepreneurs (who also happen to be sisters) are excited to bring to Sydney a two night 2020 Wellness Glamping Retreat for both men & women! The retreat will take place in the Heaven venue in the Northern Beaches of Sydney (the images of the venue you see is where the retreat will be based).
This wellness retreat is first of its kind, where you get to camp in the outdoors (in luxury or standard tents) and enjoy the two nights of yoga, meditation and wellness talks which will help you better manage stress, anxiety and calm your mind from the everyday hustle. The outdoor glamping style accommodation will enhance the retreat experience as you get to immerse in nature which will allow you to become grounded, connect to nature & return to the present moment.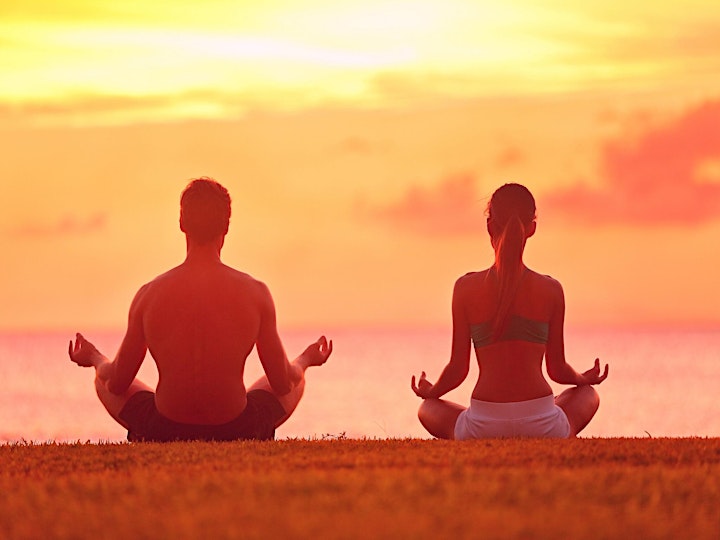 What does the Retreat offer?
Glamping experience
The glamping experience will allow you to completely let go and immerse in the wilderness and greenery of the Heaven venue and allow you to rejuvenate your mind, body & soul.
Meditation & yoga sessions
Meditation & yoga sessions are carried outdoors in a gorgeous location taught by teachers with decades of experience. Insightful talks discussed which will leave you more self aware & equipped with knowledge on mindfulness.
Nourishing vegetarians meals
Nourishing vegetarians meals made with love and enjoyed in a peaceful surrounding & eaten consciously. Feed your body & soul through mindful eating and with a feeling of gratefulness for the goodness served to you.
Quality me time OR Make Friends with like minded souls
Take a refreshing dip in the stunning pools of the Heaven venue and read a book as you lay down in the gorgeous Balinese style cabanas for quality ME time. Or, take a stroll around the property & soak in the peaceful serenity. The retreat is also a perfect place to make friends with warm & like minded humans in a safe space with no judgement.
Retreat accommodation options
RETREAT LAUNCH PROMOTIONAL OFFER - FOR LIMITED TIME ONLY!
Sleep under the night sky in the acres of greenery in Sydney's gorgeous Northern beaches location. If you are after a luxury stay where everything is looked after for you, from bedding to toiletries the luxury packages are a perfect fit for you!
Alternatively, if you want the incredible experience, with less of a price tag, we've got you covered with the standard dome packages. You will need to bring your own bedding & toiletries for this one! Rest assured, for both packages we will take care of all the setting up and packing up of the tents.
Glamping packages start from $399pp and inclusive of:
2 night glamping accommodation (luxury or standard)
Nourishing vegetarian meals, coffee & tea
Meditation, breathwork & yoga teachings
Chanting & mantra meditation
Insightful talks on topics such as mindfulness, managing stress & anxiety & the art of happiness
Use of the glorious pools, spas and cabanas
Yoga mat use
Please check our website for details - https://www.goodvibeseventsretreat.info
For more information contact Rajii on 0410062686 or Sandy on 0402169710