About this Event
WELLINGTON, NEW ZEALAND:
Join three of New Zealand's top self-empowerment coaches for an evening of deep connection and rapid expansion, where you'll learn all about the top THREE pillars of absolute SELF EMPOWERMENT. You'll walk away with practical & USABLE tools and techniques to help you step into the best version of you, while experiencing authentic connection with like-minded women, AND an understanding of easy-to-apply insights & guidance to help you embody the most empowered version of YOU!
-----
Ladies, prepare yourself for what is to be your most empowered evening out! The Wellington Women's Empowerment evening featuring Leah Blomfield, Jacqui Sive, and Kayla Anderson is happening Saturday 12th September 2020.
Through our own self development journeys, we have learnt the importance of coming together in sisterhood in order to make empowered decisions and change within our lives. We feel so passionate about creating a safe, uplifting space for you to do the same.
Prepare the outfit that makes you feel incredible, get your gal pals or come alone (you will meet many new soul sisters and be welcomed with open arms either way) and prepare to grow through what no longer serves you so that you can live an empowered life through the 3 pillars of self empowerment.
Pillar one – Kayla will be taking you through a beautiful practice in which you connect with and accept all parts of you in this moment. Her powerful talk and practices will enable you to feel deeper love, trust and connection with yourself.
Pillar two – From this place of safety within yourself, the beautiful Jacqui will guide you to connect with your next level self +your next level vision, helping you to smash through any limiting beliefs that have held you back until now.
Pillar three – And lastly, from a place of connection with to your higher self, Leah will teach you to release any guilt or shame around who you have been up until now, stand in the truth of who you are, reclaim your power, authenticity and own your worth.
This powerful 3 pillar experience touches on the main components you need to live your best, most empowered life and the best thing is, you are not in this alone. We are here to support you in living this life and through joining the event, you will have access to 40+ soul sisters who understand you and are ready to cheer you on too.
As the evening winds down and we watch the sun set creating beautiful orange skies.... we will be serving delicious, nourishing canapé's and other small snacks as well as getting our groove on to a live band!! YEEEEOW!!
Plus..... did we mention popping champagne to celebrate all you have achieved in the few hours we have spent together? Its going to be magic and you do not want to miss out on the greatest, most high vibe and fun event this year.
AND... ON TOP OF THAT.... If you get a gal pal to join too, you'll go into the draw to win a personal + spiritual self development prize worth almost $5,000!!!! Make sure to message us and let us know your name AND your buddy's, to go into the draw.
Where: Wellington Observatory (Cabeltop Eatery)
When: 12th Sept
Time: 3pm – 8pm
EARLY BIRD PRICE: $77
DRESS CODE: NEXT LEVEL SELF!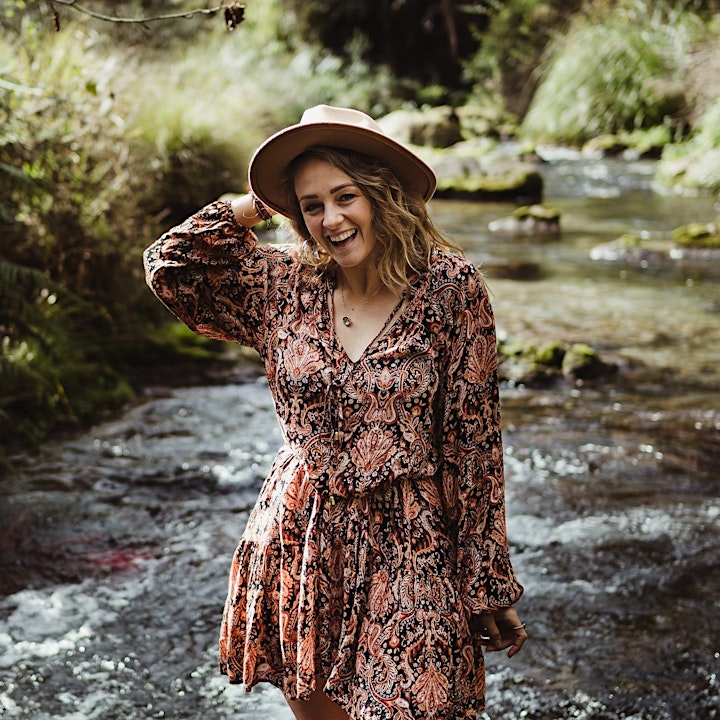 Kayla Anderson is a self-love expert, worldwide retreat leader, and online coach spreading the medicine of love where ever she goes. After years of never feeling good enough, people-pleasing, dieting and comparing herself to others, Kayla embarked on the most fulfilling journey of her life, self-love. After three years of learning to accept herself, Kayla knew there were major decisions to make in her life in order to step into her true authenticity. So in February 2018 after suffering from depression, and working 70 hour weeks with no rest in a job that was draining her, Kayla made the scariest decisions of her life. She left her long term relationship, quit her job, took her business online and booked a one-way ticket to travel the world as she discovered the art of self-love.
For the past two years, she has been travelling full-time spending months in India, doing yoga teacher training, staying in ashrams, living in Bali attending powerful women's circles, sound healings and other alternative therapies, living in Cyprus surrounded by highly successful entrepreneurs to fully understand the art of action in order to get outstanding results, and most recently spending two months in LA learning from some of the greatest teachers in the personal development space.
By implementing the tools, she has learnt from psychologists, ancient cultures and traditions worldwide she is able to embody and experience deep states of love on a daily basis and has a passion helping others to do the same through her online programs, workshops and worldwide retreats.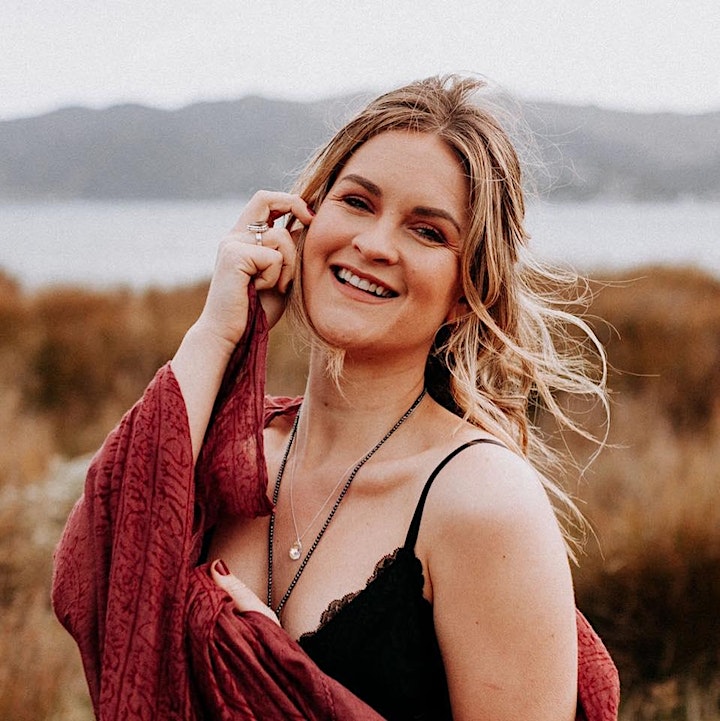 JACQUI SIVE is a global speaker, transformational live event leader, and high-level mentor here to help LEADERS expand into their GREATEST potential. Over the last 3.5 years, she has been able to impact people all over the world through sold out courses, retreats, live events and workshops designed to PROPEL individuals into their absolute ULTIMATE visions... and NOTHING less.
After being diagnosed with depression and leaving a toxic relationship, she traveled the world solo, stepping whole-heartedly into her own vision, and created a soul-aligned multiple six figure personal and spiritual development empire by standing in her authentic truth... And is now here to help others do the same. By applying the same techniques and tools that she teaches through her coaching, she has been able to teach mindset, money & manifestatin MASTERY at events, retreats, workshops and immersions in Thailand, Bali, USA, New Zealand and Africa, and has written for magazines like Women's Health and Go Hustle, bringing the message of POTENTIAL to thousands of people around the world.
She has over a decade of schooling in spiritual and personal development, and has helped hundreds of heart-first leaders transform their OWN lives, so that they're able to help others transform theirs too. By tapping into her toolbox of Mindset, NLP & Energetic based tools & techniques, she is able to help leaders of ALL kinds step INTO their ultimate self by breaking the beliefs they perceive to be holding them back.
Her motto is that LEADERS ARE NOT IMMUNE TO BULLSHIT.
Combining the human psychology of change with the crucial spiritual principles that all of life is formed upon, Jacqui is able to guide others into their FULL potential by helping them to identify & demolish their hidden limiting beliefs, shine light onto their blind spots, and enable them to FULLY embody their absolute ULTIMATE self in life, business, and BEYOND.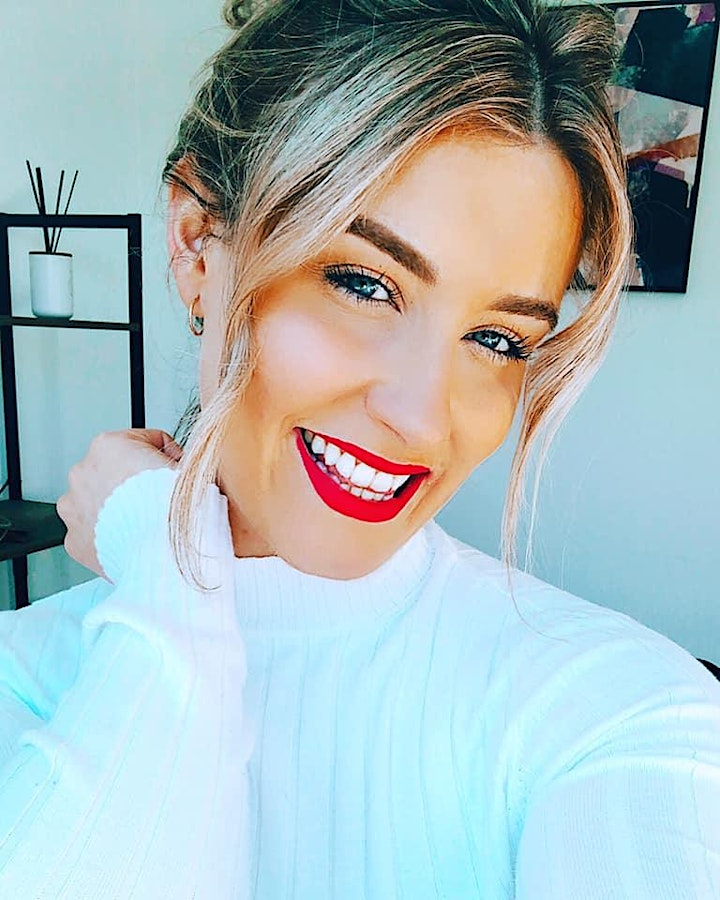 LEAH BLOMFIELD:
Ladies let me remind you that you are made to be SEEN, you are here to take up space & you deserve to feel so safe & at home within yourself to show up in this world in complete & whole self-expression of you truly are.
Hello beautiful souls, I'm Leah & there is nothing that excites the fuck out of me more than seeing women fully take back their power & begin embodying the fierce, powerful & beautiful women you already are!
We are going to be going on a journey of AWAKENING YOUR FEMININE FIRE so that you can start living & experiencing life of complete freedom & confidence to show up in this world in your full potential & power.
It's time you stopped apologising for who you are.
Its time you removed the guilt and shame you've been carrying.
Its time you stopped hiding & dimming parts of yourself away.
It's time you started owning & accepting all that you are.
And its time you started standing in your truth.
You are the only source of validation, acceptance & approval that you ever need in this world and the moment you see & accept yourself for all that you are & the experiences that have shaped you in life is the moment you take back your power & come back home to yourself.
There is nothing more powerful in this world than a women who stand unapologetically in her truth & allows herself to be as her raw, messy, imperfectly imperfect self. Battle scars, wounds, traumas & all.
YOU CAN'T STOP A WOMAN LIKE THAT.