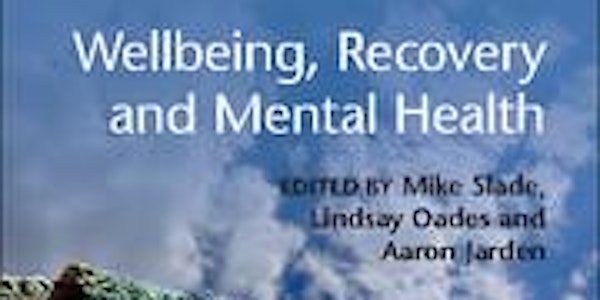 Wellbeing, Recovery and Mental Health - Australian Book Launch by Assoc Pro...
Location
Melbourne Graduate School of Education
Q230, level 2, 234 Queensberry Street
Carlton, vic 3053
Australia
Description
'Slade, Oades, and Jarden have fostered a long-overdue conversation within this book - between clinicians focusing on recovery, and positive psychologists focusing on well-being. Although the first group has traditionally focused on returning clients to baseline, the other group has tried to leave the baseline behind, for new heights of wellbeing. The upshot of the conversation is this: That the processes bringing recovery and the processes bringing wellbeing are much the same, though they have been focused on in isolation. This book also stakes a claim for diversity, and the equal personhood of 'victims' needing to "recover" from mental illness. They are not different from us, it turns out: they ARE us.' Ken Sheldon, Curators' Professor of Psychological Sciences, University of Missouri.