Armed For Life presents a half-day session on Self-Awareness and Managing Emotions
About this event
Don't be controlled by your emotions, such as anxiety, sadness, and anger. Take control back and start making healthy choices and feeling so much better.
Armed For Life presents a half-day session on Self-Awareness and Managing Emotions, where you will be guided through multiple strategies for combatting stressful emotions linked to set-backs in our lives. Join us as we work with you through;
Breath-work
Parkour for Beginners
Team-building games
Armed For Life will also be conducting sessions during this seminar which educate on the resilience and self-management strategies you can implore and learn as you move through life in order to maintain long-term stress management.
Ages: 12-17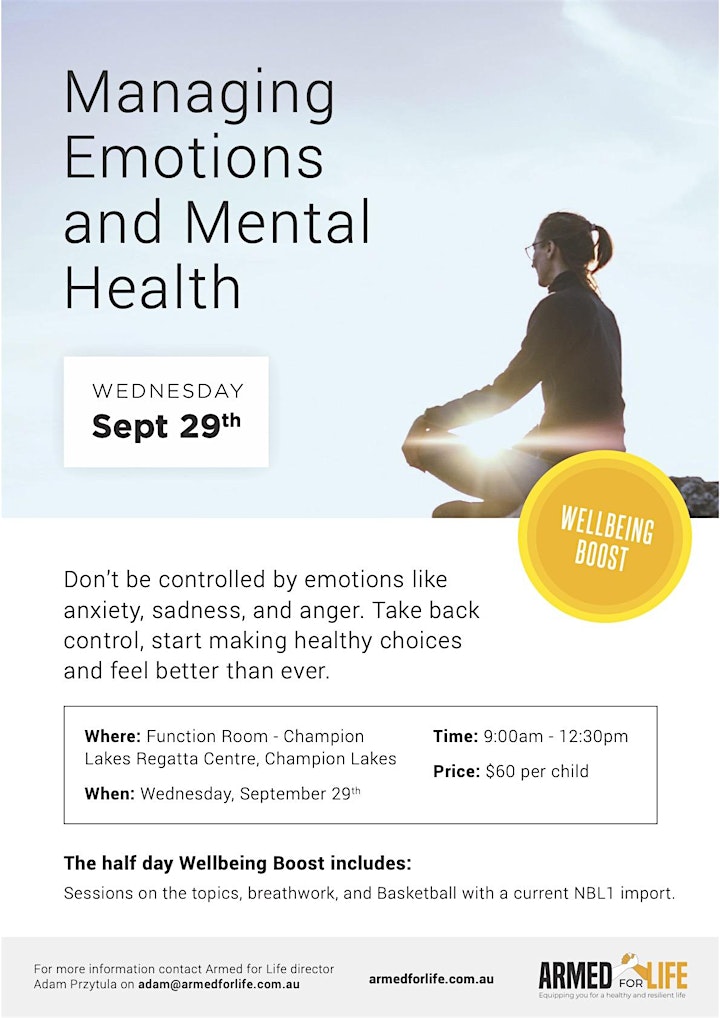 Organiser of Wellbeing Day: Self-awareness and Managing Emotions
Armed For Life sessions and programs are designed to increase Resilience, improve Wellbeing and mental health and provide tools to better our Relationships.
We have been running successfully now for over 9 years and have presented sessions to over 1 million people in that time.
Armed For Life has also been a finalist and won a host of awards including the Micro Business of the Year in 2014 at the Telstra Australian Business Awards.