Sales Have Ended
Registrations are closed
Thank you for registering for this event, we look forward to meeting you! If you have any questions or would like to speak to someone from the team, please email engagement@hireup.com.au Thank you
Come say hello to Em and Steph from Hireup at this virtual info session and let us help you navigate how to make Hireup work best for you!
About this event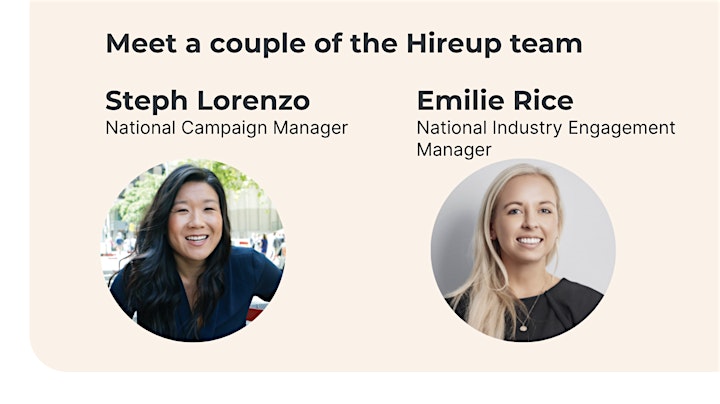 We've heard that sometimes creating a new profile and explaining the type of support you need can be a little overwhelming. Well, the Hireup team are here to help!
Every week hundreds of people seeking support register to be part of the Hireup community. We hope these fortnightly 'how to' sessions can help to ease any worry or anxiety that sometimes comes with finding the right support for you or someone you manage. We know that when you connect and find the right supports, when you build a team around you, it makes a profound difference in your life. That's why we are here to help!
What you will leave this session equipped with:
-The inspiring story about how Hireup began. We want to share our why and our purpose as a company with you.
-A live demonstration of the platform along with practical advice on how to create a profile that attracts the right supports for you
-Tips for writing a successful job post ,as well as answers to the most frequently asked questions we get from new users.
We're excited to meet you and for you to meet some of the faces behind the phones and emails you receive.
Details:
Wednesday 22nd December 2021 from 12pm -1pm (including time for Q&A)
Register to receive the zoom link
Any questions? Email engagement@hireup.com.au
Hireup is an NDIS registered online platform for people with disability to find, hire and manage support workers who fit their needs and share their interests.
Find out more: www.hireup.com.au