"Welcome to Country" Professional Development with Aunty Joy Murphy
Description
Darebin City Council is proud to be presenting a professional development opportunity for all early year educators and primary school teachers with Aunty Joy Murphy, author of the children's illustrated book, 'Welcome to Country'.
Aunty Joy Murphy AO is the Senior Aboriginal Elder of the Wurundjeri People of Melbourne and surrounds. We show respect for her and other Elders by calling them Aunty or Uncle. Aunty Joy has had numerous government appointments including as a member of the Equal Opportunity Commission of Victoria and of the Anti-Discrimination Tribunal. She is a storyteller and a writer and is passionate about using story to bring people together and as a conduit for understanding Aboriginal culture. Welcome to Country is her first book.
About this Book:
Welcome to the traditional lands of the Wurundjeri People. We are part of this land and the land is part of us. This is where we come from. Wominjeka Wurundjeri balluk yearmenn koondee bik. Welcome to Country.
This is a very accessible welcome that introduces and gives meaning and explanation within the text to the customs and symbols of Indigenous Australia.
This professional development event includes:
Presentation, reading and conversation with Aunty Joy Murphy about her book ' Welcome to Country'

Offer of two Welcome to Country books to each school/centre participating. This also includes an accompanying teacher's resource.

Light refreshments provided

Parking available onsite (close to Thornbury Train Station)
The event will end at 5.15pm but with opportunity for further informal discussion with Aunty Joy until 5.30pm.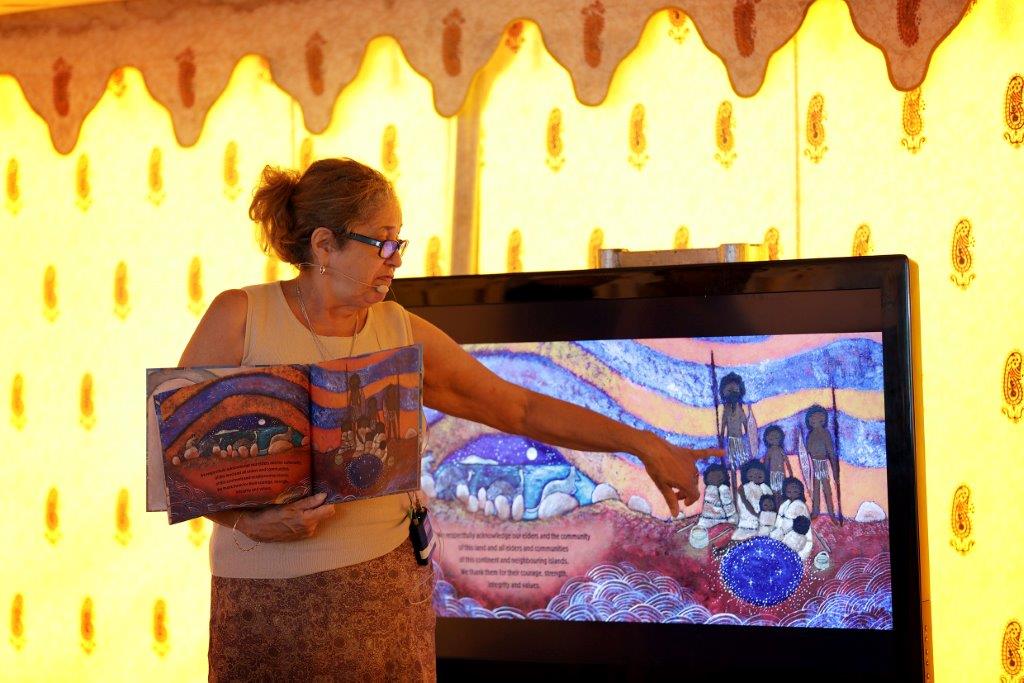 The photograph attached is Aunty Joy reading at the Darebin Kite Festival March 2017 (Photographer Nicole Cleary)
Benefits of your participation:
To fulfill your school's curriulum responsibilties to teach Aboriginal history and culture

Unique, timely and local opportunity to learn directly about the deep meaning of Welcome to Country

To feel more informed and able to read and teach this knowledge to your students

To build on your experiences with your students from your visits to the Darebin Spritual Healing Trail and other excursions on Aboriginal history and culture


Further information about the Welcome to Country tradition:
Aboriginal communities across Australia have boundaries that are defined by mountain ranges and waterways. Traditionally, to cross these boundaries or enter community country you needed permission from the neighbouring community. When this permission was granted the ceremony now called Welcome to Country took place. Each community had its own way of welcoming to country, and they still do today.
This is part of Council's ongoing work with Darebin schools and early years education providers to strengthen understanding, respect and value of Aboriginal history and culture and to promote equitable and quality education for all.
Darebin City Council acknowledges the Wurundjeri people as the traditonal owners and custodians of this land and pays respect to their Elders past and present.