This workshop will be centered around weightlifting rehab and performance. Suitable for coaches, athletes and rehab providers.
About this event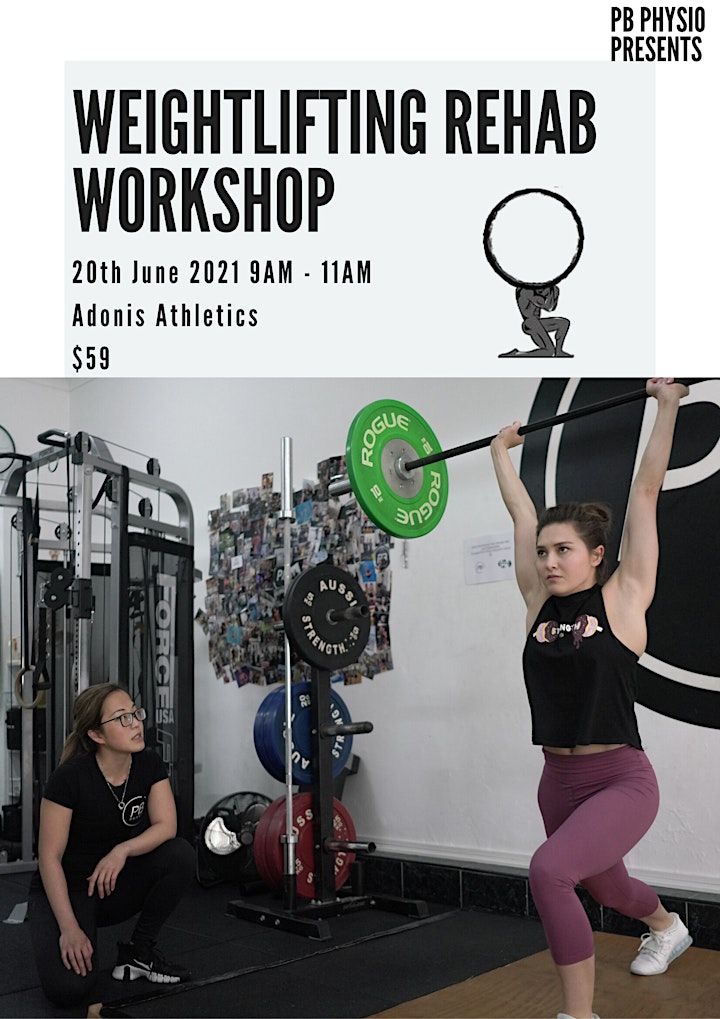 None
⭐Weightlifting Workshop⭐ 
👍Presented by Pei Gan, Founder of PB Physio & APU 2019 u52kg National womens championPhysiotherapist to elite powerlifters, weightlifters, world record holders, olympians & elite athletes @powerlifting_physio⠀
👍This workshop will be centered around everything Olympic weightlifting, including:
👊Improving mobility & strength to lift more weight in the snatch + clean & jerk
👊 Assessments as a coach/rehab provider/athlete on identifying mobility patterns that could be restricting performance or causing pain 
👊 Prevent injures occuring ⠀It will open you up to maximising your movement prep to allow get the most benefit and strength under the barbell, prevent injuries and get rid of those annoying niggles in training⠀If you are a weightlifter, crossfit athlete, coach, rehab provider or someone keen to learn more, this is the course for you.
 🎟There will be only 12 tickets available so don't miss out!