May the strongest club win! The annual Weightlifting ACT Club Championships pits club against club. Open to teams, individuals and novices.
About this event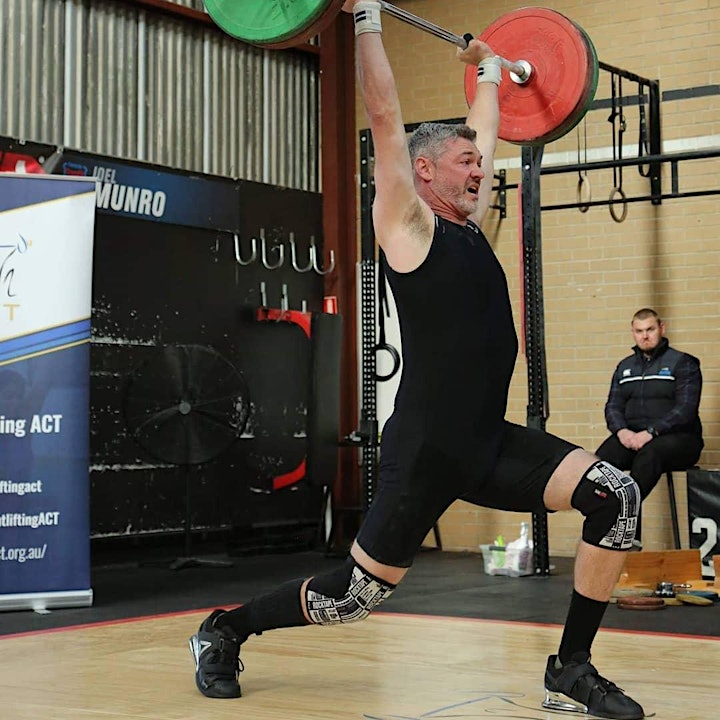 The Weightlifting ACT Club Championships tests the mettle of our affiliated clubs and their teams.
Closing date for registrations for all lifters: COB Friday 1 Nov 2019
Declare your teams for the competition via email (weightliftingact@gmail.com) no later than COB Monday 4 November 2019. Each club can put forward multiple teams, and each team can consist of no more than 2 males and 2 females. The team with the highest Sinclair score will be the winning team for 2019.
Timings are subject to change and will be confirmed by email and social media after close of entries.
Session 1 Women's
9.00 am Weigh in opens
10.00 am Weigh in closes
11.00 am Athlete presentation
Session 2 Men's
11.30 am Weigh in opens
12.30 pm Weigh in closes
1.30 pm Athlete presentation
Registration closes: COB Friday 01 November 2019. No late entries will be permitted.
Volunteers please sign up at https://signupschedule.com/wact
Team eligibility
To be eligible to enter a team, Clubs:
- Must be affiliated WACT clubs (listed on the WACT website)
- May take this opportunity to register their club and athletes prior to close off of this meet's entries.
- May enter a team of two to four athletes. Teams must consist of no more than 2 males and 2 females.
- Teams are allowed to take on 'nomadic' athletes as long as all athletes are registered WACT members.
This is an AWF endorsed event, AWF rules and regulations must be adhered to. Visit www.awf.com.au for full details.
You must be a current WACT member to lift in the Women's and Men's sessions and approved competition uniform is required for scores to be captured.
Individual entry / novice entry
- For those that are not part of a team but want to lift, you are still welcome to enter as an individual.
- This competition is also open to novice athletes (i.e. never lifted in a weightlifting competition before). Novice athletes may join teams as long as the athletes become registered WACT members; this allows their scores to be officially included. $25 to be paid to WACT separately for insurance purposes. Contact weightliftingact@gmail.com to learn more.
- Novices athletes who do not register as WACT members are very welcome to lift as individuals, but their scores are not officially tallied. Membership till 31 Dec 2019 is $45. Contact weightliftingact@gmail.com to learn more.
NO entries on the day.
Registering a club with WACT
- Clubs register via email to weightliftingact@gmail.com
- Club head coach must be AWF L1 minimum. Coach must provide their NCAS number.
- Club coach must be a WACT member.
- Clubs must have three (either including or not including the Coach) current financial WACT members. either competing or not.
- There is no fee for 2019 for clubs to become associated with WACT.
- To register, each club must provide WACT via email, the club logo, description in 1-2 paragraphs, website, address, phone number and unique club competition name.
- Clubs do not need to be located or be run from a dedicated weightlifting facility. (CrossFit boxes are welcomed)
Further enquiries can be made to weightliftingact@gmail.com
Not a member of Weightlifting ACT? Join at http://www.wact.org.au. Memberships are pro-rated for Q4 of 2019.