Description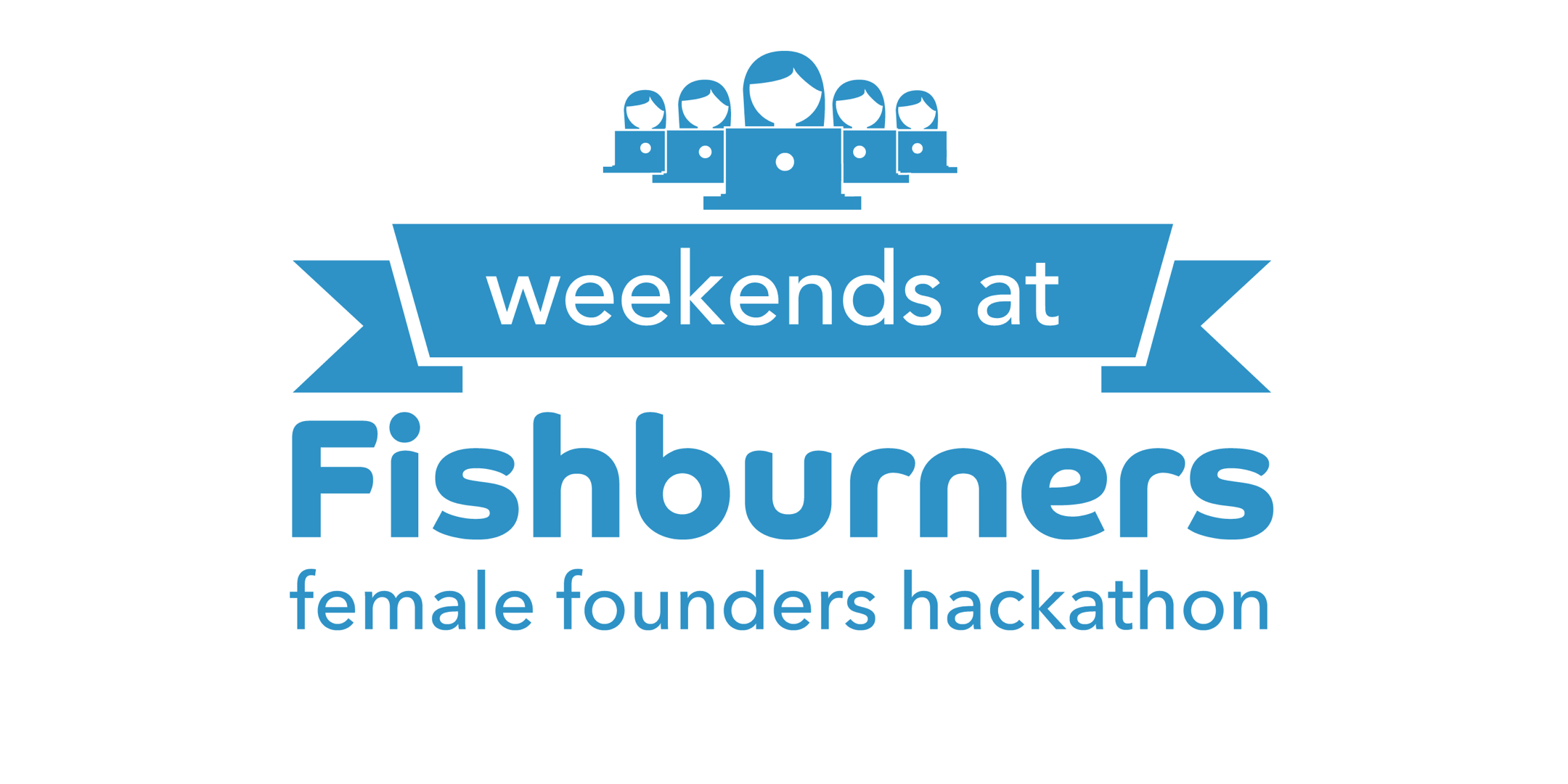 Are you an aspiring female startup founder?
Do you want to spend a weekend surrounded by similarly-minded people like yourself, receiving guidance on how to take your first steps?

Then the first edition of our Weekends at Fishburners series is designed for you.
Weekends at Fishburners are a series of hackathon-style events, which aim to help different groups of aspiring startup founders take their first steps. You'll be surrounded by similarly-minded people, making connections, receiving mentorship, and being guided through a carefully planned schedule to refine and test your business ideas.
Our first event is targeting female founders exclusively. Future weekends we're planning will target experienced professionals looking for a career change, aspiring startup founders from regional locations, and many other potential founder types.
According to Startup Muster, 12% of Australia's startups were started at a hackathon, and as a not-for-profit charity dedicated to creating new startups, Fishburners aims to provide a safe, fun, educational and productive weekend for everyone involved, completely free of charge or obligations.
Agenda
The event starts Friday 22nd July at 6:30pm and concludes Sunday 24th July 2016 at 6:00pm with participants learning how to use tools such as the business model canvas, customer discovery and how to create a minimum viable product to test their market.
Friday
6.30 pm - Arrive for registration, dinner, drinks and networking.
7.15 pm - Official start to the event - outline of the weekend and what participants can expect.
7.30 pm - Brief session on the business model canvas and how to use it.
8.00 pm - Call for ideas to work on over the weekend - 30 seconds to explain any idea you'd like to pursue.
8.30 pm - Crowd vote on the ideas pitched.
8.45 pm - Ideas with the most votes have the opportunity to further explain their concept to the audience - 60 seconds each.
9.00 pm - Participants form teams of 5 to 7 people around an idea they are interested in. Teams can begin working on their business model straight away.
10.00 pm - Fishburners closes. All participants must leave the building. You can continue working on your idea overnight but must find an alternative venue to do so.
Saturday
9.00 am - Doors open at Fishburners - breakfast is served
9.30 am - Announcements and brief session on Customer Discovery & Minimum Viable Product.
10.00 am - Mentors will be roaming the venue throughout the day and into the early evening to guide teams with creating and testing their business model and product design considerations.
1.00 pm - Lunch!
3.00 pm - Check point. Here your team will share their current status with a small group of mentors for feedback and guidance.
6.30 pm - Dinner.
10.00 pm -Fishburners closes. All participants must leave the building. You can continue to keep working on your idea overnight but must find an alternative venue to do so.
Sunday
9.00 am - Doors open at Fishburners - breakfast is served!
9.30 am - Announcements.
10.00 am - Mentors will be present for a final few hours to provide guidance to teams on finessing their business model, finding a product to market fit or any other major hurdles preventing teams from moving forward.
1.00 pm - Lunch!
2.30 pm - Final check point. All teams must submit their presentation and any demo software, website or hardware.
3.00 pm - Team pitches, with constructive feedback from some great VIP judges.
5.30 pm - Weekend wrap up and drinks.
7.00 pm - Fishburners closes.
Important notes
All participants and judges for this weekend will be female.

The majority of mentors will also be female.

There will be some more surprises through the weekend not detailed in the schedule above, stay tuned.

You don't need to have a background in tech or startups to participate, just an enthusiasm to try this out.

You can work on any idea that has a large potential market, and is using technology somehow to capture that market quickly - there are no set challenges to solve, and judging is purely constructive feedback.

There is no "winner" - we just want to see the weekend finish with teams that want to continue their work on Monday morning.

We'll have some swag and prizes from our wonderful sponsors over the course of the weekend.

Teams must be made up of 5 to 7 participants. Feel free to get your friends to sign up as well so you can create a team on the weekend!

Please no pre-formed teams from consulting companies, unless you're all planning on leaving that company.


Mentors
These are just some of the amazing mentors who are volunteering their time and expertise to help participants during the weekend.
Gen George - Skilld
Sally Ann Williams - Google
Nikki Durkin - Codemakers
Colette Grgic - BlueChilli
Catherine Eibner - BlueChilli
Lauren Capelin - Reinventure Fund
Steve Mansfield - Google
Sarah Kok - Google
Lisa Maree - Lisa Maree Group
Join us!
If we achieve our goal, this weekend could change your life. Join us, and help us create the jobs, exports, investment and prosperity that great Australian startups can provide.
Already got an idea and looking for a collobrative community of amazing startup founders? Visit our website for more information about what fishburners can provide.
Fishburners is proudly supported by