Description
Wednesday Night Race Experience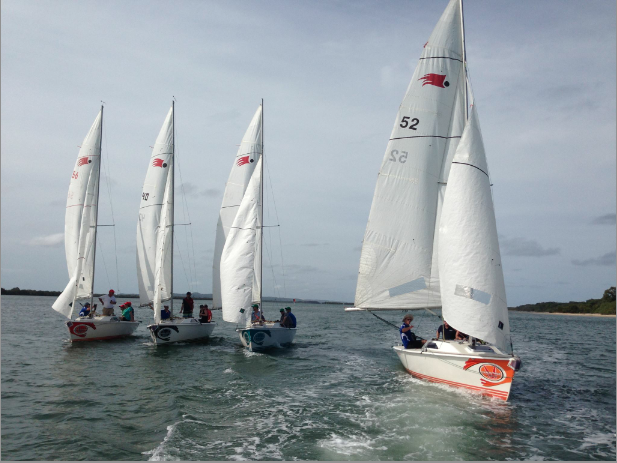 The SYC Sail Racing Experience is the opportunity for your group to crew in an actual Southport Yacht Club race onboard a 23 foot Blazer yacht with a fully qualified instructor as your skipper. This is ideal for beginners and people who have completed their Southport Yacht Club Keelboat Crewing Course to sail in a fun race environment .
At the completion of the race you will return to the Bar and Bistro for a cold drink and to meet the other crews.
You will need to be at our Sailing Squadron ready to go at 4:00pm.
All you will need to bring with you on the evening is comfortable flat soled shoes, hat, sunscreen, sunglasses and a drink bottle.
Please remember:
- Arrive at 1 Marina Cres Hollywell at 4:00pm and sign on at the Sailing Office
- Bring a hat, sunscreen, towel and drink bottle
In the event that a scheduled session is abandoned due to weather or other factors alternative sessions will be re-scheduled at no extra cost. Please be aware that sailing is a weather dependent activity.
We look forward to seeing you all out on the water!
Southport Yacht Club