WED 31 OCT: Halloween Special of A Midnight Visit
Description
'It was night in the lonesome October
Of my most immemorial year' - Edgar Allan Poe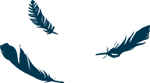 Bleeding brides, ghosts, witches and death already stalk the House of Usher, but on Halloween The House welcomes some new friends and foes to celebrate . . . and you're summoned too!
Journey to the edge of madness . . . and perhaps beyond. A Midnight Visit, Sydney's hottest ticket, unleashes fresh residents into its dreamscape for one night only.
Come dressed in your most frightful Halloween costume and make sure to fortify your souls at The Raven's Rest bar before and after your performance.

After the House of Usher slams its doors, we recommend keeping the Halloween vibes going and ghosting your way up to our friend's at Earl's Juke Joint, where the dark party may continue through to the witching hour.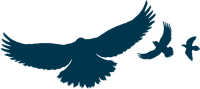 A Midnight Visit is in Sydney for a limited residency.
No two visits are the same and you are encouraged to move through the spaces at your own pace. Your visit will last 60 - 75 minutes. Imagination and curiosity will define your experience.
You must be aged 15+ to attend A Midnight Visit. If you have accessibility requirements, please contact us.
amidnightvisit.com