Join Scott Dirix and Kim Brady as they discuss Indie School's whole-school wellbeing framework.
About this event
A commitment to addressing the complex wellbeing needs of students at Indie School in Elizabeth, South Australia – and an understanding that outcomes of student wellbeing initiatives would be dependent on staff wellbeing - led to the development of a bold, whole-school wellbeing framework. Head of School and 2020 Teaching Fellow, Scott Dirix and Assistant Head of School, Kim Brady will share their approach to deeply understanding the needs of both their staff and students, the research underpinning their approach, and the impact on both staff and student wellbeing.
In this webinar participants will:
hear about one school's approach to supporting positive staff wellbeing
learn about the research informing the approach
reflect on the role of school leadership in bringing about school-wide change
hear about the intended (and unintended) outcomes for both students and staff, and how you knew (measures)
have the opportunity to ask questions and test ideas with guest presenters and webinar participants
Indie School, Elizabeth is an independent school for young people aged 15-19 years who are educationally at risk due to disengagement in schooling.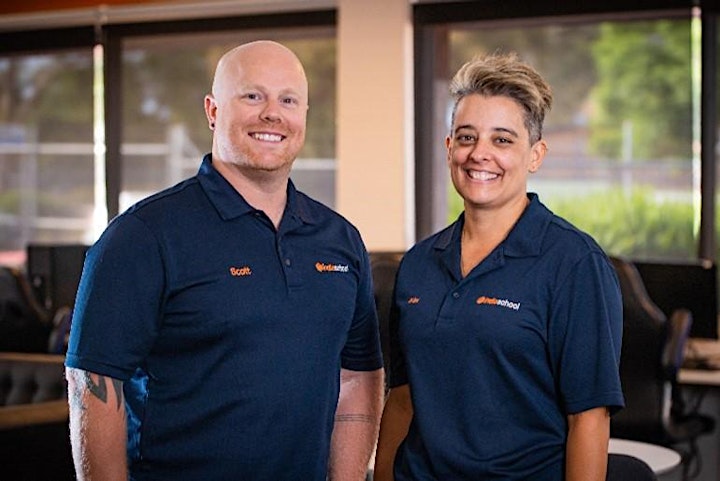 About the presenters:
Scott Dirix is the Head of School at Indie School Elizabeth, an innovative alternative learning program in Adelaide's northern suburbs catering for disengaged and at-risk young people. Scott leads an innovative multidisciplinary team to enact an educational vision underpinned by principles of collaboration, wellbeing, staff and student agency, curriculum innovation, inclusion, and community partnerships. Scott has won awards at both state and national level, receiving both the Commonwealth Bank Teaching Award, and the Excellence Award: Department Head of the Year in the Australian Education Awards in 2020. He was awarded the 2017 Department of Education Innovation in Practice Award in South Australia, and the Adolescent Success Middle Years Leader of the Year in 2019. Scott was an ACEL New Voice Scholarship recipient in 2019.
Kim Brady is the Assistant Head of School at Indie School Elizabeth. She is an alternative learning specialist and a passionate advocate for young people experiencing educational disadvantage. Kim has a Master of Special Education (Emotional Disturbance and Behaviour) and extensive knowledge and experience in teaching young people with special needs and challenging behaviours. Kim is particularly interested in wellbeing, positive behaviour support, strategic leadership, developing school culture and fostering teacher improvement. In 2021, she was the ACEL Educational Leadership Medal recipient for her outstanding leadership and achievement in school wellbeing.
Organiser of Webinar: Staff wellbeing and impact on student outcomes