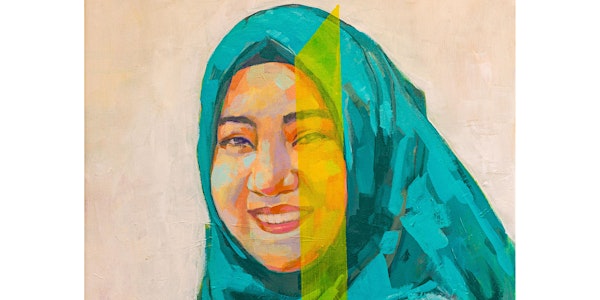 Webinar: Missing Voices – Untold stories of Australian Muslims
Tune in this webinar and hear a panel of speakers discuss the impetus behind 'Missing Voices', an exhibition produced by the Islamic Museum
About this event
Islam is a global religion. It is represented by a rich diversity of peoples, cultures and societies transcending all geographical boundaries. While Muslims have migrated to Australia since the 1860s (or earlier), over a third are Australian-born. This means Australian Muslims are not a homogeneous group, but they make up a culturally diverse portion of our population. This diversity brings a whole host of interesting stories, life experiences, and positive contributions to society. Over the course of twelve months, the Islamic Museum of Australia collected the deeply personal oral histories of 70 Australian Muslims from all walks of life across Victoria. Missing Voices presents these testimonies through painting, illustration, video, photography and text.
A panel of speakers will discuss the impetus behind 'Missing Voices', followed by a Q&A from the public.
Attendees will receive a webinar link closer to the event.