Webinar - IR4.0 for Maintenance & Asset Management amidst Covid-19 & Climat...
Description
A Webinar presented by SIRF Roundtables
Attendance is free for people from member companies of SIRF Roundtables.
In this webinar Jan will share knowledge & expertise to help attendees to develop a deeper understanding of Industrial Revolution (IR4.0) for Maintenance & Asset Management and entice questions for the presenter discussion as to how to best manage these amidst the Covid-19 pandemic & Climate Change.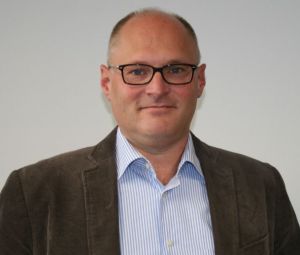 Jan Stoker - International Maintenance & Asset Management Specialist from Netherlands
Jan is an experienced and passionate Senior Lecturer at the HU University of Applied Sciences Utrecht, Netherlands in the field of Sustainable Asset & Maintenance Management with a demonstrated history of working in the industry and build environment. A skilled researcher in Asset Management, Maintenance Management, Change Management, Contract Management, Inspections / Advice. His expertise is recognized internationally where he has presented at a number of conferences. His work around the Fourth Industrial Revolution (IR4.0) is outstanding.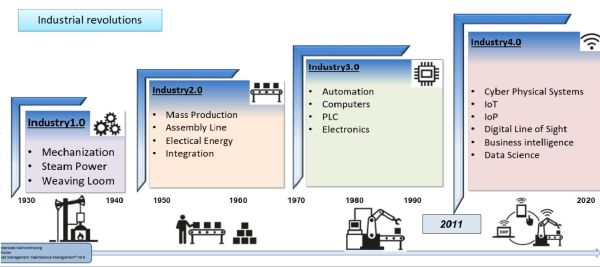 Jan graduated from HU University of Applied Sciences Utrecht (Hogeschool Utrecht) and RGU Robert Gorden University.

His key points of interest are the impact of the fourth Industrial Revolution (IR4.0) on Maintenance & Asset Management and a glimpse into the future in this space. He is highly focused on sharing insights and understanding how to deal with rapid and unexpected change.
Agenda - Times below are NZ times. Be sure to take this into consideration when booking in from other regions.
(NOTE: 3:00pm NZ time = 1:00pm Melb time = 12:30pm Adelaide time = 11:00am Perth time)
2:30 pm - Check in
3.00 pm - Welcome & upcoming events
3:10 pm - Jan Stoker IR4.0 Maintenance & Asset Management presentation
5.00 pm - Questions and Answers
5.30 pm - Key Takaways & Wrap up
Who Should Attend?
SIRF Webinars are for anyone interested in the topic of the day and have the broadest attendance range of any of our events. Likely of interest to Maintenance Managers, Asset Managers, Reliability Roles, Engineers, Projects, Trades, Maintenance Team leaders. Chances are good that if you've read this far, this event is for you !

About SIRF Rt Master Classes
All SIRF Rt events are designed to provide a safe environment for open discussion with peers on the topic of interest, Anyone dealing with Assets and wanting to maximise the use of those assets thus reducing cost and extening life, this si a must. IMrt Masterclass events start with a two-plus hour detailed presentation on the topic by an experienced individual, followed by an open discussion on the topic. The format provides didactic learning about a complex, specialised subject, combined with the benefits of a Common Interest Work Group.


FAQs
When do I need to register by?
Registration typically closes three business days before the event
Investment?
This event is included in SIRF Roundtable membership
---
Who can I contact for further information?
NZ - Jeff Naylor +61409 535 239 jeff.naylor@sirfrt.com.au
WA - Chris Bush 0400 109 861 chris.bush@sirfrt.com.au
Vic & Tas - Alain Le Bon 0439 612 620 alain.lebon@sirfrt.com.au
Vic & Tas - Brian Niven 0439 612 609 brian.niven@sirfrt.com.au
SA - Sean Lewis 0466 256 736 sean.lewis@sirfrt.com.au