Webinar: Intro to LCA of Buildings - How to get a genuinely sustainable outcome.

Wednesday, 26 November 2014 from 1:00 pm to 2:00 pm (AWST)
Event Details
Life Cycle Design & Assessment the only way to achieve genuinely sustainable buildings. Come and learn why.
Join Alex Bruce, Co-founder and Business Development Director of eTool, for a free webinar on life cycle assessment (LCA) and design of the built form. The session will provide attendees with an understanding of life cycle assessments of buildings, a brief overview of global LCA standards and an introduction to the eToolLCD software. 
If you can't attend this webinar, watch our 'Life Cycle Design Explained' video for a 1-minute explanation of what Life Cycle Design is, and why it is so powerful. 
Webinar Details
Time: 1:00pm to 2:00pm AWST (Australian Western Standard Time)
Webinar: Attendees will be sent a GoToMeeting invitation the week of the event 
Cost: Free 
Your Presenter 
Patrick Hermon - eTool Life Cycle Design Engineer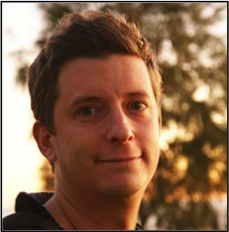 Webinar Structure 
Intro to eToolLCD

LCA of a Building in 10 Minutes

Running Improvement Scenarios

Reporting

LCA Standards Overview

ISO 14040 - LCA Principles and Framework

ISO 14044 - Requirements and Guidelines

ISO 14025 - Product Environmental Labelling Type III

ISO 14067 - GHG Carbon Footprinting

EN 15804 - Building Product Declarations

EN 15978 - Assessment of Environmental Performance of Buildings

 
---
Want to take the leap towards becoming an LCA professional? Register to participate in our next  eToolLCD Advanced LCA Training course. 
Have questions about Webinar: Intro to LCA of Buildings - How to get a genuinely sustainable outcome.?
Contact eTool Global
Organiser
eTool offers consultation and software services to optimise building design using life cycle assessment methodology.
More about us at: www.etoolglobal.com