Event Information
Refund Policy
Refunds up to 7 days before event
Identifying Water Damage in Your Patient's Home
About this Event

There are many things in a home that can make someone sick (or get in the way of them becoming well) but as clinicians we don't get to see where our patients live, and often don't have the best questions to ask to determine whether there's an issue there or not.
Toxicants found in building materials, furniture and personal care products can be an issue, as can exposure to the various types of EMFs found in a typical home. On top of that, the most insidious and invisible health hazard in the home is water damage.
That being said, there are often red flags littered through a patient's case history that point to a water-damaged building - signs and symptoms that can be, and often are, mistaken for more common conditions and treated as such. In this webinar we'll review the most commonly overlooked patient presentations, and explore questions on signs and symptoms as well as the immediate environment that could be added to intake forms or history taking questionnaires in order to increase the likelihood water damage (and potentially CIRS) might be identified.
When it comes to 'removing the cause', addressing a water-damaged building requires a thorough assessment by an appropriately qualified professional in order to determine what remediation is required, and the likelihood for this to be sufficient for a CIRS-WDB patient to recover. This webinar also covers what constitutes an appropriate assessment, as well as medical-grade remediation - and what they mean for a patient's possessions and property.
Join Amie and learn:
• Signs and symptoms that may indicate a water-damaged building (WDB), but are commonly overlooked .
• Key case history questions to include to more easily uncover the possibility of a WDB (and potentially CIRS) .
• The most useful line of enquiry to include in order to assess the likelihood of water damage in the patient's immediate environment .
• How to find an appropriately qualified Building Biologist to undertake a building assessment for water-damage and mould .
• The various methods with which a water-damaged building is assessed, and how the results inform what is best for the patient .
• What remediation requirements are necessary for a CIRS patient, and how to find certified WDB remediators .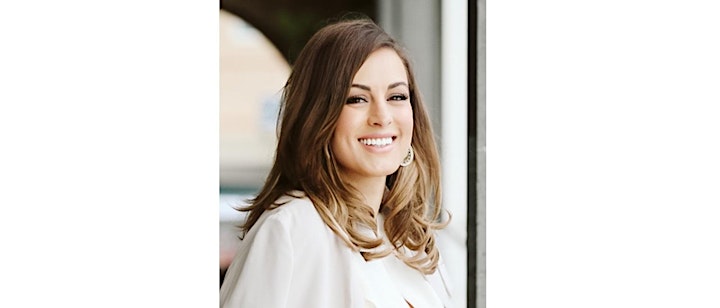 Presenter:
Amie Skilton
Former functional medicine practitioner of 18 years, Amie Skilton's view of root cause medicine was forever altered as result of an environmentally acquired illness.
In 2017, after developing CIRS herself, she entered the world of building biology and the various ways in which the built environment has a profound impact on human health. She realised her naturopathic, nutritional and herbal toolkit were only as useful as her environment was healthy.
She's now on a mission to raise awareness in the public arena, and educate practitioners, on a commonly overlooked but monumentally significant factor on health and wellbeing.
General Information:
Where: Online
CPE: 1.5 CPE points
How to access the webinar: A link to access the webinar will be sent to your email shortly before the event begins.
Webinar Recording: Registering for this live event will also give you access to the webinar recording. Webinar recordings can be watched at any time.
ATMS Cancellation Policy: Bookings cancelled with less than 7 days notice before the event date will not be entitled to a refund or credit.
Date and Time
Location
Refund Policy
Refunds up to 7 days before event