Webinar: from the horses' mouth' by Wes Ward
Webinar: From the horses' mouth by Dr Wes Ward
About this event
Join the Zoom event here:
https://charlessturt.zoom.us/j/64048858488
Farmers and regional communities want to be part of the evidence they need to effectively managing natural resources around them in the NSW Murray Valley. Three speakers, including one current and one past farmer from the Mid-Murray Valley region around Deniliquin, NSW, will present their views of past research projects, the current status of research, and the future of how regional and local communities could work with researchers to get this evidence.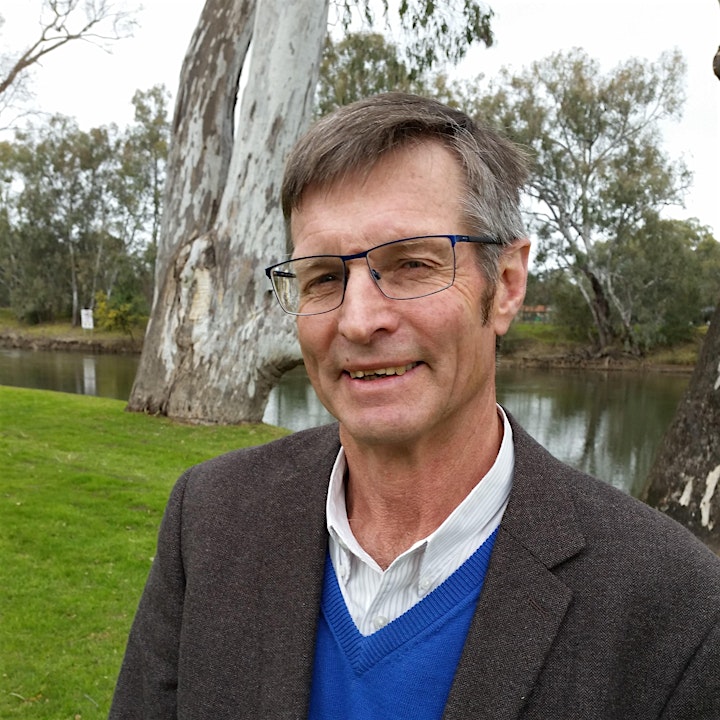 Dr Wes Ward is an adjunct research fellow with CSU's institute for Land, Water and Society. He investigates how researchers and other groups work together. He is currently investigating how university researchers can better work with landholders and agencies for better natural resource management in regional Australia. He is particularly experienced in collaborating in inter disciplinary research groups and, as a specialist science writer, runs a science communication business based on the NSW-Victoria border.

The Social Sciences are key to understanding humanity, society and the institutions which govern our daily lives.
Social Sciences Week is a week-long series of events held across Australia each September offering insight into the impact of the social sciences on our lives.It is an initiative of several of Australia's Social Sciences associations and is coordinated by the Academy of the Social Sciences in Australia.
Contact: Dr Wes Ward
E - wward@csu.edu.au
Collaborators/speakers: Louise Burge, Shelley Scoullar
Organiser of Webinar: from the horses' mouth' by Wes Ward