Learn how your business can embrace the unique Indigenous perspectives that are enhancing Australia's economy today.
About this event
WEBINAR 2
How to enrich business practices through reconciliation
Collaborating with the RMIT Research Centre for Business and Human Rights (BHRIGHT), this webinar considers how business practices of reconciliation can enrich and add value to Australian businesses, and what steps business leaders can take to initiate and map out a reconciliation journey.
Hosted by Dr Shelley Marshall, this webinar will feature presentations from:
Gheran Steel - Reconciliation Advisor (CoBL) at RMIT University
Sue-Anne Hunter - Commissioner at Yoo-rrook Justice Commission
Taryn Lee - General Manager Social Impact and Policy at Coolingwood Football Club
A Q&A session will conclude the event and will give you a chance to directly engage with the panel members.
We're looking forward to welcoming you soon!
RMIT College of Business and Law
Up next: Webinar 3
PANEL MEMBERS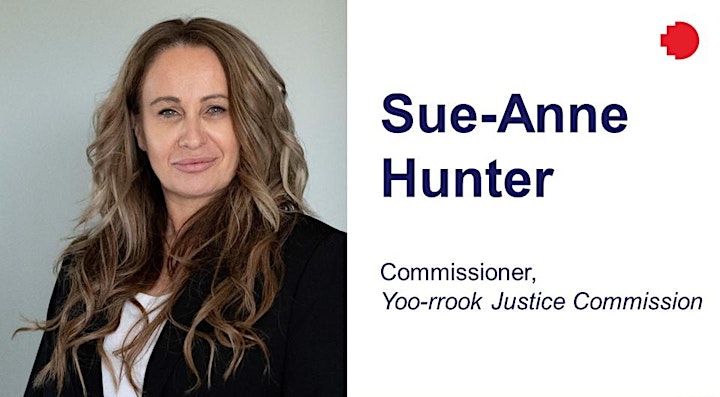 Ms Sue-Anne Hunter is a Wurundjeri and Ngurai illum Wurrung woman, currently a Commissioner for the Yoo-rrook Justice Commission, and was the National Sector Development Manager for SNAICC – National Voice for our Children.
From 2013 - 2016, Ms Hunter was Deputy Chair of SNAICC and spoke on the Royal Commission into Institutional Sexual Abuse of Children in Care, sat on the working group for the National Framework for Protecting Australia's Children and recently was Co-Chair of the 'Family Matters' campaign to end the over-representation of Aboriginal children in out-of-home care. 
Ms Hunter is a trained social worker and has over 18 years' experience working in the Aboriginal children and family welfare field and cultural clinical healing services.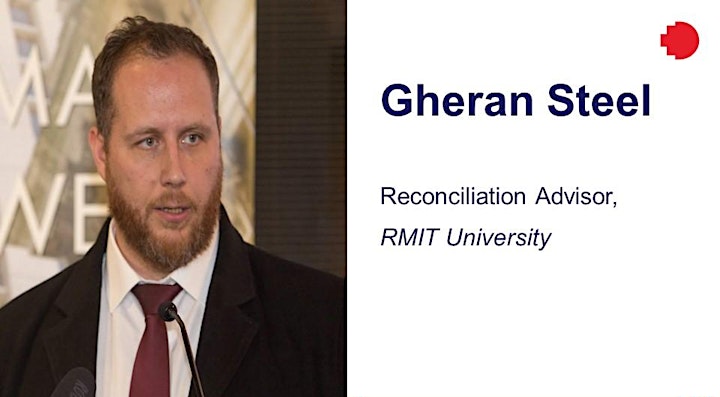 Gheran is a proud descendent of the Boon Wurrung peoples of the Kulin Nation.
He is strongly devoted to sharing and promoting Australia's indigenous culture, having devoted the previous 10 years of his career to this purpose through various roles, including the CEO of the Boon Wurrung Foundation (BWF) and Boorndawan Willam Aboriginal Healing Services.
Gheran has an Executive MBA, and is in his penultimate year in the Monash Juris Doctor program, where he hopes to develop the necessary skills to work in the intersections of business and law with the purpose of providing commercial and legal advice to Australia's growing Indigenous business sector.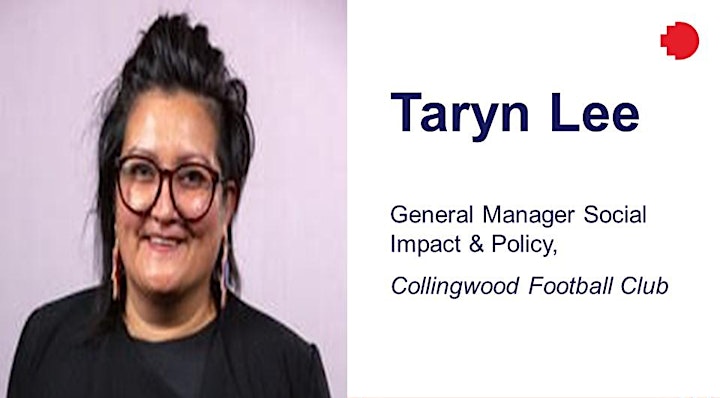 Taryn is a Yawuru woman from Broome who has lived in Melbourne for the past 20 years.
She is currently employed by the Collinwood Football Club as General Manager, Social Impact and Policy, and is working on organisational change to address racism.
Prior to this, Taryn held senior executive roles at PWC and the Victorian Government, and has been responsible for designing and delivering policy reform in health, justice and Aboriginal affairs.
Taryn has been awarded an MA in Human Rights Law (University of London), Global Executive MBA (University of Sydney), Bachelor of Laws, and has published articles on Indigenous rights.
Taryn is passionate about ensuring Aboriginal self-determination is central to any policies that affect Aboriginal communities.