Learn how your business can embrace the unique Indigenous perspectives that are enhancing Australia's economy today.
About this event
WEBINAR 1
How to include Indigenous perspectives into your business
This panel discussion will provide you with insights from indigenous business leaders who will explain the value indigenous business perspectives add to business growth and how they can be utilised to create better outcomes.
Hosted by RMIT Reconciliation Advisor Gheran Steel, we are delighted to present the following panel members to you:
Aimee McCartney - Entrepreneur & Indigenous Liaison Officer in the Royal Australian Air Force
Todd Fernando - Commissioner for LGBTIQ+ Communities at Victorian Government
Matthew Everitt - CEO Dreamtime Art Creative Consultancy
A Q&A session will conclude the event and will give you a chance to directly engage with the panel members.
We're looking forward to seeing you soon!
RMIT College of Business and Law
Up next:
Webinar 2
Webinar 3
PANEL MEMBERS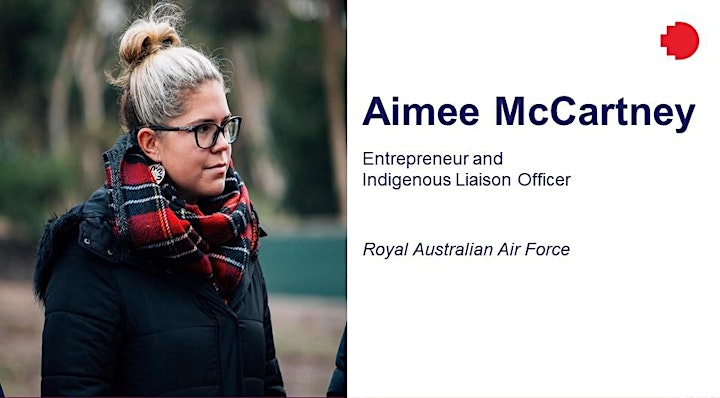 Aimee McCartney is a proud Taungurung, Wotjobaluk, Wemba Wemba and Boon Wurrung woman from Narrm, Melbourne. An emerging contemporary artist, Aimee is guided by her culture and uses vibrant colours and textures to tell the stories and history of her ancestors and homeland.
Prior to establishing her business Luruk-in (meaning "Your Sister" in Taungurung language), Aimee completed a Bachelor of Arts and worked across State and Federal Government establishing clear and accessible employment pathways for Aboriginal and Torres Straits Islander peoples, across all departments, divisions and business units.
Aimee has also represented Victoria at the National Indigenous Youth Parliament and more recently commissioned as an Officer in the Royal Australian Air Force. As the Indigenous Liaison Officer, Aimee strives to provide a culturally safe workplace through the development of genuine, respectful and sustainable relationships between Aboriginal and Torres Strait Islander communities and Air Force bases.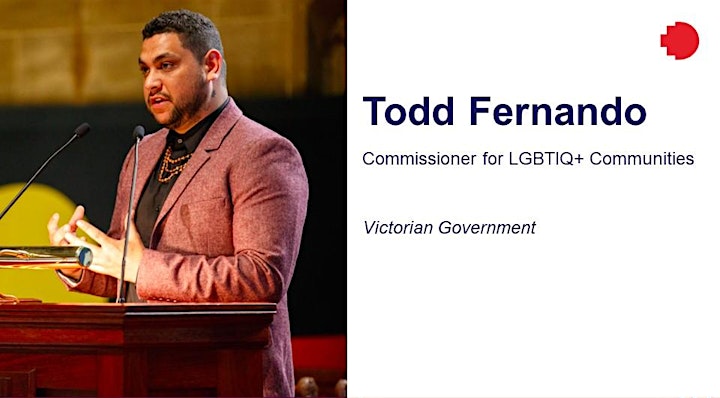 Todd Fernando is a descendant of the Kalarie peoples of the Wiradjuri nation, and identifies as queer with pronouns he/him.
Todd is a Medical Anthropologist and Research Fellow at the University of Melbourne, and has extensive experience working with both First Nations and LGBTIQ+ communities.
Todd is an accomplished consultant and facilitator, experienced in reforming social policy and cultural safety frameworks in public and private sectors across Australia.
In 2018, Todd co-founded The Koorie Pride Victoria, an advocacy organisation that campaigns for the social inclusion and advancement of Victoria's LGBTQIA+ Aboriginal community.
He was also Chair of the United Nations International Indigenous Youth Sexual Health Committee, campaigning for the sexual health rights of humans facing oppressive regimes.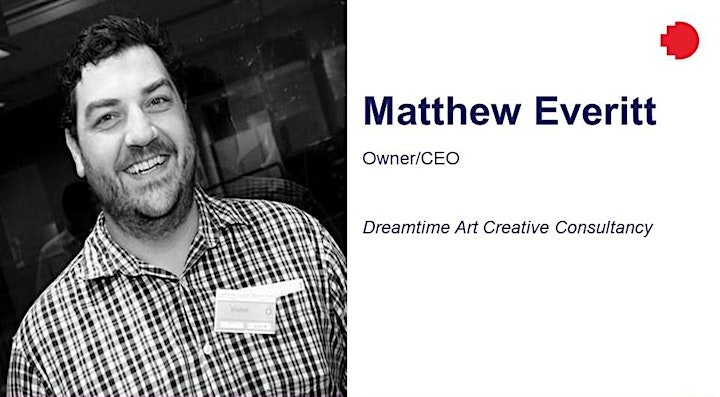 Matthew Everitt is a proud Taungurung man of the Kulin from Central Victoria, Australia. He is a graduate in Cultural Heritage Management and Indigenous studies. Matthew and his partner Fatima run Dreamtime Art Creative Consultancy (est. 2009). Dreamtime Art Creative Consultancy are trusted advisors mitigating risks underpinned by cultural appropriation and due diligence for Aboriginal Arts & Culture through their Indigenous Arts Management company. 
Matthew is an active Board Member of Kinaway - Victorian Chamber of Commerce for Victorian businesses and has open discussions regarding state and national potential of Indigenous-owned businesses, development and growth. Matthew is a board member of the Aboriginal Art Association of Australia which is the peak independent body for Aboriginal artists and galleries providing high level advice to federal government, departments and agencies. He is also a member of Department of Jobs, Precincts and Regions (DJPR) – Victorian Aboriginal Economic and Employment Council and the Victorian Chamber of Commerce and Industry (VCCI) summit committee.
Matthew is currently working with RMIT exploring technological advancements and disruptions for future impact on communities, determinations and digital transformations.
He  endeavours to play a positive and impactful role within Indigenous communities as well as aspiring to be a great role model for other Aboriginal people and his children.