Weaving the Web - a Desert Journey for Women

Friday, 19 September 2014 at 5:00 pm

-

Sunday, 21 September 2014 at 4:00 pm (ACST)
Event Details
 

Weaving the Web
A Desert Journey for Women
A Journey to the Land to discover the Bone Seed



 
Weaving the Web - A woman's Journey - is a powerful experience taking place in the Flinders Ranges in South Australia.


We will be taking a select number of women deep into the landscape of their inner planes to encounter some of the primordial energies that dwell within and that direct a lot of what you do in the world from the subconscious mind.

The new age that began with the Earth crossing the disc of this beautiful Milky Way Galaxy from one side to the other on the 21-12-12 - leaving the sleeping masculine yuga to the waking feminine yuga, also known as entering the age of Aquarius - is all about the return of the power of the Feminine.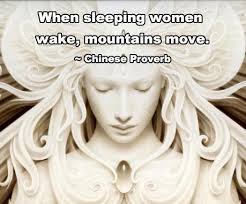 The return of the feminine to the Earth, to every woman and every man upon the Earth - for awakening and remembrance of love, the greater good of all and an end to the brutal repression of most of the human species and all of the animal species upon this beautiful planet.

To this end we must awaken her within ourselves, we must meet all facets of it and allow them expression - from the diabolical to the divine - for these energies have been suppressed for far too long and in giving them voice - we give them freedom and thus give freedom to ourselves - to be fully responsible for who and how we are in the world - to be a victim of circumstance no longer - to rise and take our place in our families, our communities and our larger world - becoming and bringing the change we want to see in the world!!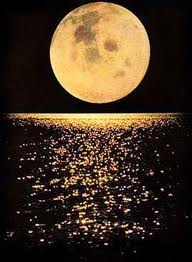 So this wonderful desert sojourn will be held at the Full Moon at Easter and will involve weaving the threads of your ancestry and life into an empowered new you as you dive deeply into the inner planes of existence to encounter all that has been kept in the dark - both diabolical and divine - and then to ignite the fire that brings balance to the divine energies of the perfect balance of yin and yang within - for it is only from this place of harmony and power within shall you see it reflected in the world.


Utililsing the power of a weeks preparation prior to going - the power of ritual and ceremony - the creative awakening through art therapy and shamanic tools - drumming and dancing - masks and body paint - sacred bathing - so shall we discover what is hidden but always there - so shall we allow the divine to rise and reach perfect balance within - so shall we write a new story for a new world - one in which Women have come home to themselves!!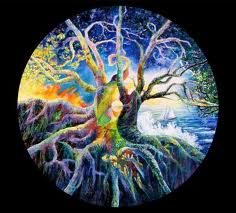 We are going to have some fun with this I assure you!!! Follow the link below to register and pay your deposit and then you will be invoiced for the rest to be paid prior to attending the event.
When & Where

SA Desert - Flinder's Rang




Friday, 19 September 2014 at 5:00 pm

-

Sunday, 21 September 2014 at 4:00 pm (ACST)
Add to my calendar