IT'S RAINING JEN! QUEENSLAND ICON JENNY WOODWARD DEBUTS ONE-WOMAN STAGE SHOW IN 2021
About this event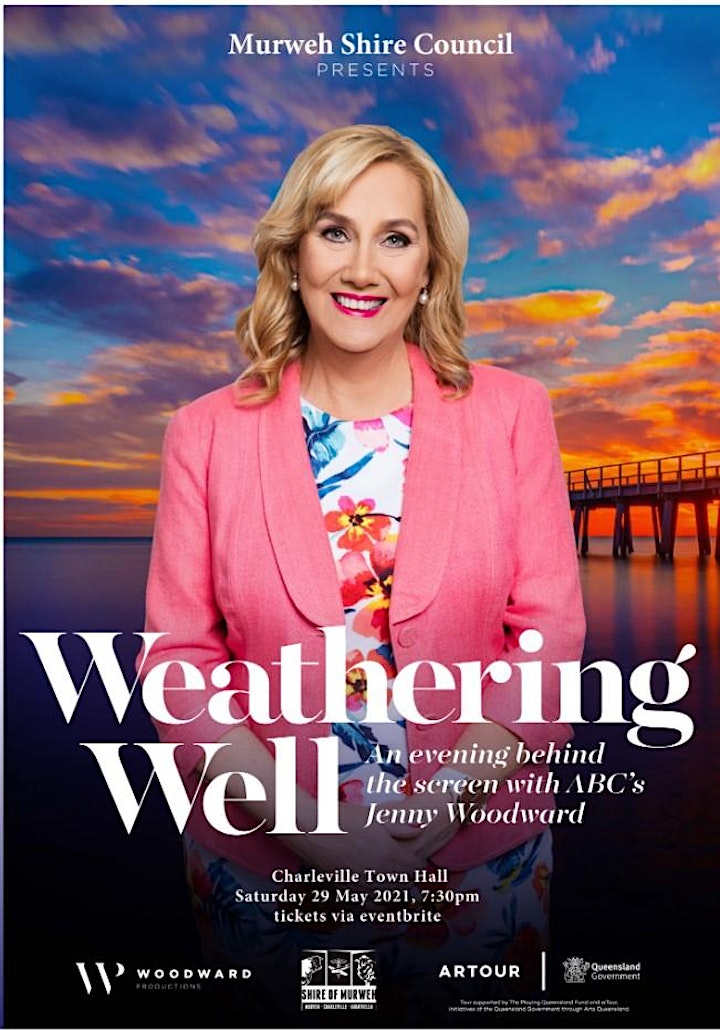 IT'S RAINING JEN! QUEENSLAND ICON JENNY WOODWARD DEBUTS HER ONE-WOMAN STAGE SHOW IN 2021
The long-range forecast is for fun, flashbacks and fashion when ABC's revered weather presenter Jenny Woodward premieres her one-woman stage show at Brisbane Powerhouse on 23 April 2021.
Weathering Well is a potted history of the life and times of the popular presenter who chalks up 35 years with the national broadcaster in 2021.
Combining comedy, live music, video projections and a killer script with Jenny's natural wit and charm, Weathering Well is an 80-minute autobiographical theatre experience with a high probability of intriguing anecdotes and behind-the-scenes revelations.
"I'm also going to talk about hairstyles and fashion and how they've changed over the years and I've got some fairly startling photos which I am going to share. There's a lot of, "oh my God, what was I thinking?!" Jenny revealed.
"It won't be all about me! Australia has some really interesting weather history and there's one particular character I'm going to spend a bit of time on, Clement Wragge, who was one of the founders of weather forecasting in Australia."