Location
Mantra on View Hotel
22 View Avenue
Surfers Paradise, QLD 4217
Australia
Description

How to build a following through the
power of authentic connection
We Are Podcast is Australia's first conference on podcasting. The focus is on how to build an authentic following of customers, listeners and fans using audio-on-demand.
Broadcasting your message is not new – for over 200 years, we have been using wireless radio to share stories. The world got smaller with the advent of the radio and with the growth in podcasting as a marketing and communication tool, businesses have the ability to connect with people on an even more intimate level.
Last year Apple said subscriptions of podcasts through iTunes had reached 1 billion; and the number of unique monthly podcast listeners has tripled to 75 million from 25 million five years ago. The total number of podcast titles hosted by the site is about 280,000 in 100 languages reported by Edison Research. And, last year (2014) Libsyn the world's largest media hosting platform recorded a total of 2.6 billion listeners for the year.
Our lineup includes Robert Gerrish the founder of FlyingSolo Australia's biggest solo and micro business community, Nathan Chan the creator of Foundr Magazine, Andrew Griffiths who in Australia's only paid writer for Inc Magazine, Valerie Khoo the founder of Australian Writers' Centre, James Tuckerman the creator of Anthill Online, Tim Reid the host of Australia's #1 marketing podcast, to name a few.
Some of our current key partners include Key Person of Influence named the world's leading personal brand accelerator by the Huffington Post, Blue Wire Media named among the top 20 business blogs in Australia for 3 years in a row, EzyVA one of Australia's premium and fastest growing virtual assistant company, B1G1 a social enterprise with over 67 million givings across the world, and Anthill Online one of Australia's largest online communities for entrepreneurs, business builders and innovators.
At its digital heart, podcasting is about human connections. Listeners have a special connection with podcast hosts. They can be intensely personal. They allow freedom of expression and whilst still comparatively niche they have an increasing place in the ever expanding digital media landscape.
For all event information visit us at wearepodcast.com/tickets or for everything we do go to wearepodcast.com
Yours in broadcasting and content creation,
Ronsley and the team at We Are Podcast
Program Outline

Day 1: November 7
Opening Session 8:30 - 10:55 am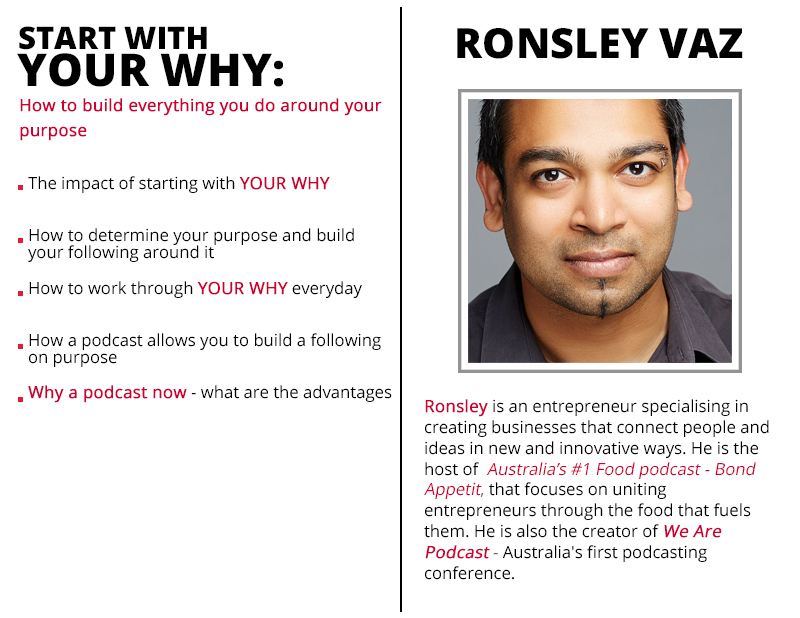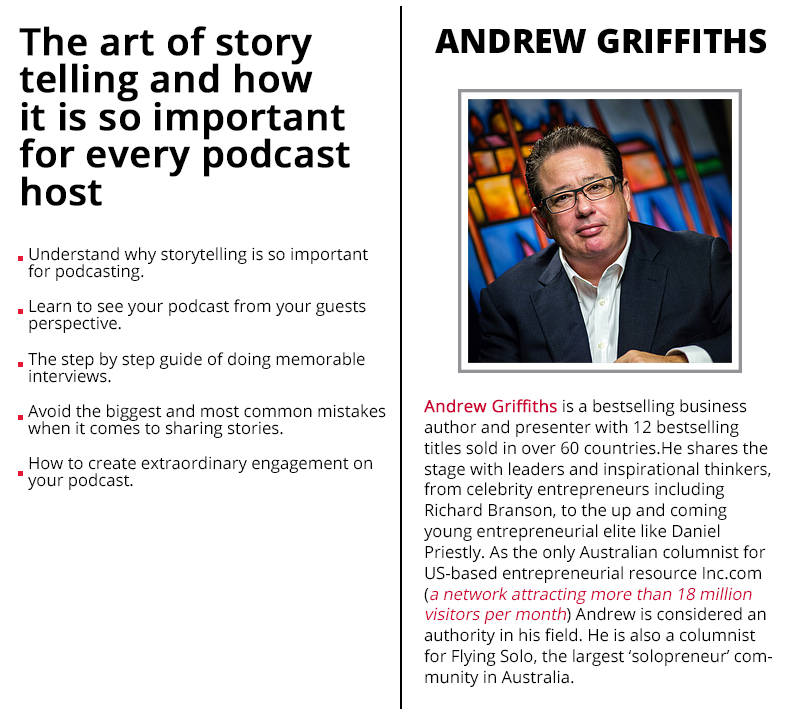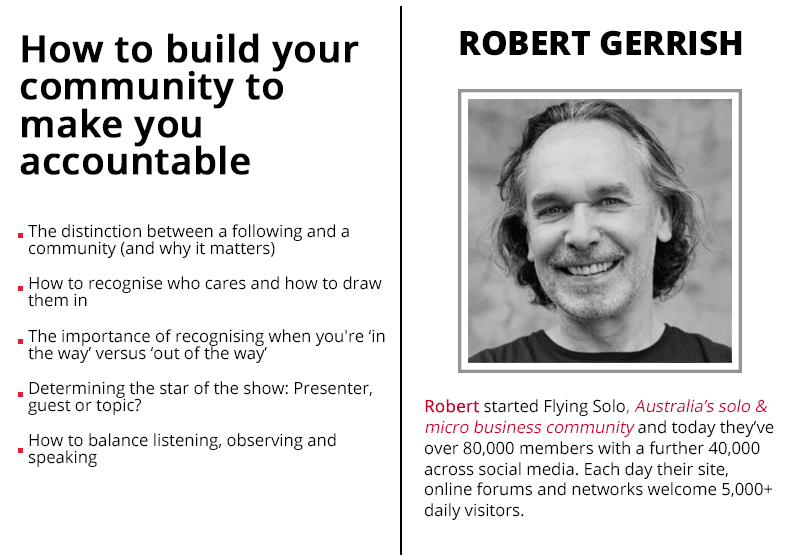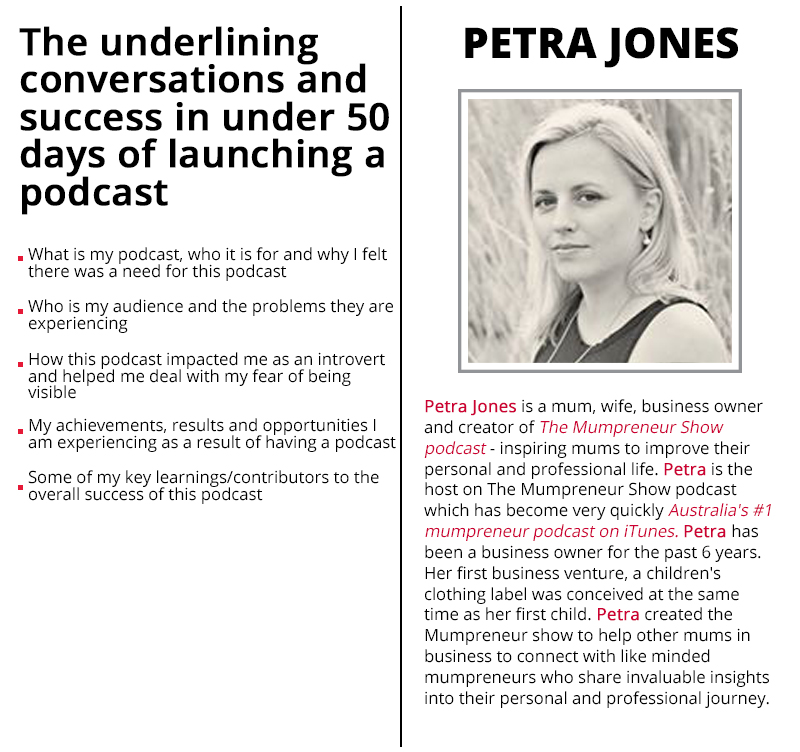 Morning Tea
Morning Session 11:10 - 12:50 pm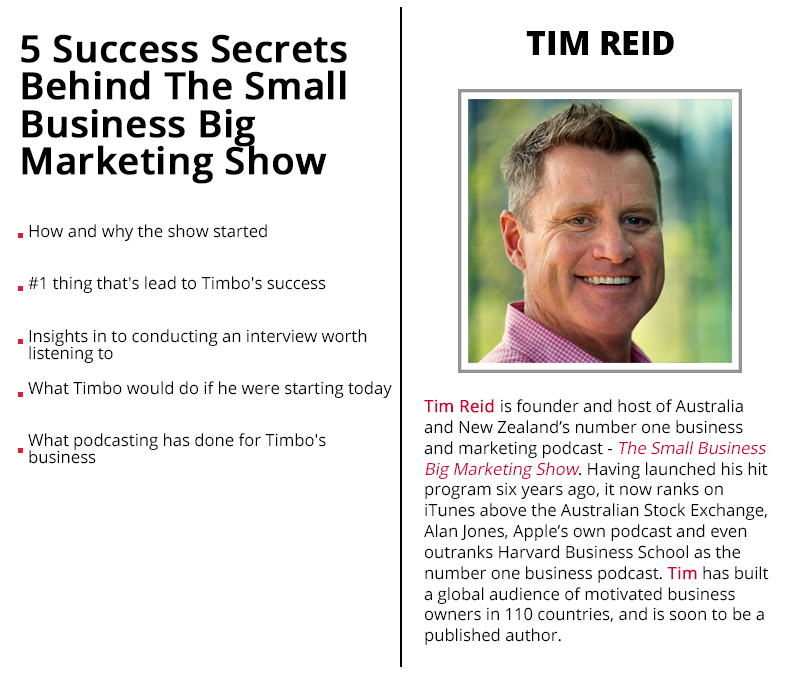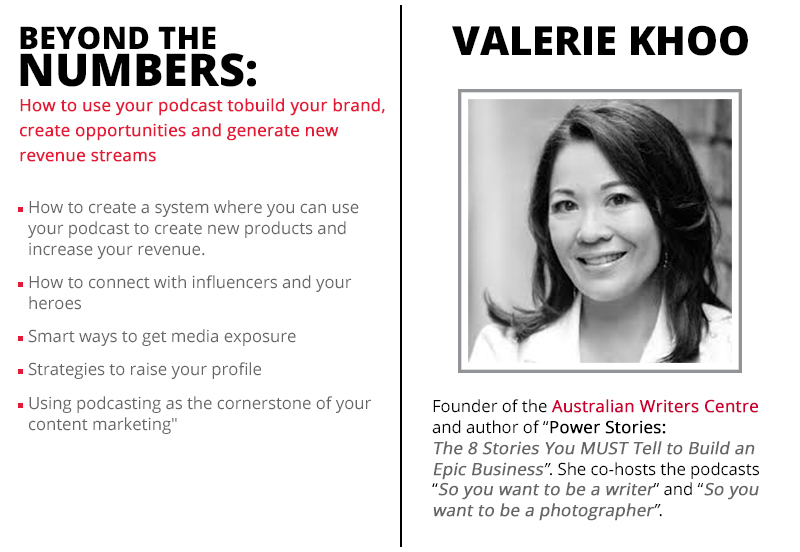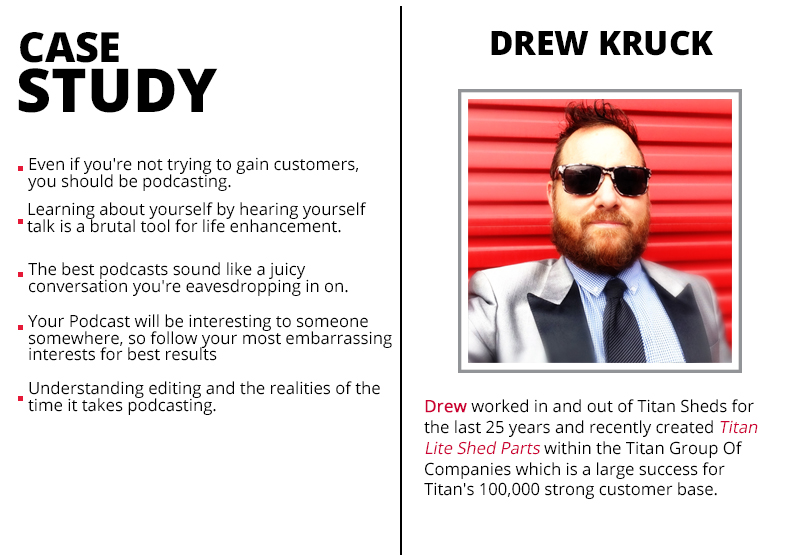 Lunch
Afternoon Session 1:40 - 3:45 pm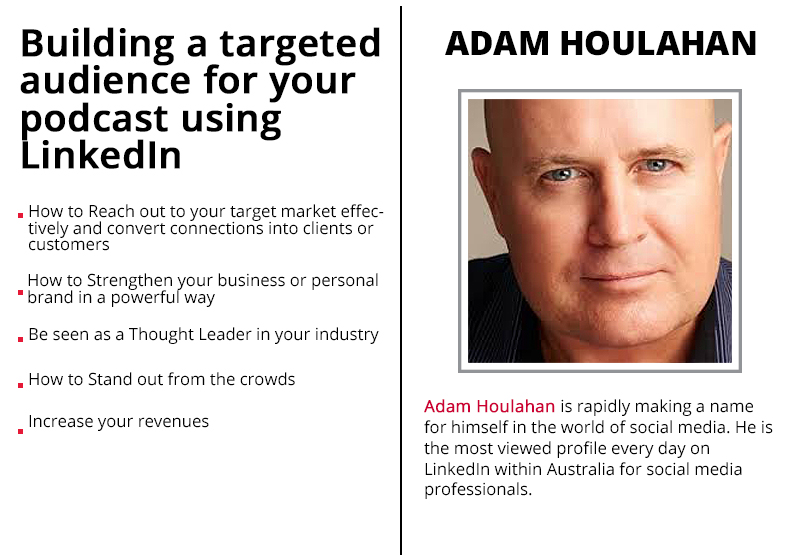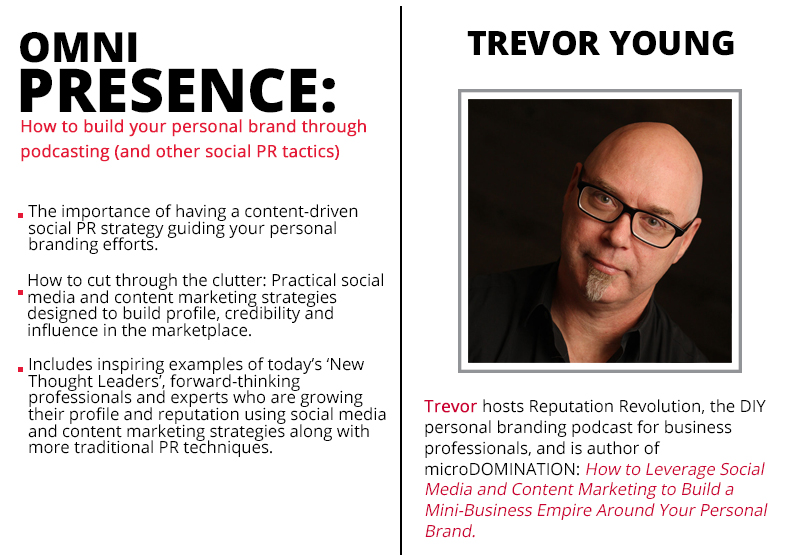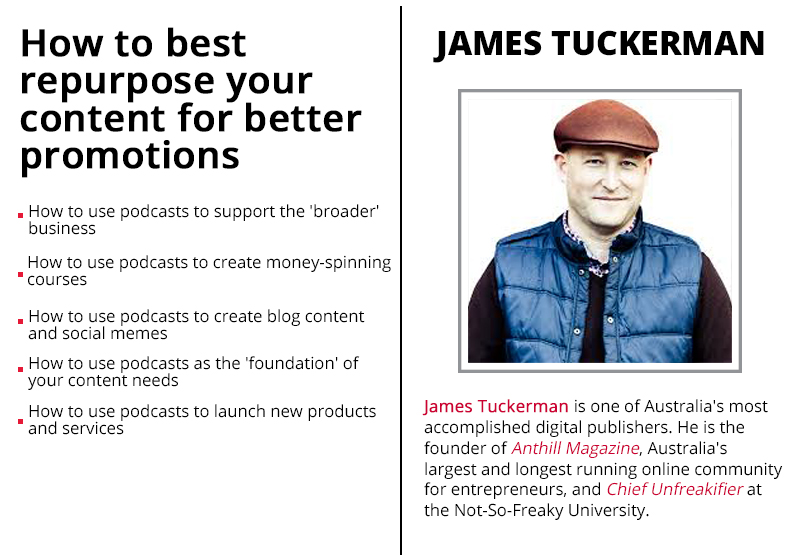 Afternoon Tea
Evening Session 4:00 - 6:00 pm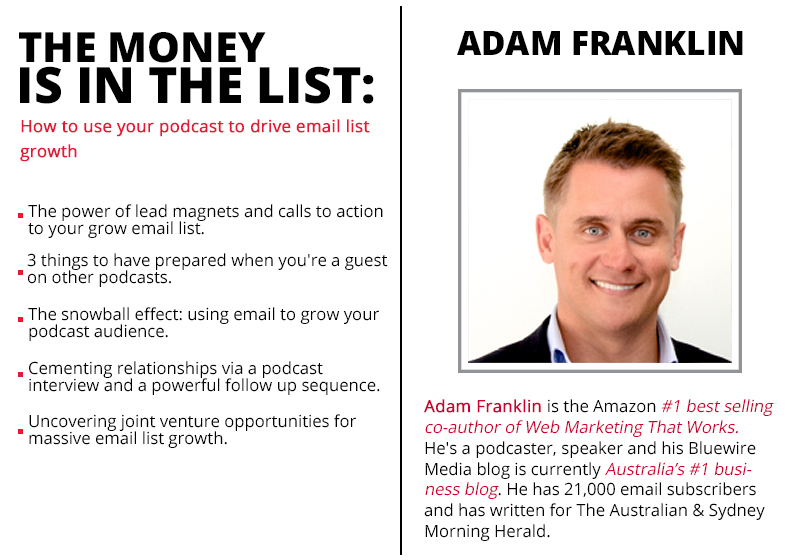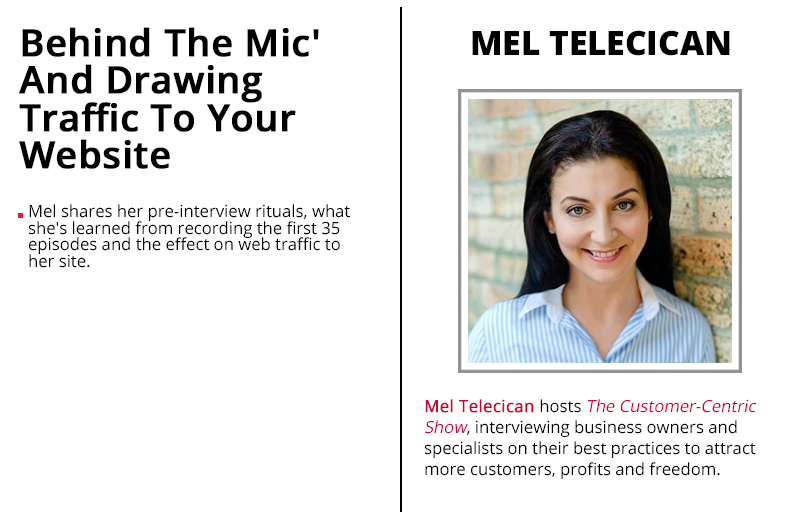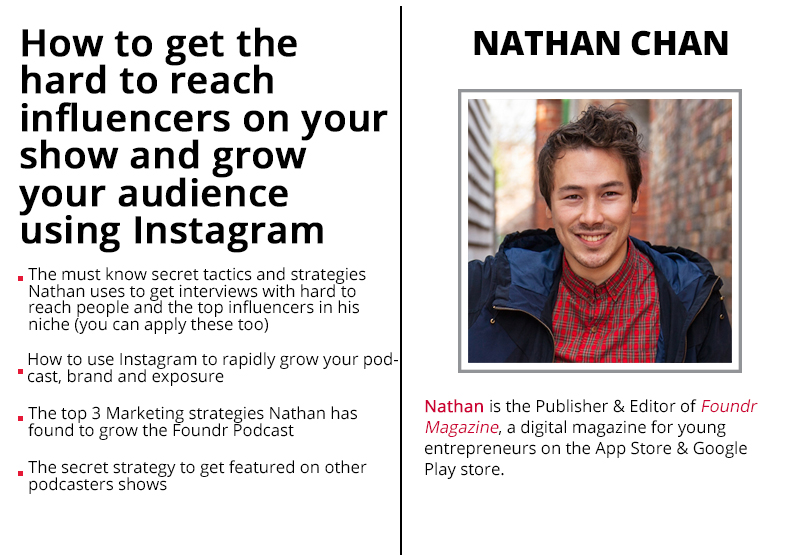 '
audioBoom Networking Event 7:00 - 9:00 pm
---
Day 2: November 8
Platinum Session with Keynotes 8:00 - 11:15 am
Breakfast with the Speakers
1-on-1 Mastermind Session with the Keynote Speakers
Opening Session 9:15 - 11:10 am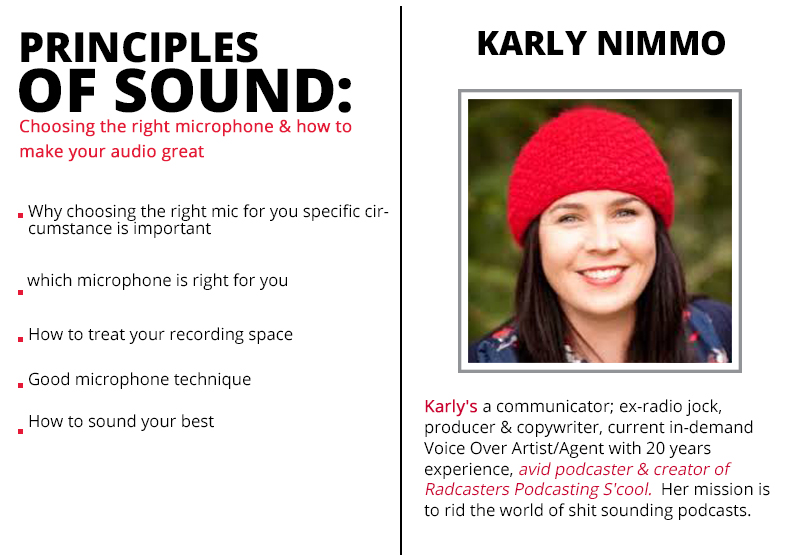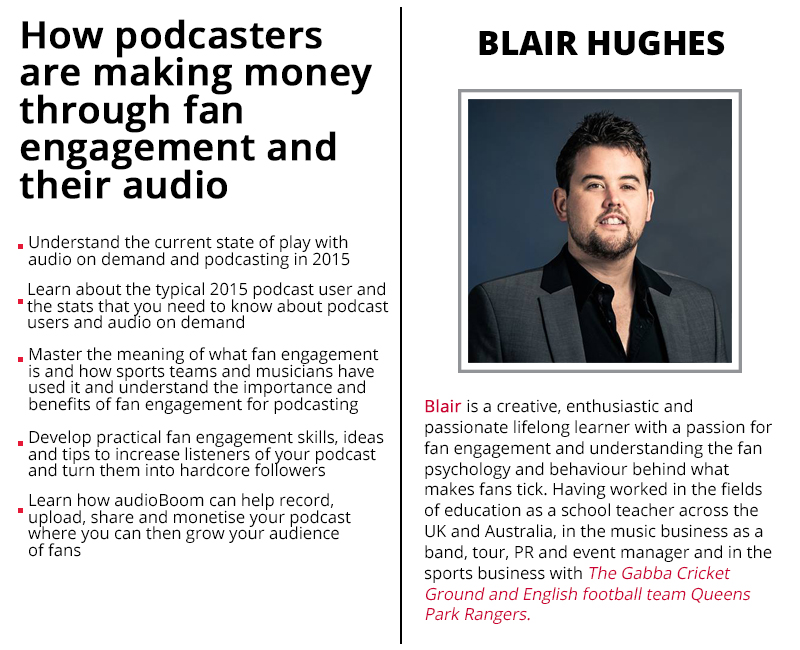 Morning Tea
Morning Session 11:30 - 13:00 pm