Description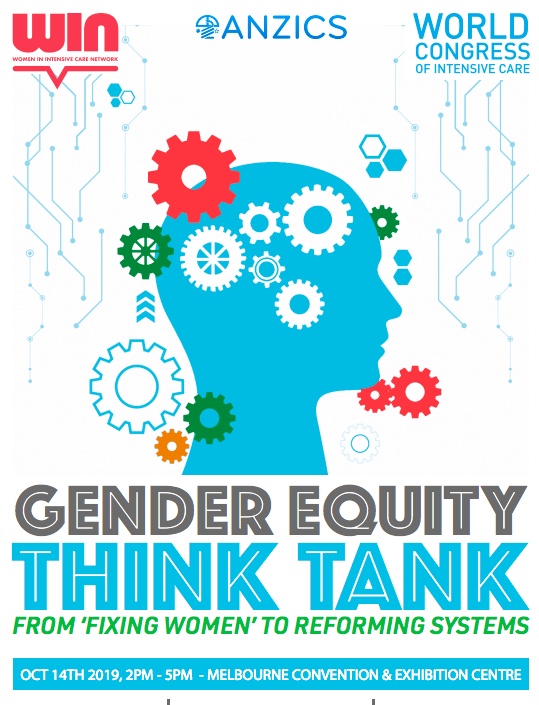 Women remain underrepresented in all areas of intensive care medicine, not only in Australia and New Zealand, but worldwide. Despite a female majority of medical graduates in Australasia and in many other countries, this inequity persists, and is magnified in positions of senior leadership and academia.
The specialty of intensive care, and the patient group for whom we care, cannot afford to miss out on this pool of talent.
The WIN-ANZICS Gender Equity Think Tank will provide attendees with an opportunity to learn from the experiences of a diverse group of leaders in medicine. We aim to better understand the barriers female doctors face, the benefits of workforce diversity, and the individual and systemic factors perpetuating this inequity globally.
Through a series of short talks and a robust panel discussion, we will to use this pool of experience to inspire action, and establish concrete strategies to improve the gender balance in intensive care medicine.
Speakers & Panellists: Dr Francesca Rubelotta
Prof Flávia Machado
Dr Janice Zimmerman
Dr Alison Fox-Robichaud
A/Prof Craig French
Dr Vivienne AyMlawi
Dr Neela Janakiramaman
A/Prof Di Stephens
Dr Lucy Modra