WCC Bushcare Dunecare Summer Sunset Walks - Towradgi Dunes / Wollongong Sur...
Description
Bushcare Summer Sunset Walks - Towradgi Dunes / Wollongong Surf Leisure Resort
Meet out the front of Towradgi Surf Club for the Towradgi Dunes Walk
Wednesday 24th January, 2018 6pm - 8pm
We will gather at the meeting place at 5:45pm and start promptly at 6:00pm
The area we will cover will encompass three diffteren Volunteer Groups / Areas including the Towradgi Dunecare Group and the Wollongong Surf Leisure Resort Dunecare Group.
Estimated distance 4km Flat.
The walk is approximately 2km and will highlight each groups amazing work and the issues they have faced.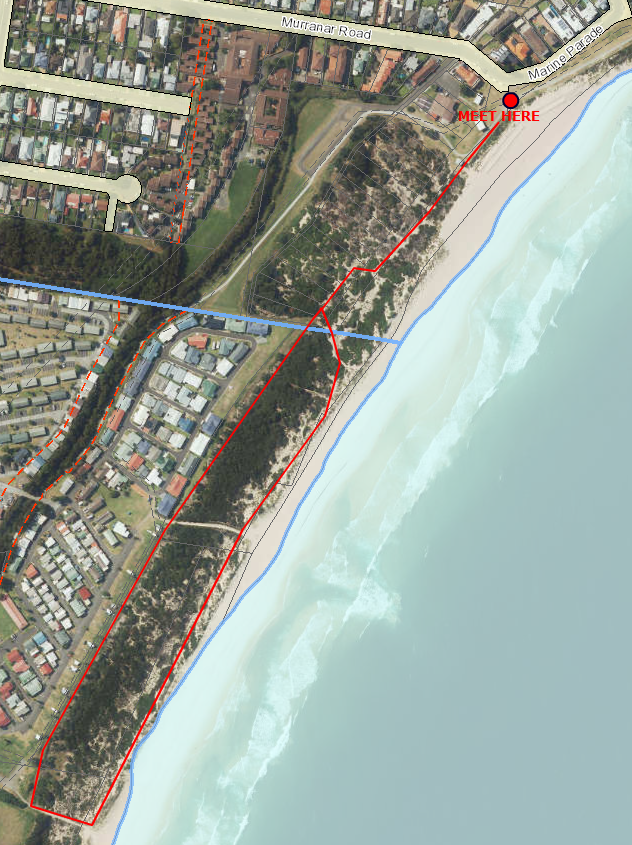 Bushcare Summer Sunset Walks
Wednesday Evenings
Jan 10th – Feb 14th 2018, 6 – 8pm
Starting in the Northern Suburbs and heading south
No bookings necessary - RSVP via Eventbrite preferred.
Come and join us - breathe in the fresh sea air, walk briskly and stretch your legs, find out new things as we explore Wollongong's beautiful natural areas.
We will be doing 6 walks on Wednesday evenings throughout January and February. The walks are dotted along the coast and coastal plain between Windang and Stanwell Park, are between 1km and 4.5km long and will introduce you to aspects of our environment that you may not have noticed before as well as show you the bush restoration that has taken place.
Our aim is enjoyment, interest, good health and good company. We will be joined at times by experts who can let us into the secrets of the environment and point out some of the native plants, birds and oddities along the way.
Points to note and things to bring:
- Please wear strong shoes, long pants and long sleeves, a hat and bring some water to drink
- You might like to bring a camera to capture the beauty and binoculars to help spot the wildlife
- We will walk whatever the weather, so we will be experiencing the environment in all its glory, just dress appropriately
- Children under 15 must be accompanied by an adult
- We will be off-track often so the walks are not suitable for prams or strollers
- And please dont bring dogs.
For more info Contact:
Greg Fikkers - 4227 7450
Email – gfikkers@wollongong.nsw.gov.au