Come and share in an earth connection and mindfulness practice based on ancient Indigenous wisdom as part of Wyndham Learning Festival
About this event
Wayapa® is an earth connection practice that is based on ancient Indigenous wisdom that focuses on taking care of the earth as the starting point for creating earth, mind, body, spirit well-being. It combines mindfulness, traditional Aboriginal movements and a narrative meditation in a series of 14 elements to teach participants the importance of connecting to earth and nature for holistic wellness. It is both simple and yet quite complex in its teachings and message.
Please carefully read the event information on your ticket for terms and conditions of attendance.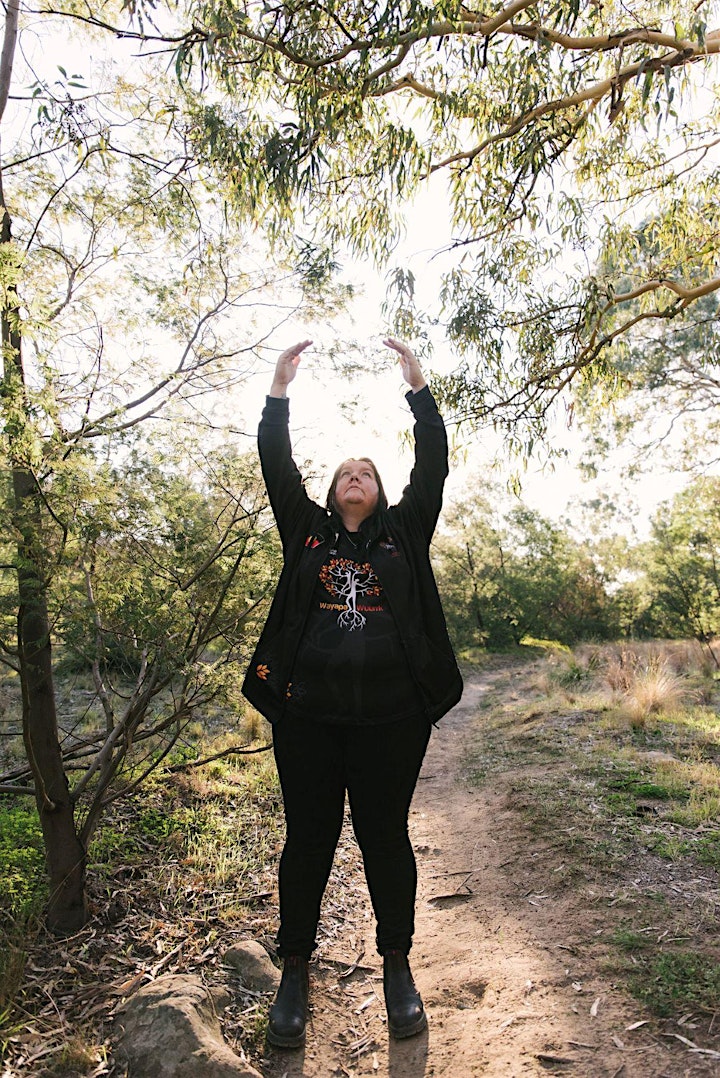 Rowena Price, accredited Wayapa® practitioner and local provider, will introduce us to the theory behind the movements and what they are, then guide us through the movement and meditation.
This program will be held at the Hoppers Crossing Library in line with COVID-19 guidelines provided by the State Government.
Before entering any Council facilities, please sanitise your hands, and maintain at least 1.5 metres between yourself and others at all time. A fitted face mask is required if you are not able to maintain a 1.5 metre distance.
This Library program/event is being administered by Wyndham City Council using an event booking platform provided by a third party, EventBrite. Any personal information you submit when registering will be stored and processed by EventBrite in accordance with its Privacy Policy. Please note that EventBrite is a US based organisation, and your data will be held in US servers located outside of Australia. By registering for the program/event, you are agreeing to EventBrite's Privacy Policy.