Description
Jewellery or Objet Carving: Lost Wax Carving: Level 1
Wax Carving Class Only: $235
-Includes one afteroon wax carving Workshop, casting service for up to 15grams of Silver or Brass, and customised finishing by jewellery Tara Shelton
If you have any questions or concerns, please email Tara at artisansatwork@yahoo.com
Make a Ring, Pendant or Objet
2 people Minimum; 6 people Maximum (small class sizes allow for more attention to each participant)
2 choices of Friday Afternoons:
October 11th OR 19th, 2-5pm
OR
2 choices of Sunday Afternoons:
October 13th OR 20th, 2-5pm
An ancient method of jewellery that was used in Roman times, Lost Wax Process is the making of an object, and casting metal into the negative space, after a plaster mold has been made of it.
Carving a piece of jewellery uses a few different art muscles than painting or even metalsmithing, as it is mostly the art of taking away…but the beauty of wax, is that you can add medium back to your piece too!
Tara Shelton has been carving darling creatures, totems and fine jewellery since 1997.
A gemmologist and silver/goldsmith, Tara will give you a great start to taking up this home-based creative hobby.
Starting with a block or blank of wax, you will carve a ring or pendant in the first session, also learning filing, measuring and considerations for objet or jewellery design.
Come with an idea in mind, or choose one of our suggested designs.
Tara will take it into Sydney for Casting, and pick it up and finish the piece, by filing, polishing and applying other finishing touches and patinas, to your customised requests.
It can also be arranged for small gems to be provided and set into your finished piece.
Included: Materials, use of tools, and up to 15grams of silver (any excess will be paid for by the participant), coffee, tea, cheese & biscuits.
Tools are available to purchase, if you decide to continue this craft at home.
Follow Artisans At Work, and Tara Shelto at:
FB & Instagram:
@ArtisansAtWorkAU
@TaraSheltonArt
More Wax Carving Workshops Available Soon:
Jewellery or Objet Carving: Lost Wax Carving: Level 2
Carving a ring, pendant or objet with a Stone or Pearl
Jewellery or Objet Carving: Lost Wax Carving: Level 3
Carving an Insect or Animal Objet or Jewel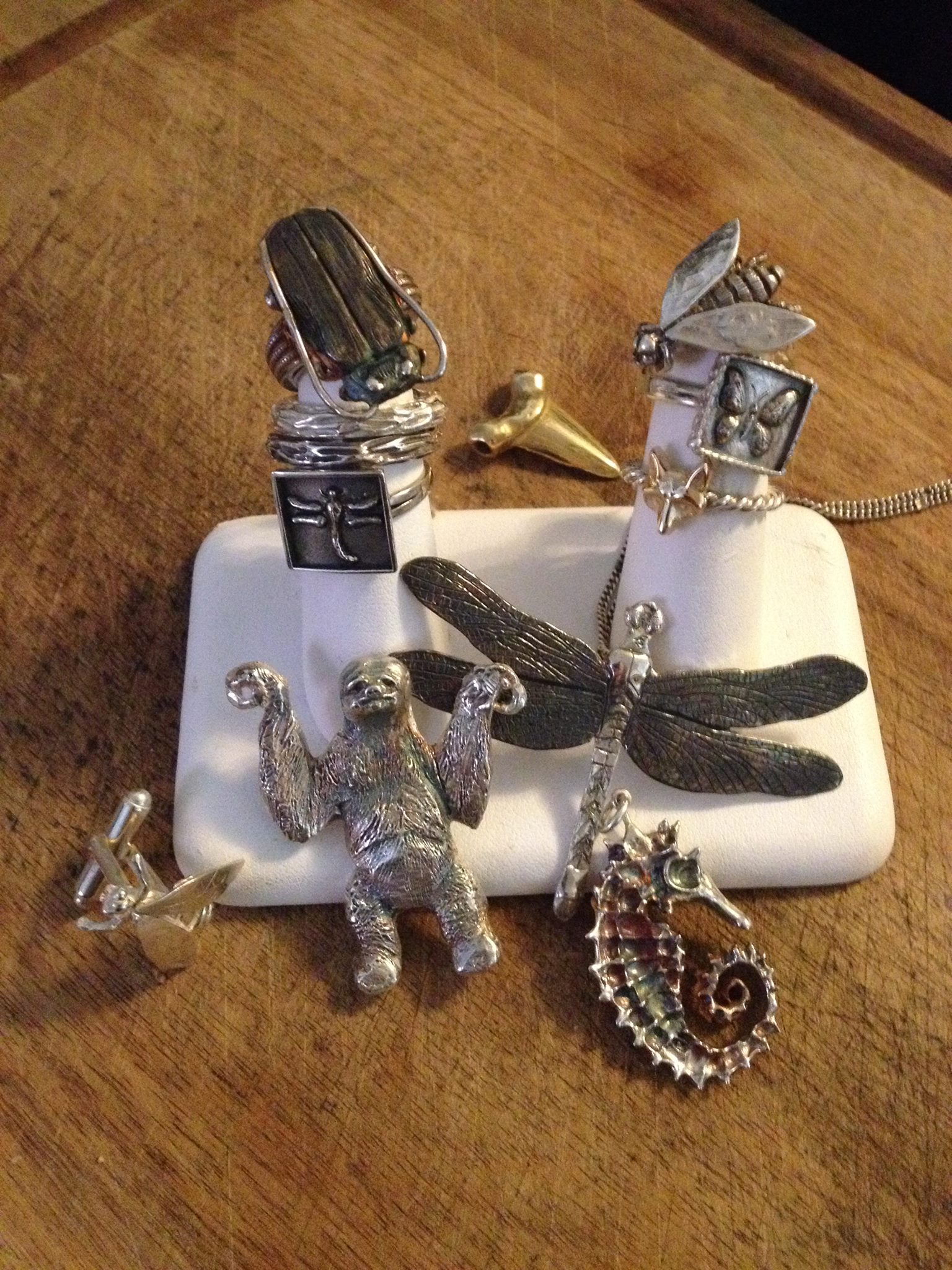 Do you love creating with wax?
Check out Encaustic Art Class. Paint with Molten wax!