WaterFutures - From Vision in a Book to Application
Description
The visionary book Water Futures offers a collective visual insight into building resilience to water shocks into the design and management of our urban, regional and rural landscapes and communities in South-East Queensland. The design charrette workshop that created this Vision brought together 150 professionals who shared and debated what this Vision for a livable and resilient region could be.
But where to next?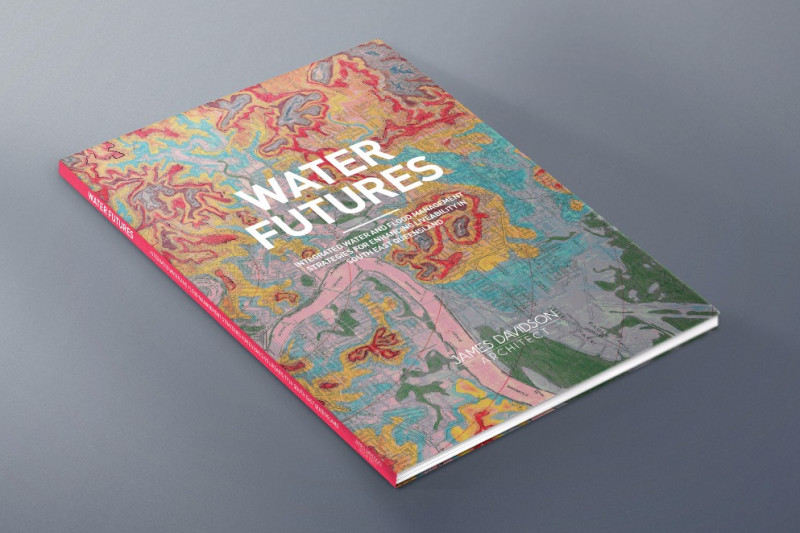 At this forum you will:
Hear from the authoring team - James Davidson and Clive Bape - on what they built into this story and the mix of information and images developed.
Hear from the Flood CoP participants who have used the ideas in the book and why they value it
Judge yourself what you like or find useful and also question and seek more insights on what this might mean
Work with others to develop options on how the ideas could be furtrher applied in SEQ or other parts of the State
Participants in the Flood CoP network are keen that the insights from this book are shared more widely and this Forum will build a range of options on how that application might progress and your contribution is sorely welcomed.
At the end of the Forum stay on to enjoy meeting with other folk in the Network and enjoy the stunning views across the Brisbane River and surrounds.
FAQs
What can I bring into the event?
Your experience and insights on how resilience to flood and drought events can be achieved in urban, regional and rural settings - where liveable and safe communities are paramount
Why is there a charge for the event?
For the past 4 years our events have been free, but we now need to cover some of the hospitality and catering costs with this modest event fee.
Will the Book WaterFutures be available for purchase?
Yes limited copies will be on sale for a cost of $60.