Waterfront Cardio- Free Fitness Classes in Waterfront Park, Newstead
About this event
🤸‍♀️ Get fit and have fun at Waterfront Cardio! 🤸‍♂️
Join others from Newstead and Surrounds for an effective 45 minute cardio workout with local resident and personal trainer extraordinaire Katie Dall from CLUB kt!
These free weekly sessions will be a mix of cardio and strength training and is suitable for all fitness levels 💪
📅 Wednesdays
⏰ 5:30pm to 6:15pm
📍 Waterfront Park, Newstead (near the river)
💧 BYO water bottle, mat and/or towel
🎟️ Please book your spot on Eventbrite, register on arrival by the Check in QLD App, and comply with all Covid restrictions.
Questions? Get in touch with us! Email newstead@enrichingcommunities.com.au or phone or text 0439 661 338 during business hours.
We can provide these community fitness sessions for free thanks to Waterfront Newstead and Mirvac Residential! To see some of the other fantastic community and social programs we offer in Newstead, including Saturday yoga, check out our Facebook page facebook.com/EnrichingCommunitiesNewstead.
❗❗ By registering for Waterfront Cardio, you agree to the following:
I warrant that the information supplied by me on this form is true and correct. I understand that the CLUB KT trainer will rely on the accuracy of this information before allowing me to use any equipment or design any exercise program for me. I take it upon myself to discuss any changes in my current health with the trainer of CLUB KT. I also understand that I undertake all exercise at my own risk and that CLUB KT will not be liable for any accident, loss or damage to my persons or their property caused by me by reason of that equipment and I agree to indemnify CLUB KT and its servants or agents accordingly. By signing below, the client agrees to the information stated here and agrees to release the CLUB KT Trainers from liability if medical information is withheld.
Image credit: Mitchell Reyes / @seyerm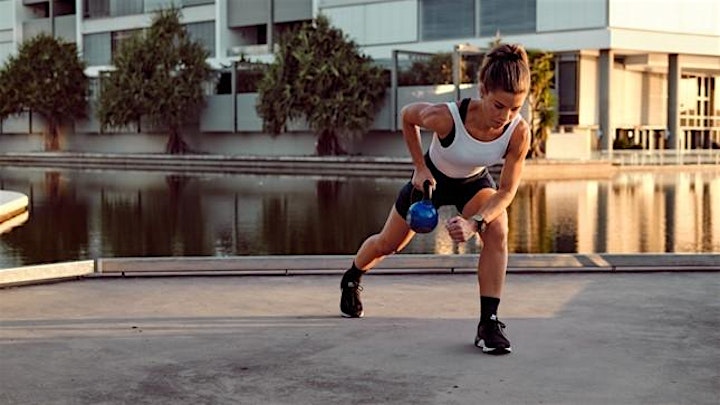 Organiser of Waterfront Cardio- Free Fitness Classes
We are a Community Development organisation passionate about building genuine community spirit in local communities. Our Newstead initiatives and programs are for locals who live and work locally to connect at - we are continuing to strengthen local wellbeing and connection in our neighbourhood together!
Come join us for some fun across our diverse range of activities - moments to connect here in our beautiful local neighbourhood! Click on through for details on what's on in and around Newstead, Brisbane Queensland.
See you out and about soon!
The Enriching Communities Team