Water Lessons is a monthly series presented by the Biennale of Sydney and South Eveleigh
About this event
LESSON TWO
Join Bryony and Harry Lancaster from the yoga and wholefoods institution Egg of the Universe, as they guide you through a slow and simple yin-based yoga class. Connect to the seasons through a focus on the element 'water' and participate in a brewing ceremony and active discussion illuminating how to support your body throughout winter with wholefoods.
In the cooler months, the season of stillness, mother nature is at rest and the element of water comes to the fore. Winter is the season to surrender, reconnect with ourselves and to remember that it is the energy of water to flow. The most resilient of all the elements, water holds memories and stories and over time it can break down the hardest of surfaces.
Bryony and Harry's practice is informed by the maps of traditional Chinese medicine and Australia's Aboriginal culture of water. They use these knowledges to help you connect to the outer world and the interior seasons of ourselves.
Lesson Two will culminate in an informal eating experience catered by the social enterprise and asylum seeker and refugee kitchen Parliament on King. The food journey will commence with Bryony and Harry through an embrace of wholefoods in a shared eating experience, which brings people together encouraging storytelling and togetherness.
WATER LESSONS OVERVIEW
Water Lessons celebrates learning through doing. Taking place on the third Sunday of each month throughout April 2021 – March 2022, Water Lessons is an opportunity to connect with community in the lead up to the 23rd Biennale of Sydney (2022). Rooted in an exploration of waterways and weaving the 23rd Biennale of Sydney will celebrate place by reimagining the conservation and protection of our natural resources.
Diverse water specialists from various fields of interest, knowledge and research will be invited to host the monthly lessons and to facilitate interaction with participants. Each lesson will provide a new lens to understand the complexities of water as material, muse and resource.
Water Lessons embraces the reality that we all hold water expertise through our social, cultural, political and historical relations with it. Collaboration, dialogue and exchange are foregrounded through Water Lessons as essential tools for learning and sharing.
Water Lessons aims to unpack the qualities, powers, threats and future imaginaries of water, together.
Photographs (L-R): Four Minutes to Midnight, courtesy of Australian Yoga Journal, Four Minutes to Midnight.
BRYONY AND HARRY LANCASTER
Bryony and Harry Lancester have run the Egg of the Universe spaces for 15 years, through numerous evolutions into what it is today – Sydney's only integrated yoga studios and wholefoods café. Everything on offer at the Egg is an extension of their practice at home, from vinyasa and yin yoga to the wholefoods served. Bryony and Harry are passionate about creating vibrant communities along with balancing the intricacies of family life with two young children. They teach classes, workshops, retreats and teacher trainings in their two studios in Sydney and around Australia. Their first book, published by Murdoch Books, is to be released in Spring this year. 
Photograph: Courtesy of Egg of the Universe.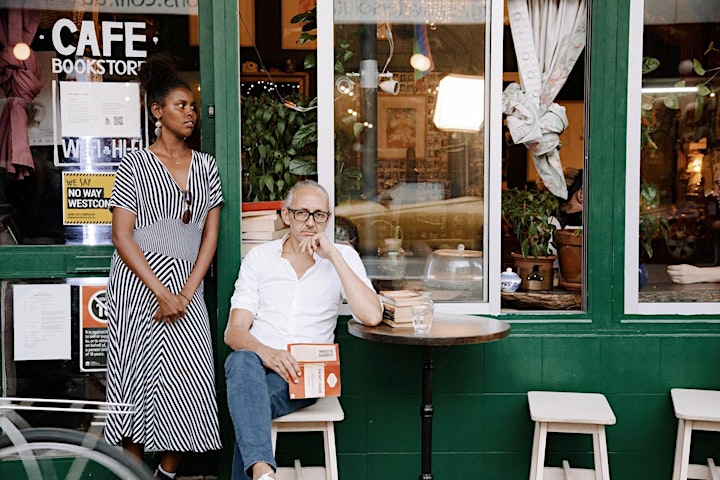 Parliament on King is a culturally diverse organisation supporting refugees and asylum seekers through employment opportunities, financial security and most importantly friendship and community. Parliament is best known for their café on King Street, Erskineville, their Social Enterprise Catering project, and now Uma, their Curry House in Darling Square.
Parliament on King specialises in food that comes from the homelands of the asylum seekers and refugees they work with. Their mission is simple: to make lovely food for customers and in doing so to address the barriers to economic, social and cultural participation amongst asylum seekers, refugees and recent arrivals to Australia face.
Photograph: Courtesy of Parliament on King.
Organiser of Water Lesson: Two | Bryony and Harry Lancaster (Egg of the Universe)