Water Lessons is a monthly series delivered in the lead up to the 23rd Biennale of Sydney (2022)
About this event
LESSON ONE
Join Cudgenburra/Bundjalung Aboriginal man, Clarence Slockee and the Jiwah team for an intimate encounter with the South Eveleigh Community Rooftop. Learn about the intricacies of the garden's sustainable water system, touch, taste and smell the delights of the plants and flowers and gather new knowledge on native edibles.
With the support of the Jiwah team, each program participant will have the unique chance to build their very own mini native garden to take home extending the joys of obtaining locally based knowledges beyond the program with friends and family.
Lesson One will culminate in an informal eating experience catered by the social enterprise and asylum seeker and refugee kitchen Parliament on King. Food will be celebrated as a shared experience, which brings people together encouraging storytelling and togetherness.
WATER LESSONS OVERVIEW
Water Lessons celebrates learning through doing. Taking place on the third Sunday of each month throughout April 2021 – March 2022, Water Lessons is an opportunity to connect with community in the lead up to the 23rd Biennale of Sydney (2022). Rooted in an exploration of waterways and weaving the 23rd Biennale of Sydney will celebrate place by reimagining the conservation and protection of our natural resources.
Diverse water specialists from various fields of interest, knowledge and research will be invited to host the monthly lessons and to facilitate interaction with participants. Each lesson will provide a new lens to understand the complexities of water as material, muse and resource.
Water Lessons embraces the reality that we all hold water expertise through our social, cultural, political and historical relations with it. Collaboration, dialogue and exchange are foregrounded through Water Lessons as essential tools for learning and sharing.
Water Lessons aims to unpack the qualities, powers, threats and future imaginaries of water, together.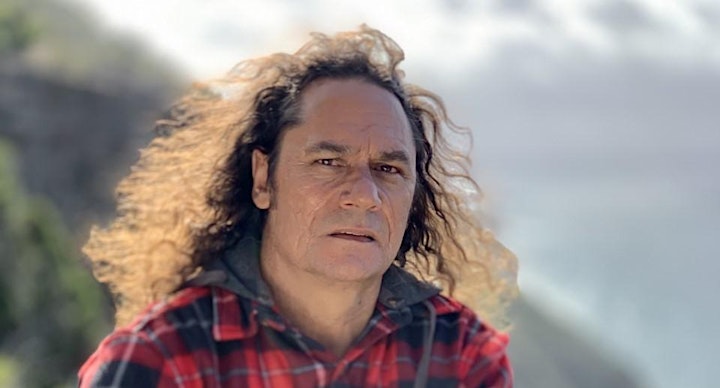 Clarence Slockee is a Cudgenburra/Bundjalung Aboriginal man with a long family history of bushmen, farmers and fishermen growing up in the lush Tweed Valley. Clarence intertwines his love of plants, education, culture, design and the arts into his role as Director of Jiwah.
For the past 10 years Clarence has been a familiar face on television screens across the nation as a presenter on ABC's Gardening Australia. With regular segments on the TV series, he continues to educate people about medicinal, cultural and edible native plant species unique to the Australian landscape.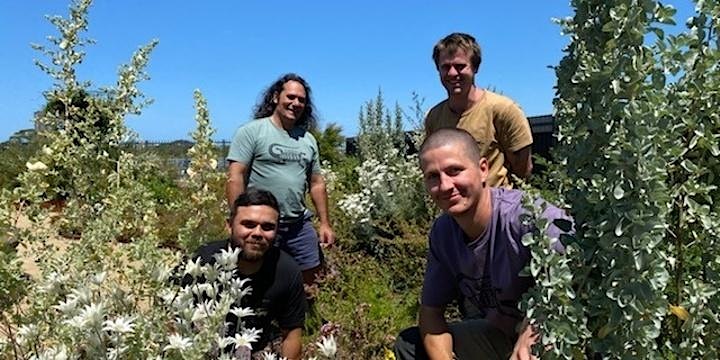 Jiwah is an Indigenous company specialising in cultural landscape and design. They are a team of talented and enthusiastic environmentalists intent on disrupting current methodologies in green infrastructure and green space design. Specialising in the field of horticulture, permaculture, plant thematics and landscape design they have existing professional relationships with a number of organisations within the Sydney Region and ongoing community relationships across New South Wales.
With the combined experience of over 50 years in urban landscape design, installation and maintenance, Jiwah continually seeks input from key stakeholders and community custodians to assist in the design of significant urban green spaces.
Jiwah are proudly 100% Aboriginal owned and strive to maintain their motto, "Native by design, Nature by Necessity" through the incorporation of native species into designs across the city of Sydney with an aim to increase biodiversity and improve flora and fauna ecologies for the benefit of all.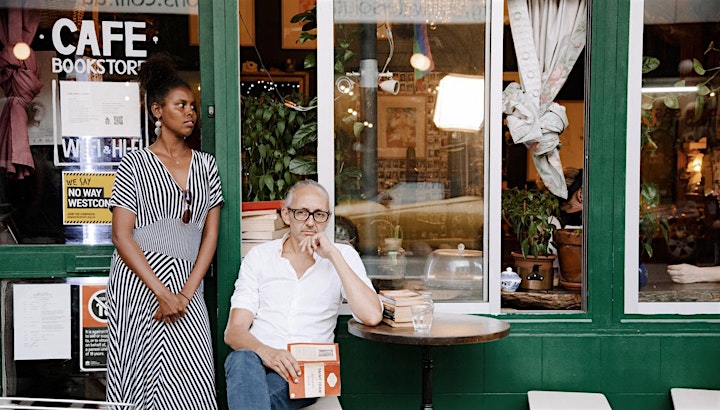 Parliament on King is a culturally diverse organisation supporting refugees and asylum seekers through employment opportunities, financial security and most importantly friendship and community. Parliament is best known for their café on King Street, Erskineville, their Social Enterprise Catering project, and now Uma, their Curry House in Darling Square.
Parliament on King specialises in food that comes from the homelands of the asylum seekers and refugees they work with. Their mission is simple: to make lovely food for customers and in doing so to address the barriers to economic, social and cultural participation amongst asylum seekers, refugees and recent arrivals to Australia face.