Watch UC researchers 'pitch for funds'

Wednesday, 4 October 2017 from 6:30 pm to 8:00 pm (AEDT)
Event Details
The Pitch for Funds (P4F) Competition
20 researchers. 90 seconds each. $12,000 in prize money.
Come along to UC and watch our researchers 'pitch for funds'.
All 20 of them have amazing ideas and want to make the world a better place. There's only one thing stopping them … MONEY!
On the night, accompanied by a single PowerPoint slide and/or prop, our researchers will try to convince the judges to invest in their project. Think 'Shark Tank' with a twist.
You can show your support too! Each member of the audience will be given a $5 UC note to award to their favourite pitcher (which the recipient can later trade for Australian currency).
Afterwards, mix and mingle with the judges, competitors and other attendees over drinks and canapés.
Judges
The Hon Brendan Nelson AO, Director of the Australian War Memorial (representing @AWMemorial)
Mick Spencer, Entrepreneur, CEO and Founder of On The Go Sports (@mickspencer90)
Rachel Stephen-Smith, Labor MLA for Kurrajong and Minister in ACT Government (@RachelSS_MLA)
Suzie Hoitink, Registered Nurse and Founder of Clear Complexions clinics (@suziehoitink)

The competitors

Each of the finalists represents one of UC's Faculties/Research Institutes as follows: 
Institute for Governance and Policy Analysis
Dr Benjamin Leruth: Together, let's bridge the gap between citizens and political elites! (@BenLeruth)

Faculty of Arts and Design
Dr Fanke Peng: Wearable memory: Let's keep our older loved ones safe and engaged (@FankePeng)
Tayanah O'Donnell: Urban renewal: What's your vision? (@Tayanah)
Faculty of Business, Government and Law
Dr Alison McLennan: Let's talk about synthetic biology (@asmclennan)
Dr Dalma Demeter: Quo vadis, Domine? Making legal choices easy

Dr Habib Kahn: Management accountants: Are you ready for big data? (@sumkadu)
Faculty of Education, Science, Technology and Maths

Dr Ann Hill: Learning together to secure our food; growing a global garden of ideas (@annhilluc)

David Hinwood: Classification and manipulation of waste with robotics
Dr Philip Roberts: How NAPLAN creates rural disadvantage (@PhilipRobertsss)

Faculty of Health

Abel Zhou: Could patient ionising radiation exposure be reduced 100 fold? (@XRay_Revolution)
Dr Bernie Bissett: Take my breath away – respiratory muscle strengthening to accelerate ventilator weaning in intensive care patients (@BernieBissett)
Dr Eamon Merrick: Help! We need somebody – teamwork in emergency (@EamonMerrick)
Hayley Teasdale: Balance buzz ball (@haylolz)
Dr Jane Frost: Walk in someone else's shoes – improving patient experiences in health care (@JaneFrostUC)
Dr Niru Mahendran: The miracle drug – how much is enough?! (@niru__mahendran)
Dr Sam Kosari: Reducing medication errors in aged care facilities (@SamKosari)
Dr Suzanne Carroll: Where you live matters (@CarrollSuzanneJ)
Institute for Governance and Policy Analysis
Jenny Duxbury: See and avoid: A politico-legal mystery (@duxburyjen) 
Institute for Applied Ecology

Anthony Davidson: The final puzzle piece (@ANTSstats)

Research Institute for Sport and Exercise
Dr Wayne Spratford: Can in-shoe orthoses reduce greater trochanteric pain syndrome? (@WayneSpratford)
Your MC for the evening is Professor Ross Thompson, Director, Institute for Applied Ecology
Talking about this on Twitter? Use #UCP4F
This event is proudly sponsored by UC Deputy Vice-Chancellor Research and Innovation, GG's Flowers, CBR Innovation Network and MD Writing and Editing, and is free and open to the public.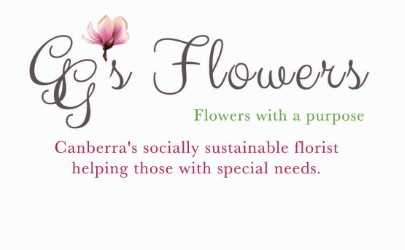 When & Where

UC theatre, 1A21 (Room 21, Level A, Building 1; next to Café Mizzuna in the Hub)
Kirinari Street (northern end)
University of Canberra
Bruce, ACT 2617
Australia

Wednesday, 4 October 2017 from 6:30 pm to 8:00 pm (AEDT)
Add to my calendar