Description
Learn why eating local, sustainable and organic food is great for your body and great for our environment. It tastes better, is healthier, produces less waste, supports local economies, uses less toxic pesticides and the list goes on.
This project is a NSW EPA Waste Less, Recycle More initiative funded from the waste levy.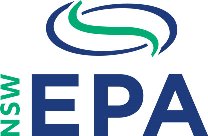 ---
Terms and Conditions:
SMILE! Your attendance at events supported by Hawkesbury City Council may be digitally recorded through photographs. Images may be used for promotional purposes on council's websites, publications, social media or by newspapers.
By attending this session you agree to these terms. If you do not wish your image (or the image of your child) to be published, please notify staff before the event.



By registering and attending this event, you are agreeing to comply with the

Hawkesbury Library Service Patron Code Of Conduct.





Children under the age of 10 must be accompanied by an adult to all Library activities.


If you are unable to attend please cancel your tickets as soon as possible. This will enable others to participate in the programme.



Paid tickets are not transferable.