About this Event
The Rural Financial Counselling Service SQ is hosting the 'Farmers Feed' at Warwick on the 6th of March, 2020.
Enjoy a BBQ prepared by celebrity chef, Matt Golinski and meet the man himself!
Relax with music provided by local duo, the Fern Brothers and meet well-known journalist and MC for the night, Kim Skubris.
Take advantage of access to Rural Financial Counsellors who can help you access Drought and drought recovery assistance.
Most importantly, enjoy a night out with your mates at the showgrounds and enjoy a free feed.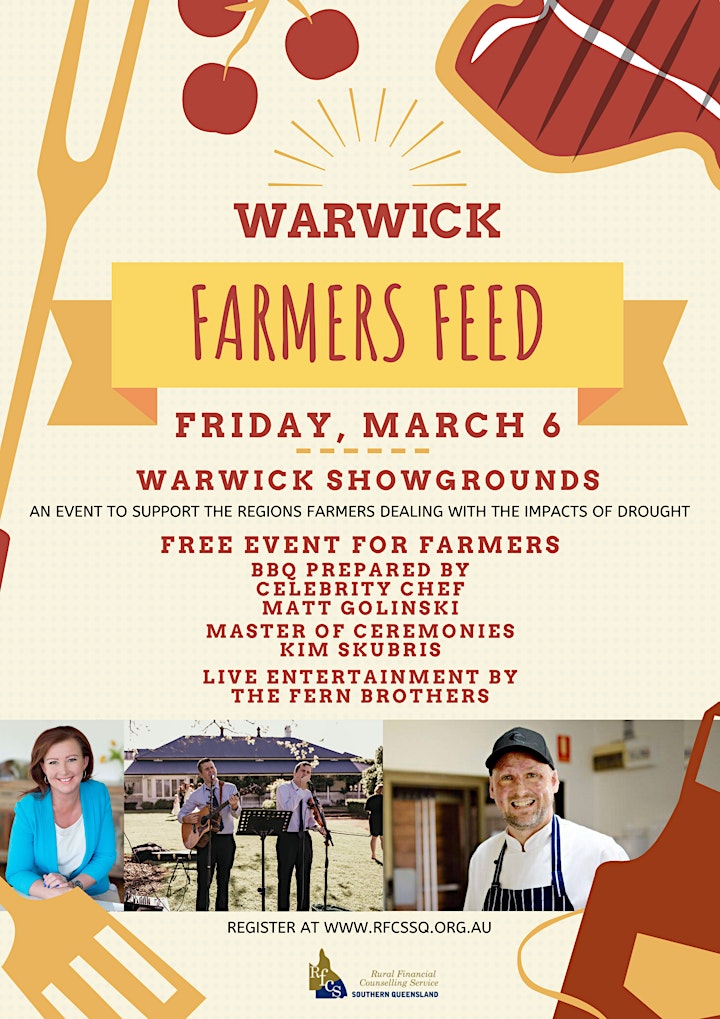 Our well-known chef, Matt Golinski was super keen to get involved with the Warwick 'Farmers Feed' since it's inception in 2019.
Matt is a highly regarded, professional chef with a passion for creating cuisine with fresh, seasonal and local ingredients.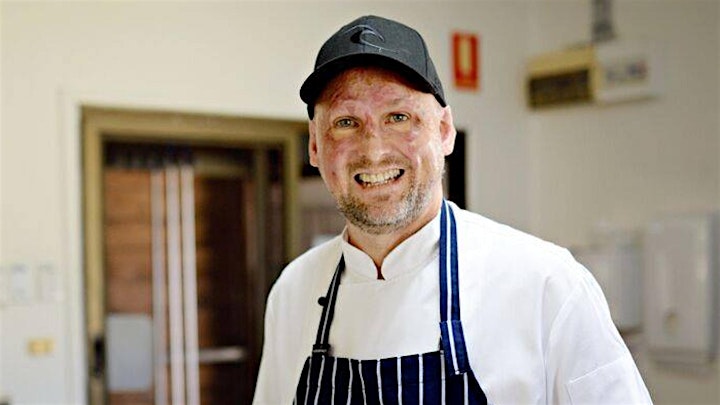 We're delighted to announce our entertainment will be provided by the well-known, madly talented, LOCAL group, the Fern Brothers.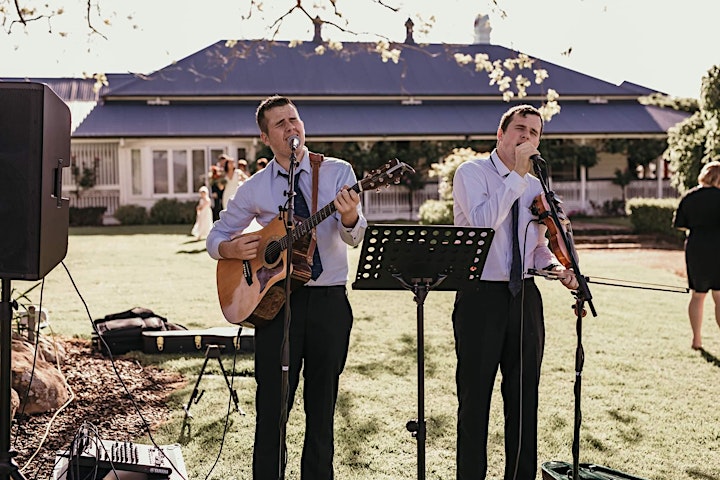 Our MC for the evening is Kim Skubris.
Kim Skubris is a broadcast journalist with 27 years experience in News, with the Seven Network and affiliate stations, in Australia and overseas.
For more than 20 years she has also been an emcee, communications and media advisor, and keynote speaker, and now works as a freelance reporter while running her own communications consulting business.
The mother of two has been honoured with appointments as an Ambassador for The Daniel Morcombe Foundation and as a National Ambassador for Act For Kids.
Kim is passionate about helping people become powerful communicators through message mastery, storytelling, video, and dynamic public speaking.
She prides herself on bringing heart and humour to events as an MC and facilitator, and does her best to ditch the lecturn to connect with audiences on a personal level.