Wars, Disasters and Political Intrigue: Communicating During Crisis
Description
Bob Jensen and Mark Pfeifle will share lessons learned and provide stories from their experiences in war zones, disaster zones and at the White House. Among the senior roles they've held, Mark was Deputy National Security Advisor to President George W. Bush and Bob served as a spokesman for both the National Security Council and the US Embassy in Baghdad.
They will talk about communicating strategically about Iraq, Afghanistan, the Haiti earthquake, the Deepwater Horizon oil spill response and Hurricane Sandy, as well as dealing with political issues and crises.
Anyone studying or working in communication, political science, military affairs, emergency management or public administration will find this public seminar interesting and filled with ideas and lessons to take away.

---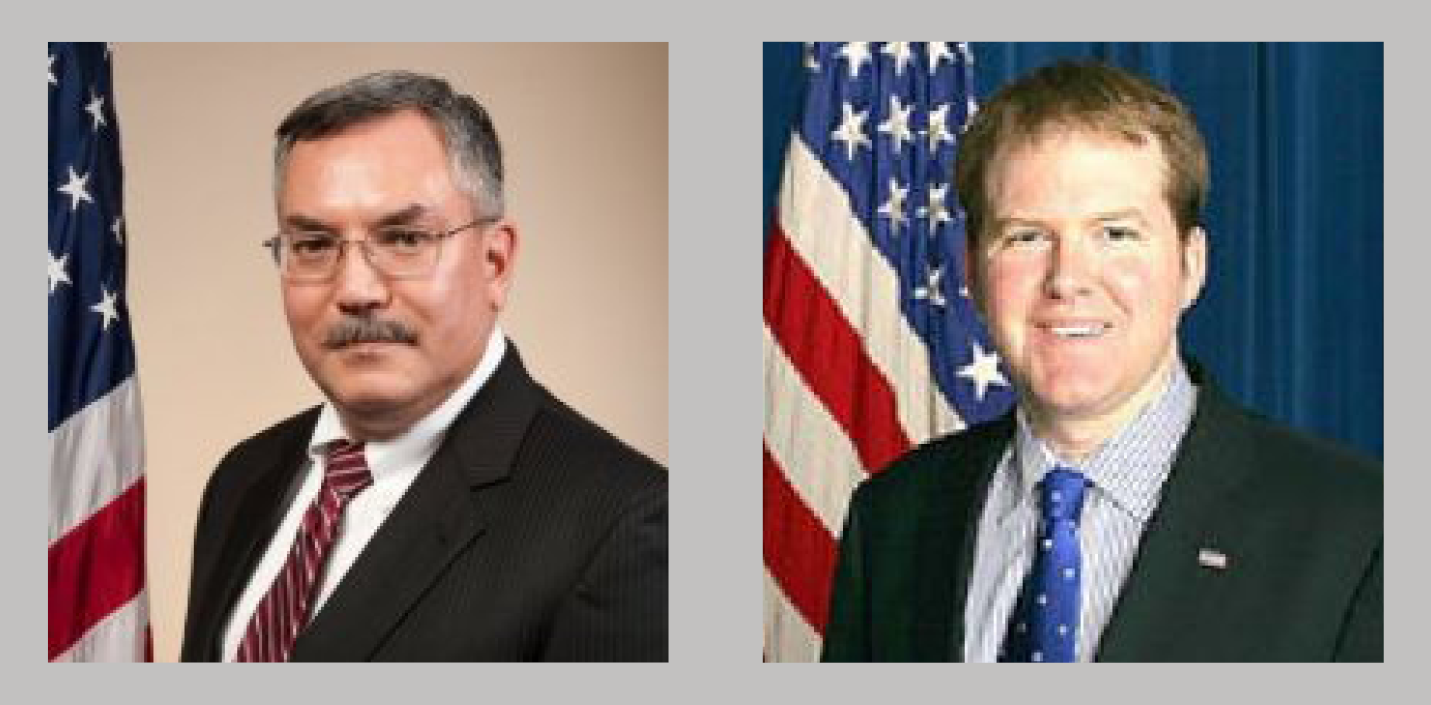 Bob Jensen (left) brings more than 35 years of experience across a broad spectrum of assignments both inside and outside of the U.S. government, most recently as the Principal Deputy Assistant Secretary for Public Affairs for the U.S. Department of Homeland Security.
He ensured U.S. government communication efforts had the effect and outcomes needed to save lives, maintain public confidence and address complex international situations. He also provided oversight and input to risk assessments and strategy development for U.S. national security issues including cybersecurity, natural disasters, pandemics, counter-proliferation and counterterrorism.
Bob has held a great number of other key positions, among which include leading the U.S. Government's crisis communications efforts after disasters, including the Haiti Earthquake, Deepwater Horizon oil spill response, and Hurricane Sandy. He has served as a spokesman for the White House's National Security Council, and for the U.S. Embassy in Baghdad.

Mark Pfeifle (right) is founder and president of the strategy and communications firm, Off the Record Strategies. Mark was deputy assistant to the president and deputy national security advisor for strategic communication and global outreach at the White House from 2007 to 2009. Whether operating in the public, private or nonprofit sectors, Mark is a leader in crisis communications, digital media, cybersecurity, and has expertise and deep experience in planning and successfully executing high-impact policies and strategies.
Mark was the key White House interagency coordinator for national security, communication outreach and implementation, leading the successful effort to promote the president's "surge" of U.S. forces into Iraq in 2007-08 and communication initiatives to de-legitimize al Qaeda and to advocate the causes of freedom, liberty and human rights.
Mark also served as press secretary and communications director for the U.S. Department of Interior and as director of the U.S. Department of Treasury's Social Security Information Center. He was director of communication at the Republican National Convention in New York City in 2004 and deputy communication director at the Republican National Committee in 2000.