30 + Wine. Bin Ends and Aged gems from Vinified cellars. Join us, grab a class and taste through the range. Stock up for winter
About this event
WAREHOUSE SALE - EOFY Wine Sale
30 + Wines. Bin Ends and Aged gems from Vinified cellars. Wines from the old world and new will on tasting. Discounts to be grabbed across the entire selection presented.
SATURDAY 26th June FROM 10AM TO 2PM Only Book in
Grab a glass and taste through a range of wines while grabbing a bargin and stocking your cellar.
* Gabriel Glassware
* Prosecco
* Burgundy
* Chardonnay
* Pinot Noir
* Rhone Valley
* Barolo
* Heathcote will all feature on the day
Vinfied's WAREHOUSE
C/o National Storage 2a York Road, Glen Iris Enter of Malvern Road (parking at front)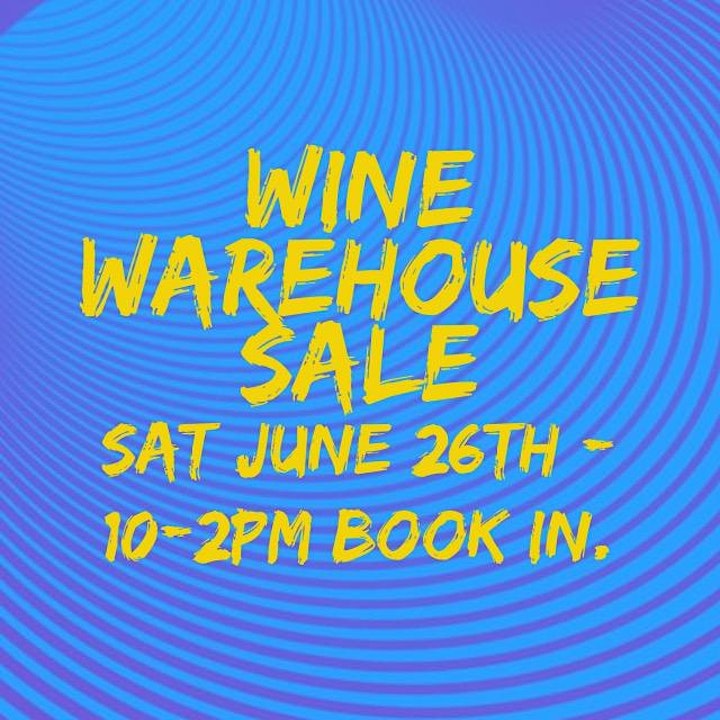 Organiser of WAREHOUSE SALE - EOFY Wine Sale
We host dinners, highlighting some of the worlds top wine regions, we hold master classes to Inform you of the new trends for your cellar and most of all aim to give you the news on wines... simply. Join us, meet our sommeliers and get involved as we enhance your wine experience.