Description
Walkley Media Talks: The new digital storytelling
As technology continues to evolve, journalists are finding new tools and platforms for reporting and sharing the news. Hear from a panel of Walkley winning and nominated journalists about how they're pushing the boundaries to produce compelling stories.
Speakers:
Kylie Boltin, Commissioning Editor, Online documentaries, SBS

Lane Sainty, Reporter, Buzzfeed News


Lorena Allam, Indigenous affairs editor, The Guardian

Moderator: Stuart Fagg, General Manager, Digital, The Australian & News Prestige Network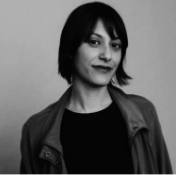 Kylie Boltin is a Walkley Award-winning journalist and producer, and currently the commissioning editor of online documentaries for SBS. As well as directing award winning independent documentaries for TV, interactive projects that Kylie has produced or commissioned at the network have been globally recognised as leading examples of innovation for the web, exhibiting at international festivals and picking up more than fifty major awards and nominations. These projects innovate in both storytelling and technology and speak to the SBS Charter of social inclusion and cultural and linguistic diversity.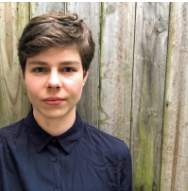 Lane Sainty is a journalist with BuzzFeed News. She has worked at BuzzFeed for four years and was one of the organisation's first news hires in Australia. Lane first took on the rounds of LGBT rights and politics for BuzzFeed and extensively covered the same-sex marriage postal survey in 2017. She is now on the courts round and has covered a range of cases, with a focus on defamation and proceedings involving critically ill child refugees on Nauru. Lane was previously an editor at the Sydney University student newspaper Honi Soit.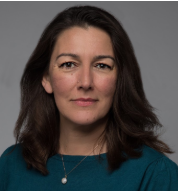 Lorena Allam is from the Gamilarai-Yawalaraay peoples of north-west NSW. She has worked in the media for 30 years, as a Walkley award-winning investigative journalist and editor, for the ABC and the BBC and is Guardian Australia's Indigenous affairs editor. She has presented and producing many ABC Radio programs, including Awaye, Background Briefing and Hindsight and was triple j's first Indigenous newsreader. Lorena has also worked in print, writing for a range of history and social justice publications, and worked on the Bringing Them Home Inquiry into the separation of Aboriginal and Torres Strait Islander children from their families.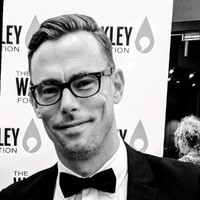 Stuart Fagg is the general manager of Digital for The Australian & News Prestige Network. A 20-year veteran of the media in the UK and Australia, Stuart spent the first part of his career as a journalist before moving into digital product development and strategy. In his current role he defines and delivers digital strategy for The Australian and News Prestige Network (Vogue, Vogue Living and GQ), leading a team of 18 UX specialists, engineers, audience experts, product managers and producers. Prior to joining The Australian, he held senior product roles at news.com.au, Business Spectator and ninemsn (now nine.com.au).