Description
What will it take to get to equality for women in Australia - and particularly in media? What ideas, policy and structures need to change and who's driving this? Drawing on the smart and talented women involved with the Women's Leadership award, for a discussion around the goal of gender equality and the roadmap for getting there.
Speakers:
Megan Brownlow, partner, PwC
Jane Caro, author, novelist, broadcaster and columnist
Jan Fran, host, The Feed, SBSVICELAND
Angela Priestley, editorial director, Women's Agenda
Alison Rice, Group Publisher Women's Lifestyle, Allure Media
EVENT PARTNER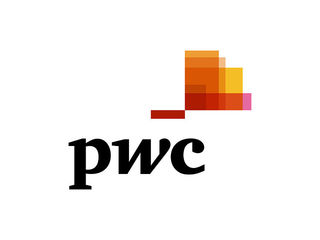 Meet the speakers:
Megan Brownlow leads the media and entertainment industry practice at PwC and is the National Leader of the Telecommunications, Media and Technology (TMT) Industry. In her practice she performs strategy, due diligence, forecasting, and market analysis work for clients. She has over 25 years' experience in media, marketing and managing digital disruption ranging from designing cross-media strategies to assessing new digital opportunities. At PwC Megan also leads the industry thought leadership program: The Australian Entertainment & Media Outlook which provides forecasts and commentary on twelve media segments covering advertising and consumer spending. Megan is a board member of the Media Federation of Australia (MFA) and the Deputy Chair of Screen Australia. Megan is also a member of the Department of Communications' Bureau of Communications Research Advisory Committee and the Research Strategy Panel for the Australia Council.
Jane Caro is an author, novelist, broadcaster, columnist, advertising writer, documentary maker and social commentator. She has published ten books, including two novels (Just a Girl, Just a Queen) and a memoir Plain Speaking Jane. She created and edited Unbreakable, published just before the Harvey Weinstein revelations. Just Flesh & Blood, the third and final book in the Tudor trilogy will be published in 2018. She is working on a book about women over 50 for MUP. She appears frequently on Q&A, The Drum, Sunrise & Weekend Sunrise. She created and presented three documentary series for ABC Compass, airing in 2015, 2016 and 2017. Another is in production. She has regular columns in Sunday Life and Leadership Matters.
Jan Fran is a journalist and TV presenter. She currently hosts The Feed on SBSVICELAND where she makes the news funny. Jan is the creator of The Frant – a short, millennial-focused editorial segment where she dissects the news of the day. Jan is a former TV journo-turned-VJ who has shot and produced documentaries from all over the world for SBS. Jan appears regularly as a commentator on Sky News, Channel Ten and the ABC. She is an ambassador for Plan International and a finalist for Best Television Personality in Cosmo's Woman of the Year Award 2017.
Angela Priestley is a journalist and author, and the founding editor of Women's Agenda, a publication she initially started with Private Media and later acquired while on maternity leave with her second child in 2016. She manages a small editorial team publishing news and views for career-minded women every day, predominantly covering tech, business, politics, entrepreneurship and leadership. They regularly report on and advocate for workplace diversity, flexibility and getting more women heard.
Alison Rice oversees editorial, audience development and partnerships across Allure's women's websites: POPSUGAR, Who What Wear, Byrdie and MyDomaine. Alison is passionate about mentoring young women in the media industry and beyond, and about telling stories that will advance and empower Australia's next generation of female leaders. Alison began her journalism career at the Walkley Foundation, then spent time at ACP Magazines before moving to freelance features writing. Joining POPSUGAR in 2012, Alison has gone on to triple the brand's audience and launch six new channels in six years. In 2015, Alison took on the role of Group Publisher Women's Lifestyle, successfully launching LA's Who What Wear, Byrdie and MyDomaine into the Australian market. This project won her and the team Launch/Relaunch of the Year in the Publish Awards. Alison has been a finalist in the B&T Women in Media Awards for the last three years, and won in the category of Emerging Leader at Fairfax's Women of Influence Awards. She's also twice been a finalist in the category of Executive of the Year in the Publish Awards and B&T's Women in Media Power List.